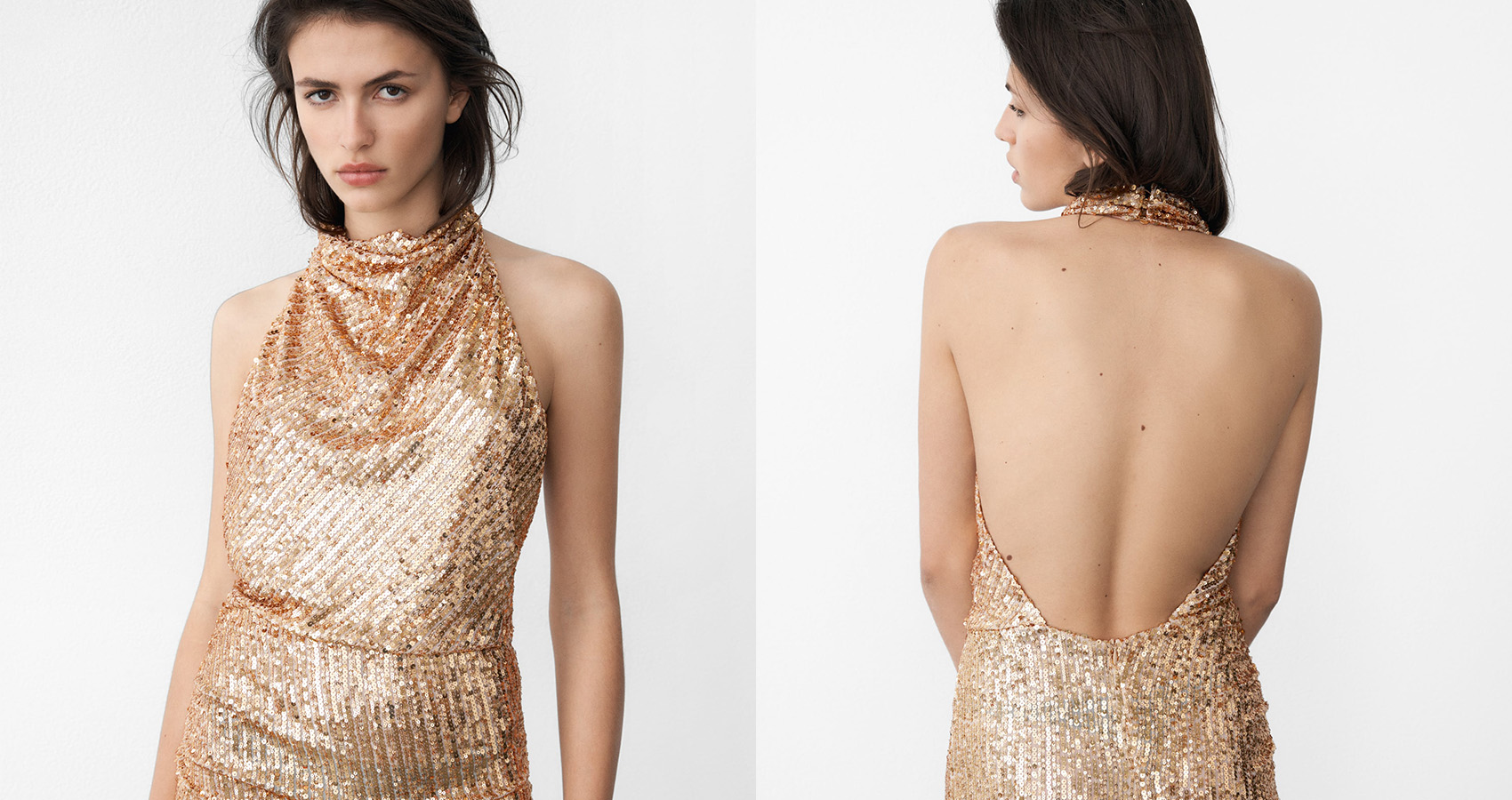 Go for the Gold: This Season's Best Party Dresses Are Made for Celebrating
Wearing a dress that makes a statement for you.
And just like that, November and December are on our radar being filled with holiday activities that celebrate the final stretch of 2021. The coming weeks we are going to be thinking about what to wear to events with family, friends, and coworkers. Many people are taking this opportunity to find a new stylish dress to wear. Perhaps even a dress for every occasion!
What better way to celebrate the holidays than with the perfect evening gown to match? At Donna Leah Designs we are seeing heads turn in golden glittering gowns that make a statement. Quite literally, the holiday 2021 season is about feeling that you've struck gold with lavish, sequin-embellished dress that shine all night long.
This season's best dresses come in all styles and colors - but there's one thing that is essential. Whether your evening features a cocktail party or an elegant dinner, it's important to dress the part. Sequins are always festive and will help set the mood for any event.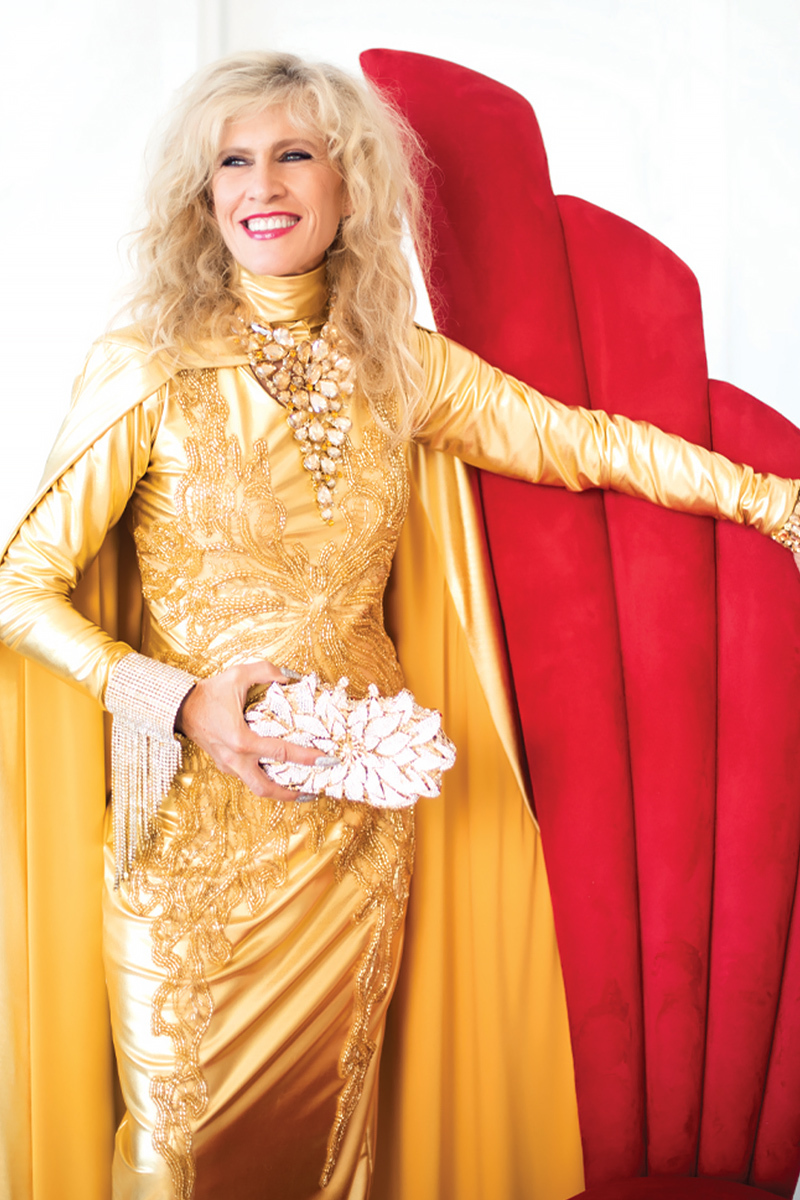 According to Donna Leah, founder of Donna Leah Designs, "After creating my first gold sequin gown, I felt as if I had sparked a major gold rush! I couldn't get enough and began to design additional styles with sequin and metallic fabrics. There's no better way to say celebrate than wearing a dress that makes a statement for you." Below are top picks from the designer that will take you through every type of party from festive luncheons to parties where you dance all night.
A NIGHT OUT WITH FRIENDS
Start with styles that make you feel every inch the Grecian goddess. Donna Leah Designs is focusing on trend-setting full-length gowns and the understanding that you simply can't go wrong with a sequin look in gold. Why a long sleeve gown you may ask? Because it's time to make a dramatic change after a dramatic year. That means embracing a new style by swapping out your traditional little black dress for a more sophisticated gold gown. This style is loved for its ability to elongate your figure and draw attention to your love of the celebration.
THE HOLIDAY LUNCHEON WITH FRIENDS
The type of event, where you're meeting friends at a special restaurant or someone's home, is the classic get together. It can, however, be tricky to dress for because you want something festive but not over-the-top. Donna Leah recommends a hand-embellished denim jacket featuring touches of gold and shine. It's the perfect warm and glowing look and a great way to bring joy to any function this season.
YOUR SIGNIFICANT OTHER'S PARTY
Your significant other tells you about an event that's coming up and you're excited to attend. Get ready to impress with a dress that's sophisticated and, of course, gold. Retire the dress that you've been wearing to every previous party from 2019 and be daring with something that's golden and glam. You deserve to rock a dress that's just as fierce as you are.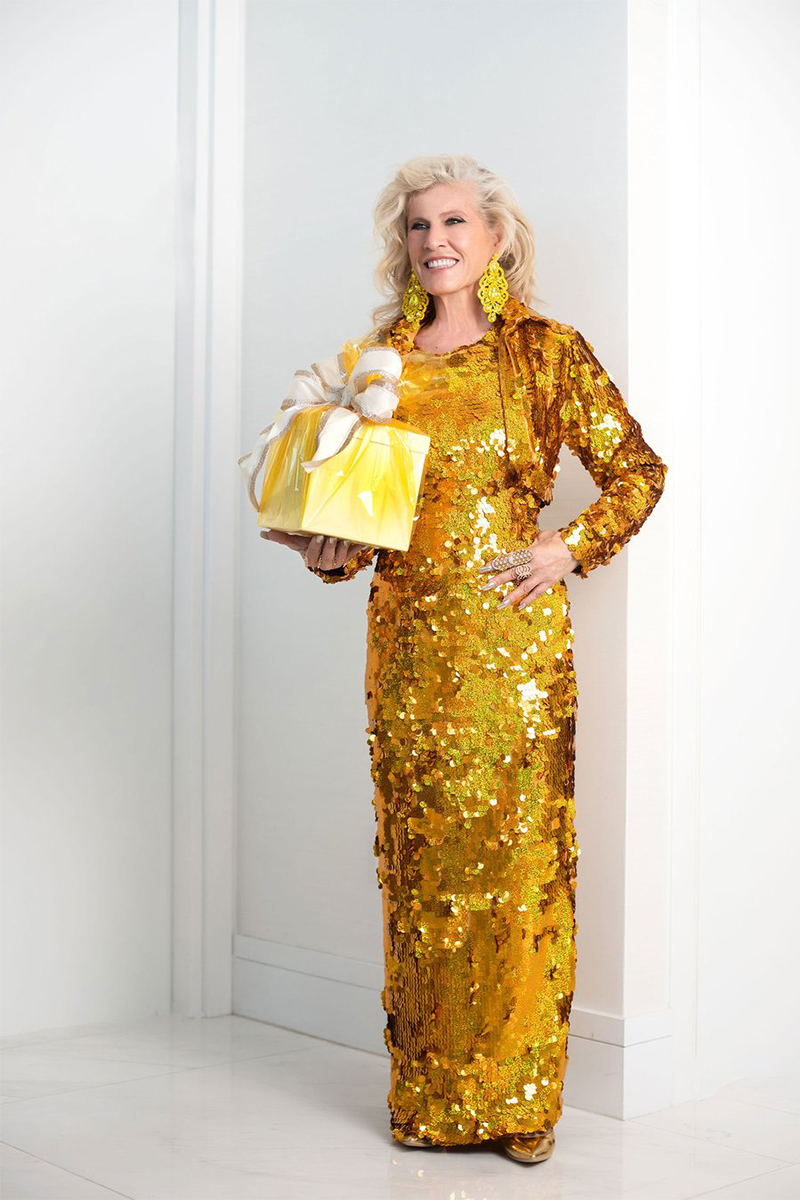 Now that the holidays are quickly upon us, make sure to wear something special. Looking ahead to a new year is also about trying new places, foods, and of course your festive wardrobe. "You know when your look is perfect when you feel…golden!" says Donna Leah.