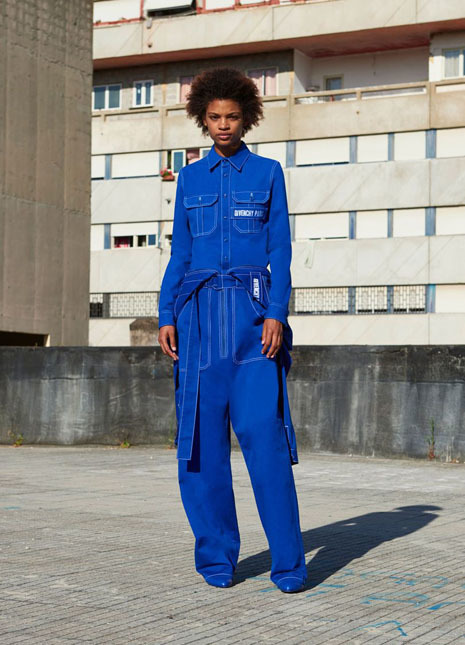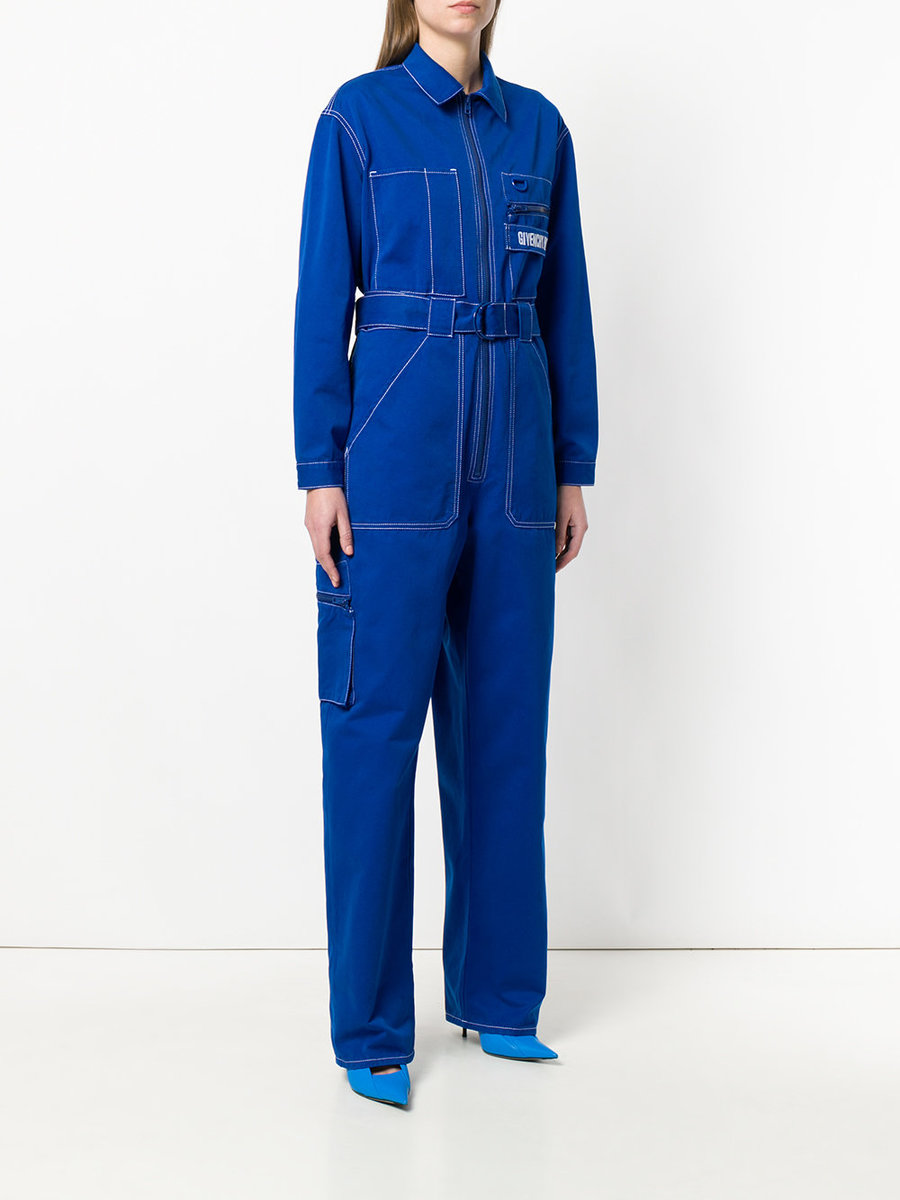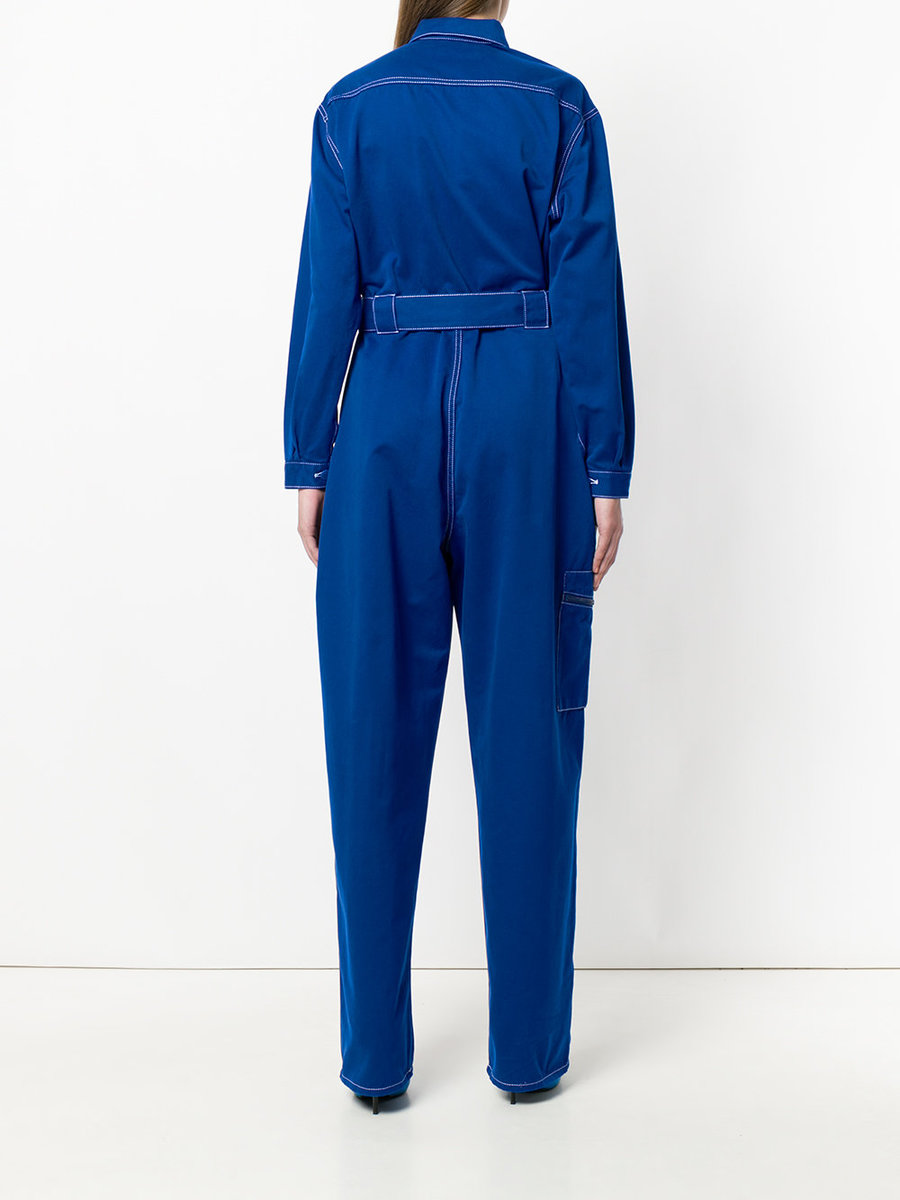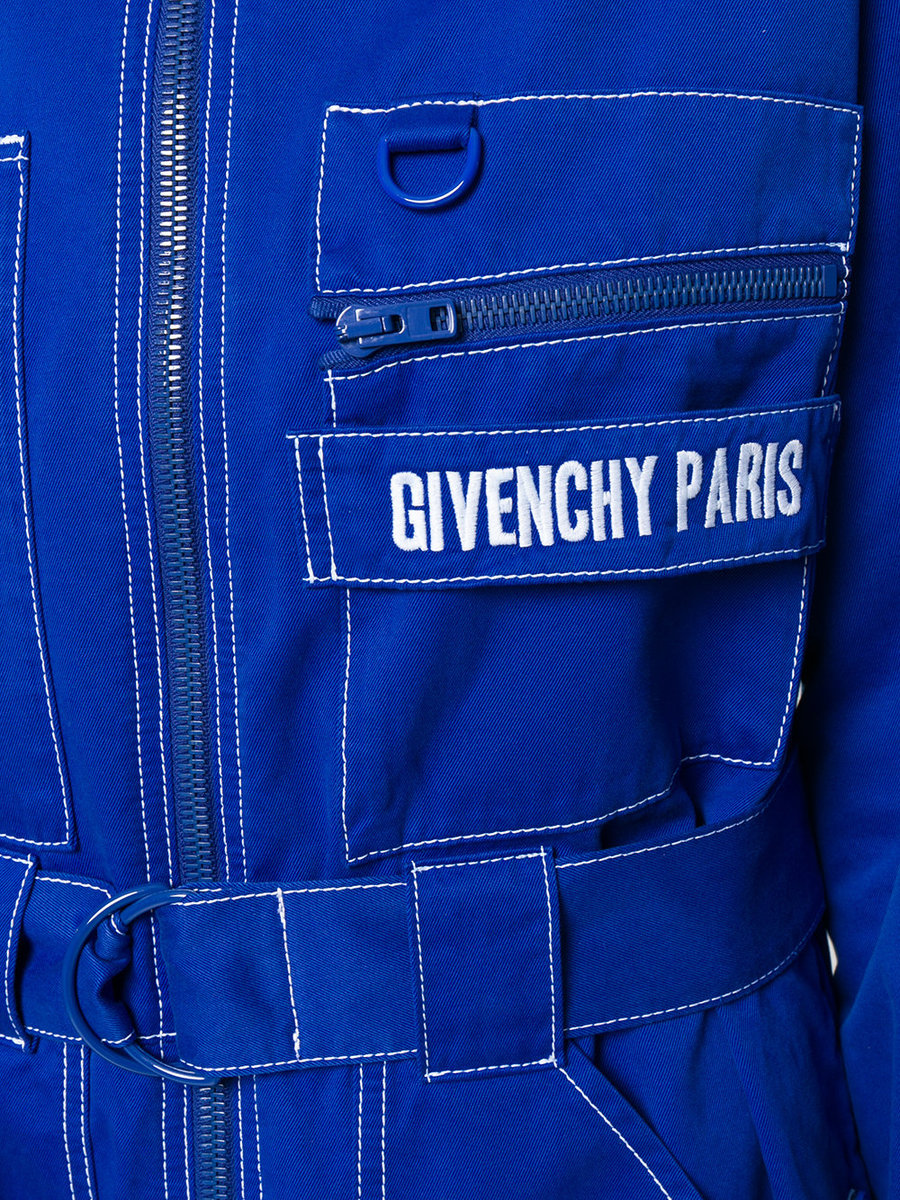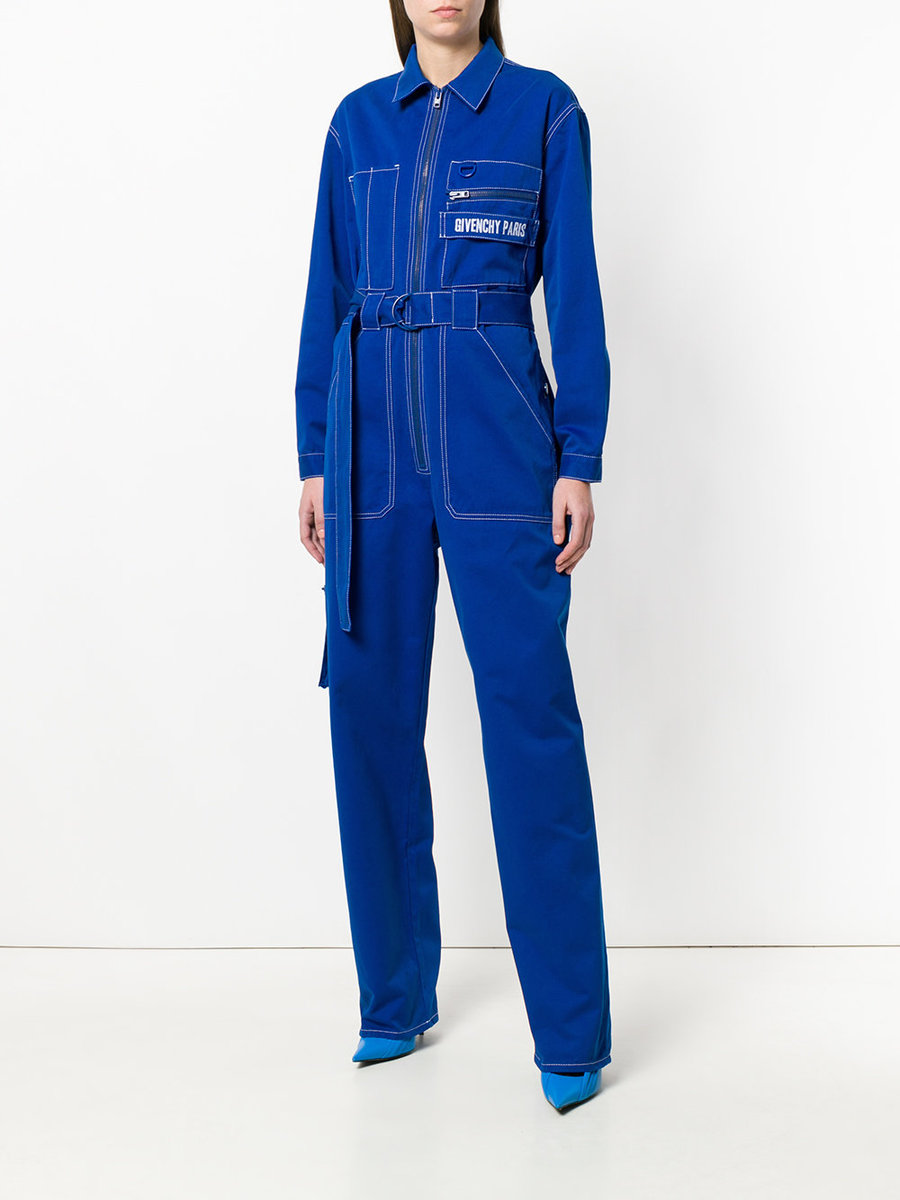 Get Back To Werk In Givenchy's Badass Logo Jumpsuit
What Monday?
Don't you wish you just loved Mondays? Well, we're not entirely sure that's possible, but we've got an absolutely banging alternative. Imagine stepping into the working week as if you were literally there to DEMOLISH the show. Mondays can't harm you if they've been crushed out of existence. Right? Right? Just one thing though: you're going to need the right uniform.
Enter Givenchy's new-season logo-patch jumpsuit. Don't be deceived by its name because it's not really a jumpsuit – not in the flared-legged, paisley-covered sense of the word, anyway. It's more of a boiler suit; the type of jumpsuit that's been especially designed for hard manual labor (this clearly hasn't, but let's just use our imaginations a bit, okay?). Just check out the sturdy cotton construction, the practical belt and all of those extremely useful pockets that you could definitely fit a hammer in.
Mondays will see you coming and GTF out of there, just sayin'.
Shop the veritably life-saving Givenchy Jumpsuit here for the totally worth-it price of $1,795.
Next up, here's everything from ADER error's fresh SSENSE drop.