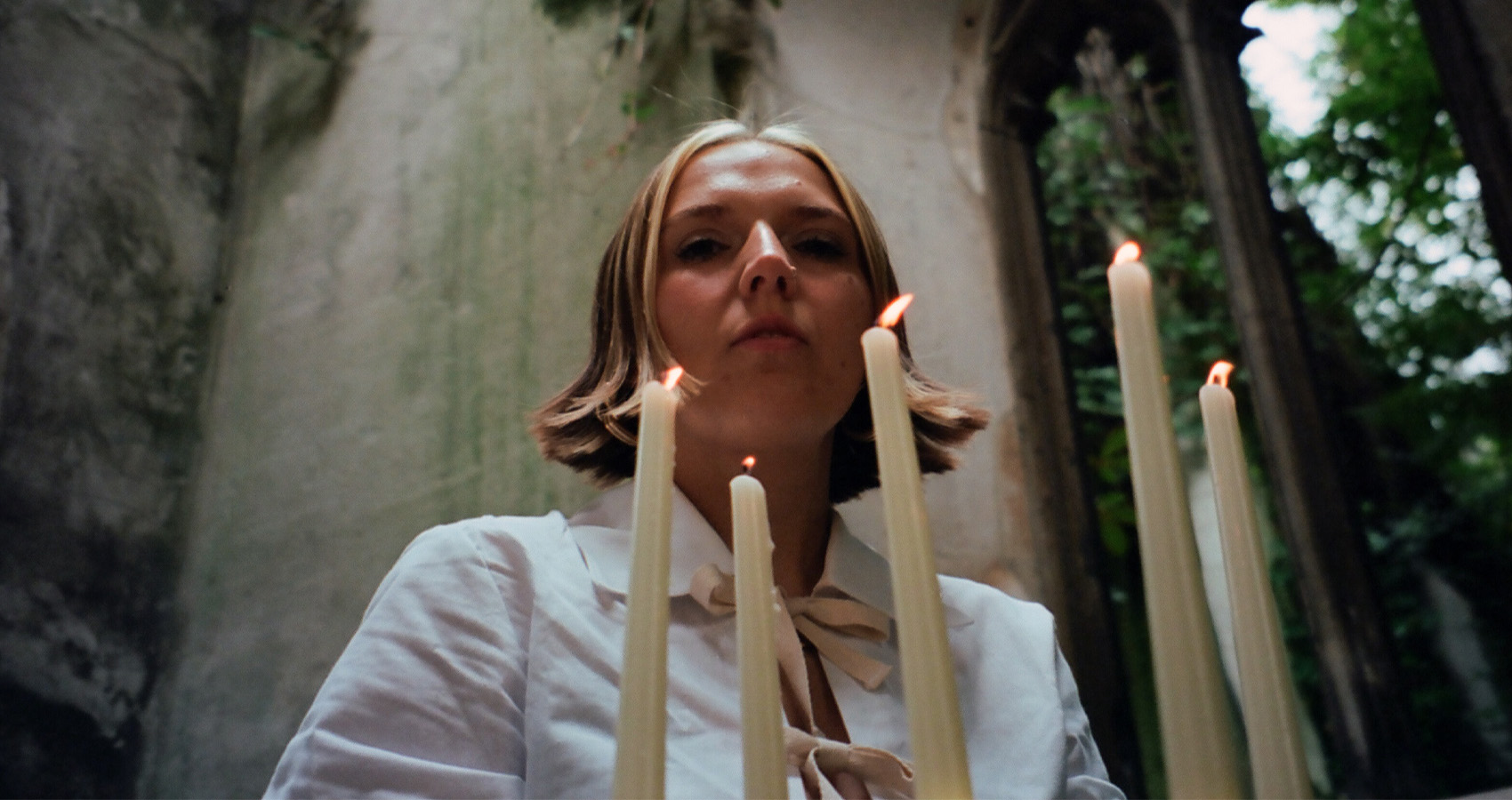 Sarah Carton's Debut Track Embraces Creative Autonomy
Taking music beyond expectations.
In a bold move that reflects both personal growth and a desire for creative autonomy, acclaimed singer, songwriter, and producer Sarah Carton has stepped into a new chapter of her musical journey, now under the moniker 'Girl Next Door' (G.N.D.). Her debut track, the hauntingly gorgeous 'Let My Baby Stay (Mac DeMarco cover),' is set to drop everywhere on November 16.
Having previously found success under her birth name, Sarah Carton, the artist now known as Girl Next Door embraces this fresh identity as a means of subverting the prevailing narrative around women in the music industry. Rejecting conformity, she expresses her music in a way that empowers her, unburdened by the expectations imposed by the male-dominated industry.
"I'm not going to try to please men or fit into the man-made box that is the music industry," Sarah declares with conviction.
The inspiration behind the moniker stems from an experience in her past when she was described as a 'girl next door' by her first boyfriend's dad. Initially taking it as a compliment, she later reflects on the archetype, realizing its limitations and expectations. The 'girl next door' is often expected to be quiet, un-controversial, and to exist solely through the lens of the male gaze. Sarah aims to redefine and reclaim this stereotype, releasing music on her own terms.
Recalling her journey of self-discovery, Sarah shares, "As a teenager and even in my early twenties, I had this desire to fit into that archetype, pleasing the male gaze and not rocking the boat. Now that I'm older, wiser, and reject living my life to suit the desires of men, I look back at my ex's dad and think what a creep he was."
Already earning recognition from notable platforms such as Notion, BBC Introducing, Clout, and Wordplay, Sarah draws inspiration from a diverse range of artists, listing Lykke Li, Kate Nash, Banks, and The Streets among her musical influences.
Her debut track, 'Let My Baby Stay,' originally produced in her bedroom during her early foray into electronic music production, holds sentimental value. "I put it on Soundcloud a few years ago, and it got over 5k streams. It's something that gave me real confidence and made me want to pursue music more seriously. That's why I love it as the teaser for G.N.D., as it's where the whole thing began."