GCDS Launching Their First Digital Fashion Arcade for S/S21
We're talking fashion VR, live interaction, and video games
After a reasonably successful Couture Fashion Week's digital shows in June, many brands have decided to embrace the technology and creativity – redefining the fashion landscape through new forms of expression. Despite the obstacles of our current technology not being advanced enough yet to express the more avant-garde simulations, designers and artists are deciding to boycott the traditional forms of runway shows.
A Milan-based fashion house, GCDS (aka 'God Can't Destroy Streetwear') has joined numerous brands with hosting a digital fashion week this September 2020, as a result of the current Covid-19 pandemic and social distancing regulations worldwide.
Known for their ironic graphics, memorable slogans, and unexpected capsule collaborations – we're talking true 90s nostalgia of Tom & Jerry sweaters ($717.24) and neon-green Jurassic Park boots ($910.97). The GCDS is sure to hit us with an out-of-this-world VR fashion show like no other.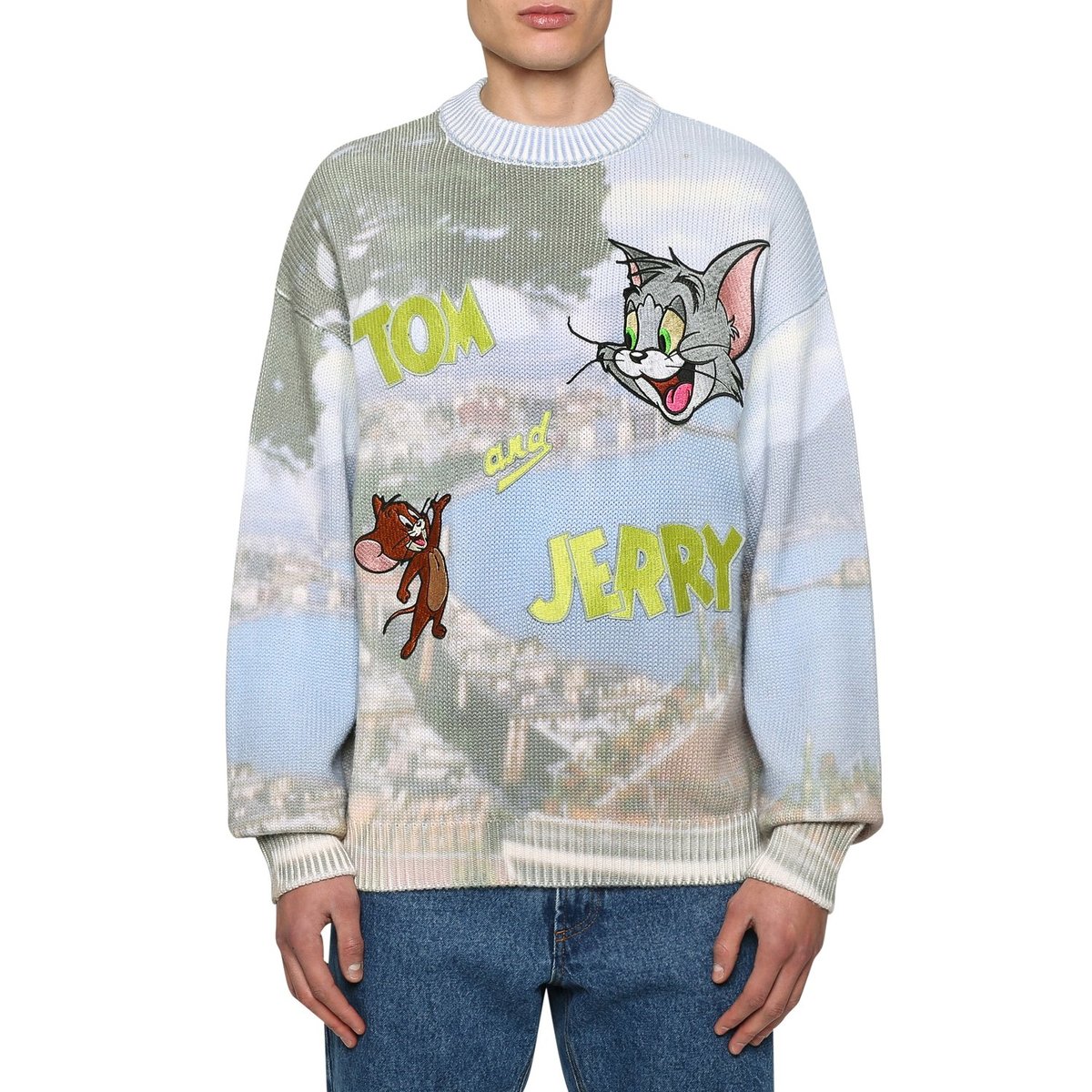 The brand teamed up with a Californian-based engineering firm Emblematic Group through their REACH. Love platform, a creative hacking guru Thomas Webb, and the director Jeron Braxton – who most recently made The Weeknd's "In Your Eyes" music video.
The womenswear and menswear collections will be showcased simultaneously as a live interaction runway featuring recognizable Hollywood faces transformed into models and front-row seaters.
Unlike for the normal chaos of fashion week, this simulation will turn into an entertainment hall after the runway show, where browsers will be able to engage, play, and mingle with others.
The VR Fashion Show will be available to all on GCDS' website on September 24 at 8 pm CEST / 7 pm GMT / 2 pm EST / 11 am PST. Watch their trailer to get ready for the real experience.
Click here to access GCDS VR Digital Fashion Show.
Next Up, Wanna Be Drippin' In Gucci? Check Out The Latest Accessories Campaign