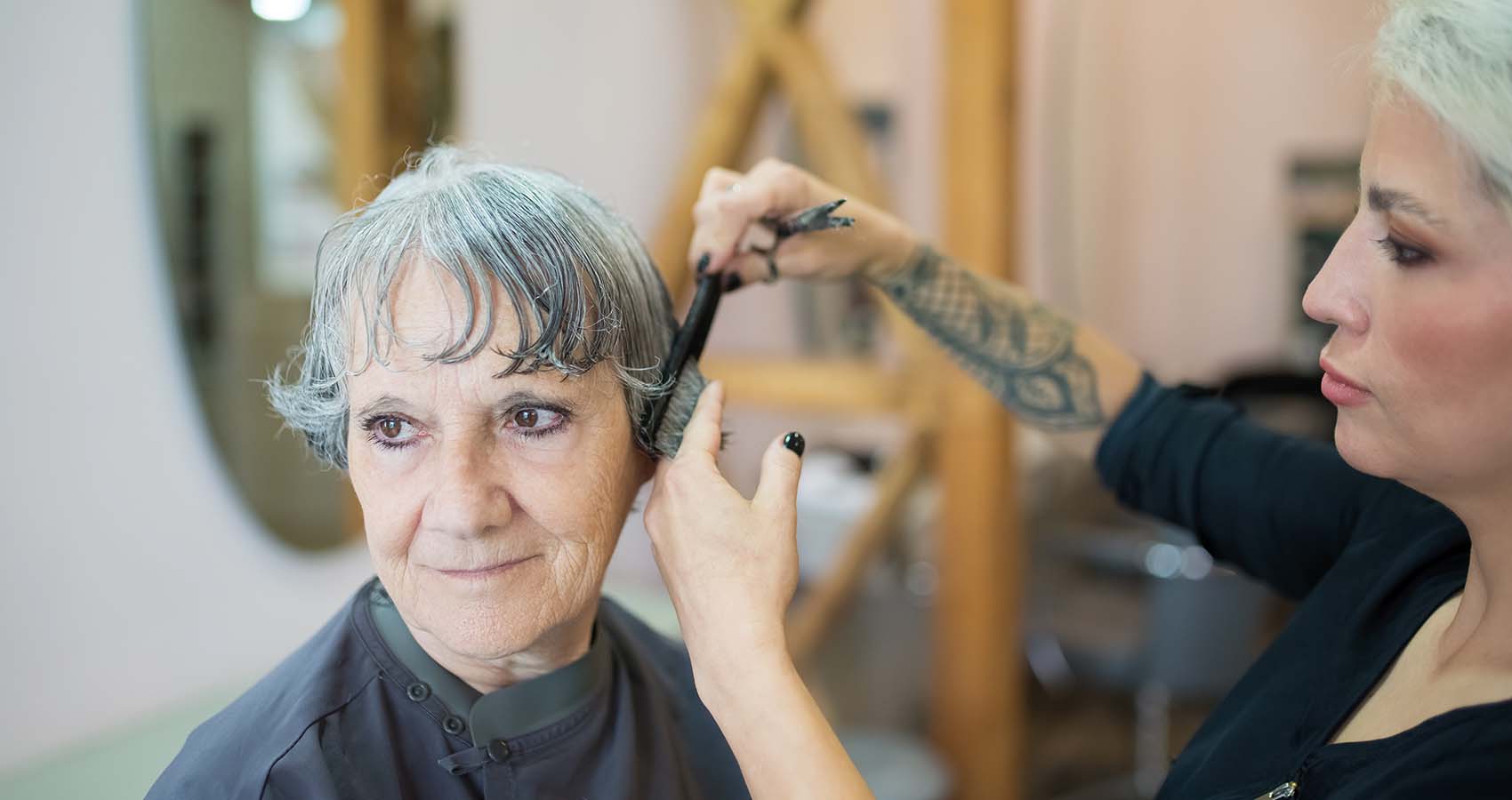 For The Love Of Hair: 10 Tips For Starting A Salon
Your startup salon business.
For someone passionate about hair styling, starting your own salon business is the right fit for you. You get to do what you love while also earning from it.
But building your hair salon business is challenging before you can get your return on investment (ROI). It requires hard work, patience, and a lot of research to succeed in this venture. This is especially true if you have established competitors in your chosen location. This might make it harder to lure in clients. Most importantly, you must ensure that everything from your business plan to your Salon Furniture and promotion strategies is well-planned.
Fortunately, this article provides you with a complete ten-step guide to ensuring the success of your startup salon business:
1. Identify The Costs
Before anything else, listing all the costs associated with starting a salon business is essential. These expenses include rent, hair styling tools, labor, marketing, and utility bills.
You can find out about these costs by conducting online research. That way, you can figure out how much capital you need.
2. Get Funding
Once you know the expenses of operating a new salon business, start looking for funding. There are many options out there, including the following:
Crowdfunding
Self-Funding
Grants and Subsidies
Loans From Financial Institutions
Make sure to research small business financing to determine which best fits your needs.
3. Look For The Right Location
After considering your funding options, look for a good location for your hair salon business. An area is considered profitable if there's a lot of foot traffic and residential and commercial establishments.
If you can find a space that has plenty of parking spaces, that's also a plus. This makes your salon more accessible to passersby and car owners, helping you gain more walk-in visitors.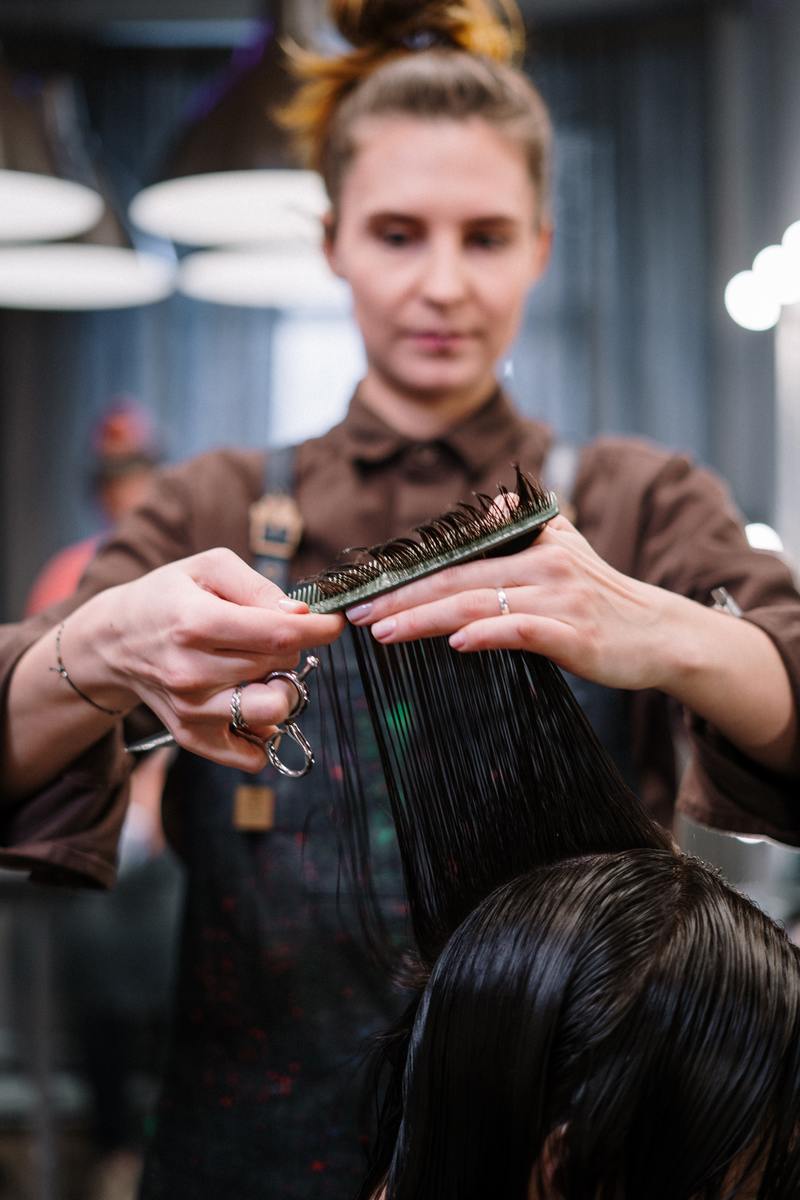 4. Research The Competition
Before starting your own hair salon business, checking how many competitors exist in your area is a must. You can do this by visiting their establishments or checking their online websites and social media pages.
It also helps you determine how much profit margin you must make from each customer. This way, you'll know you can profit from the given competition level to have a high market share.
5. Create A List Of Service Offerings
As you study your competitors in your chosen location, check their service offerings. This may include Scalp Treatment, Rebonding, Relaxing, Express Up-Do, Blow Dry, and even nail services.
This step also determines your pricing strategy to compete with other salon businesses.
6. Write A Business Plan For Your Salon
Many, if not all, successful companies start with a well-crafted business plan. It provides them with a guideline for identifying and achieving the goals of your salon business.
A hair salon business plan includes the following:
Executive Summary
Funding Needs
Management Team
Hair Products and Services
Financial Forecast
Marketing Plan
You can outsource the expert knowledge of a business plan consultant to ensure that your plan is professional. This is especially important if you plan to seek funding from investors once you decide to expand.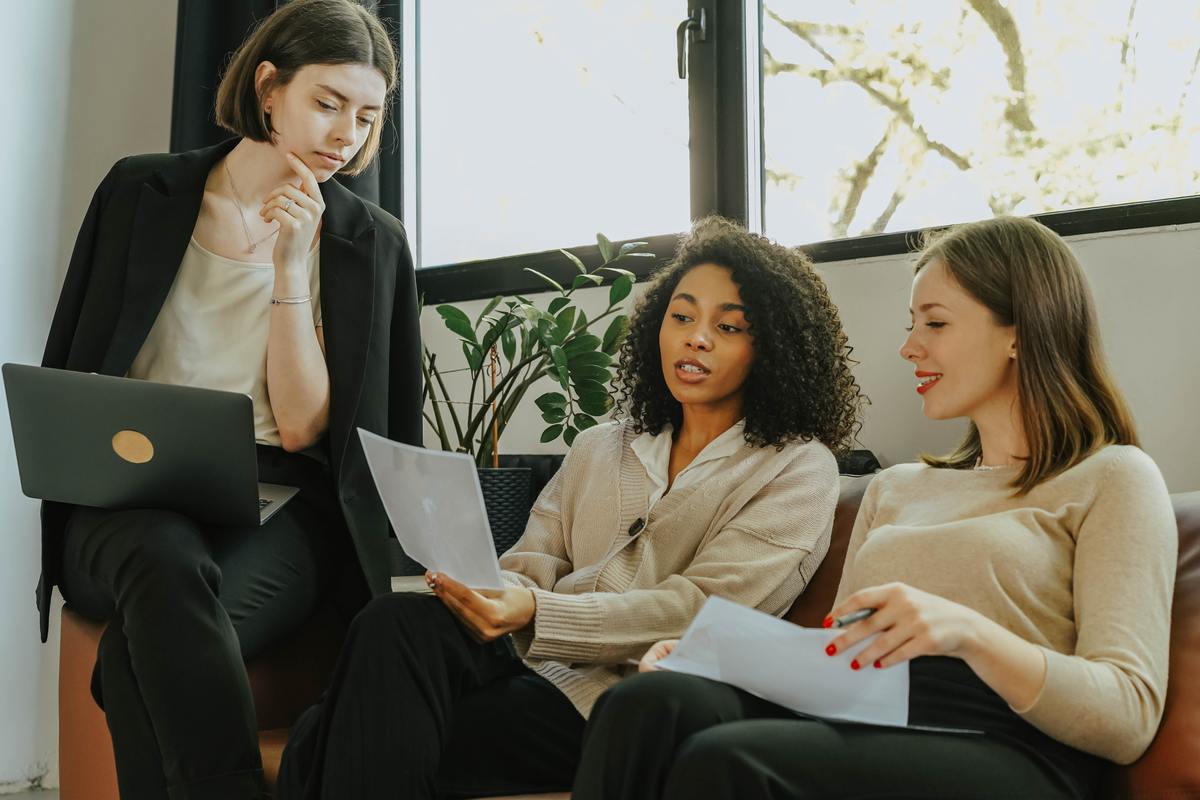 7. Register Your Business
Now that you have a business plan legalizing your hair salon business is time. This is essential as it enables you to hire a full-time workforce and pay your tax obligations. Most importantly, investors and clients will likely trust you when you have a business registration.
When registering your salon business, learn about the local laws and regulations. Then, complete the registration process so you can obtain the essential permits. After that, start opening a business bank account and choosing your payment system. Don't forget to protect your intellectual property by outsourcing an attorney to help you write a non-disclosure agreement with your vendors. This ensures that suppliers aren't sharing any trade secrets.
8. Hire Your Staff
After registering your hair salon business, you may start looking for your staff members. This includes hair stylists, managers, assistants, colorists, barbers, makeup artists, and nail technicians.
When hiring, ensure employees have a cosmetology license and enough experience. This way, they'll provide professional services to your clients and encourage repeat sales.
9. Purchase Salon Supplies And Equipment
As you hire your staff, begin researching salon equipment. Here's a list of the essential supplies you need in your hair salon:
Barber Station Mat
Stylist Apron
Reclining Barber Chair
Beauty Salon Trolley Rolling Cart
Hand Towels
Hair Scissors
Shears Holding Rack
Heat Resistant Gloves
Researching these products is crucial to ensure all your tools and equipment can last for years. This helps you save repair or replacement costs.
So, before buying hair salon equipment, compare the pricing and credibility of manufacturers first. You can do this by visiting stores in your town or by simply checking their websites. In addition, consider reading reviews from previous customers so you know what quality to expect from these products.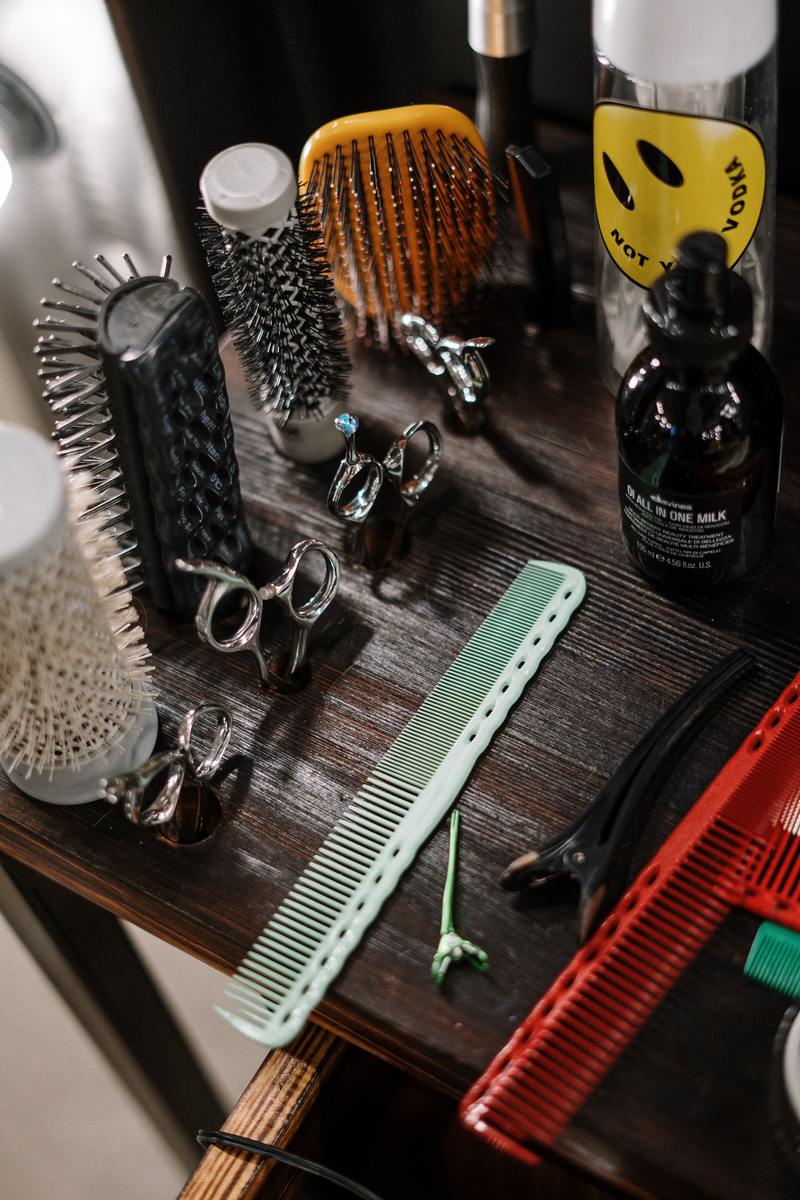 10. Promote Your New Salon
After setting up your hair salon business, don't forget to promote it. Marketing is essential as it helps introduce your startup to local passersby and online users. Doing this includes the following:
Setting Up The Website
Building Social Media Pages
Handing Out Flyers
Advertising On Billboards
Promoting Through Radio And TV
Just make sure to consider the costs of marketing your new hair salon. That way, you won't overspend on promoting rather than focusing on providing excellent services.
Summing It Up
Starting any business from scratch is a challenging task. This is true even with hair salon businesses. You may already have a lot of competition or don't know how to reach your target clients. But with careful planning using a well-crafted business plan and research, staying ahead of your competitors is achievable.