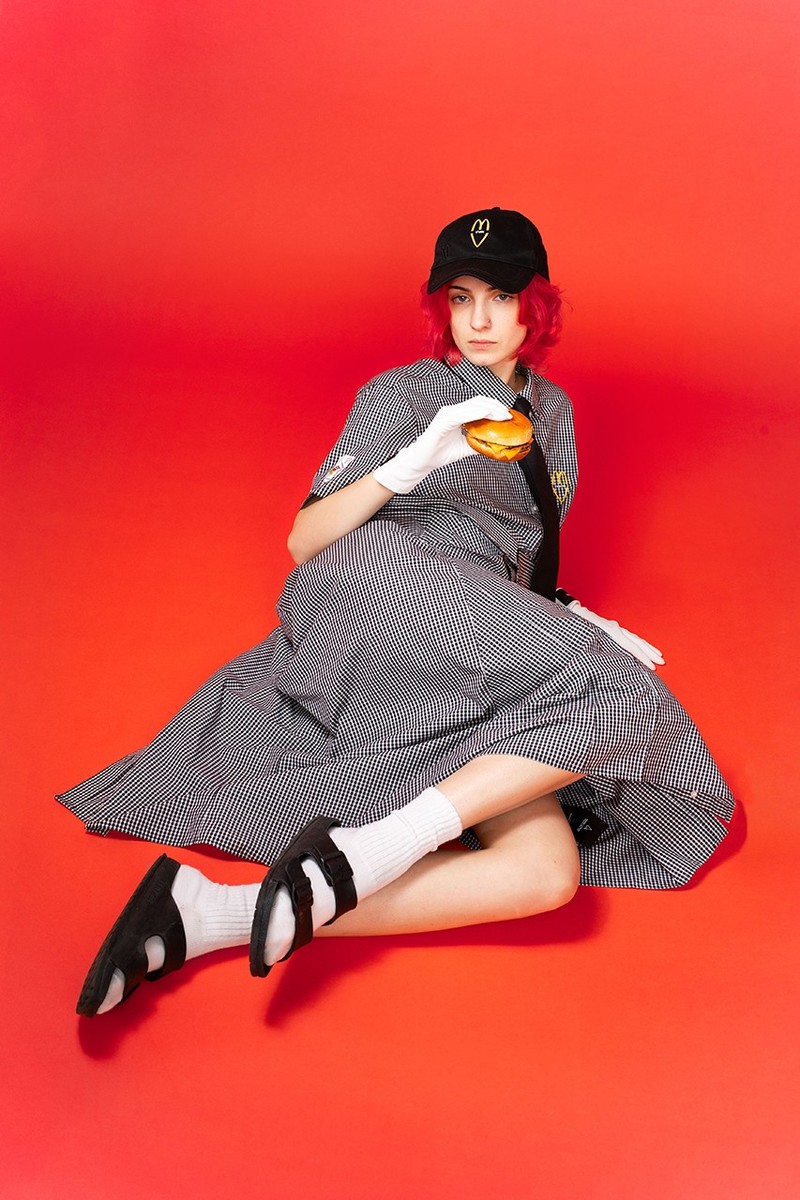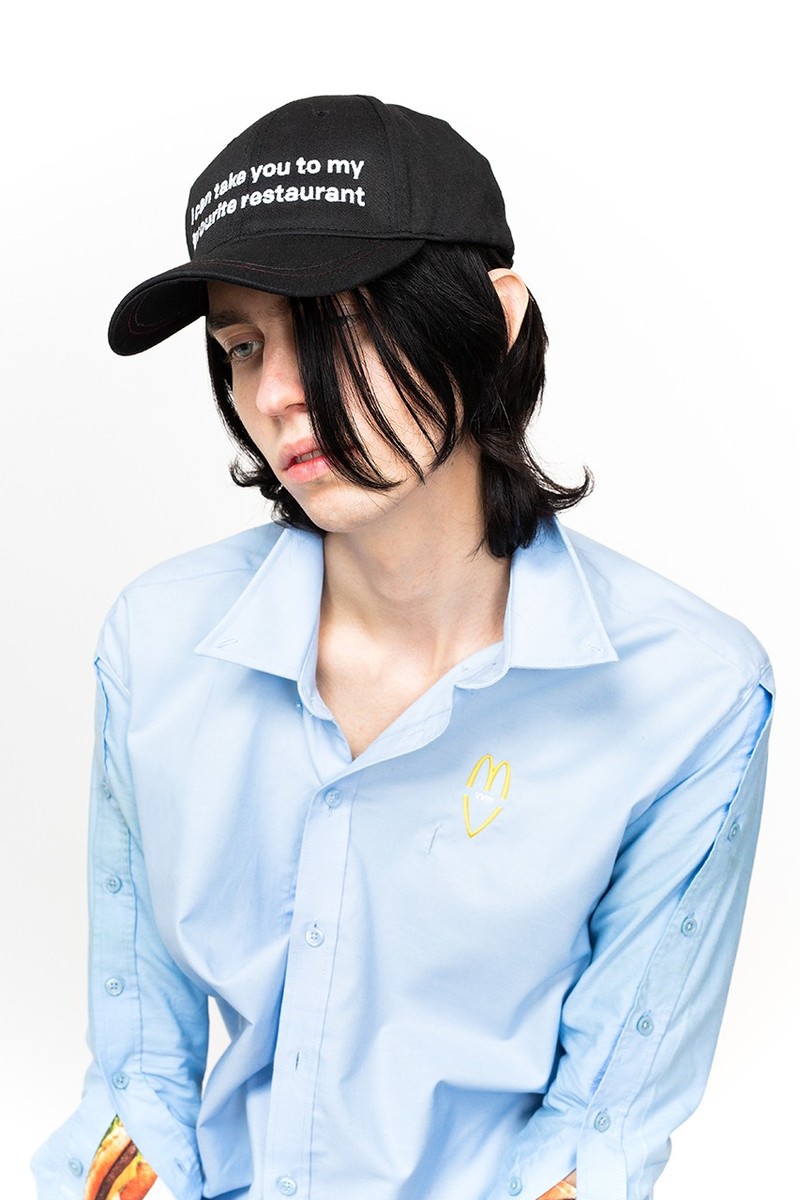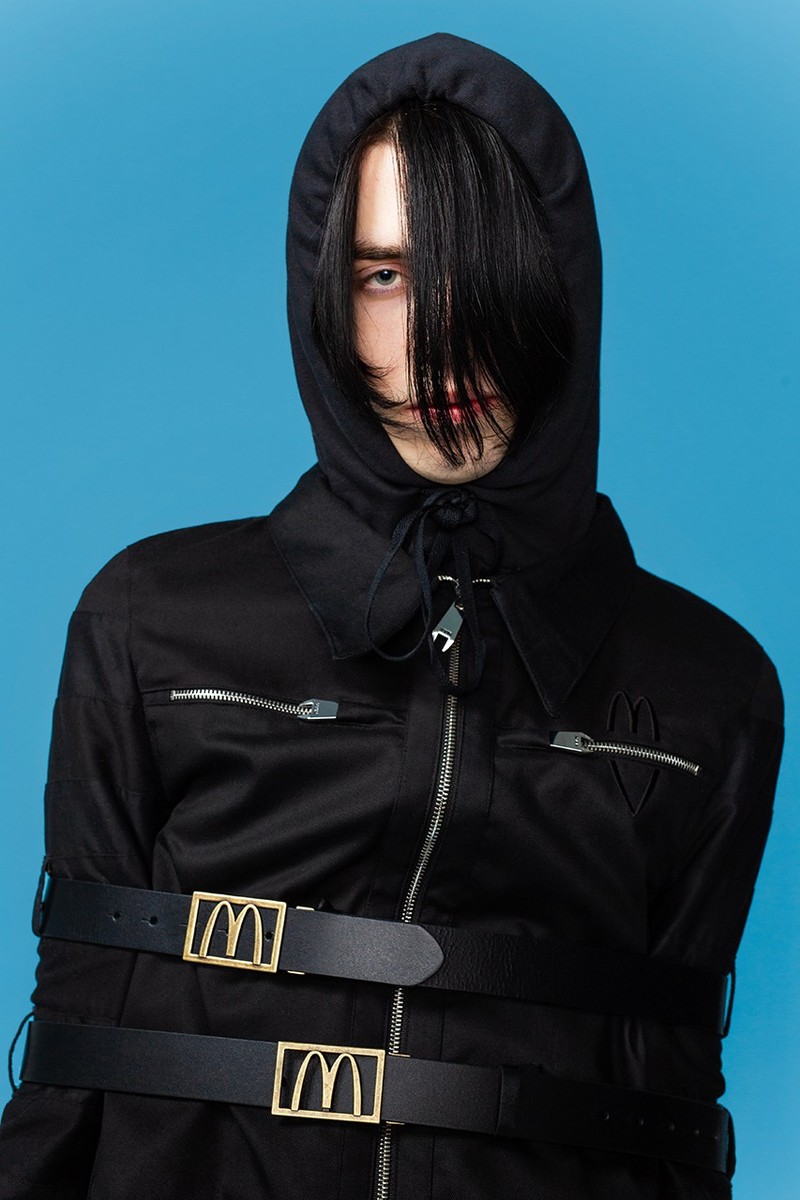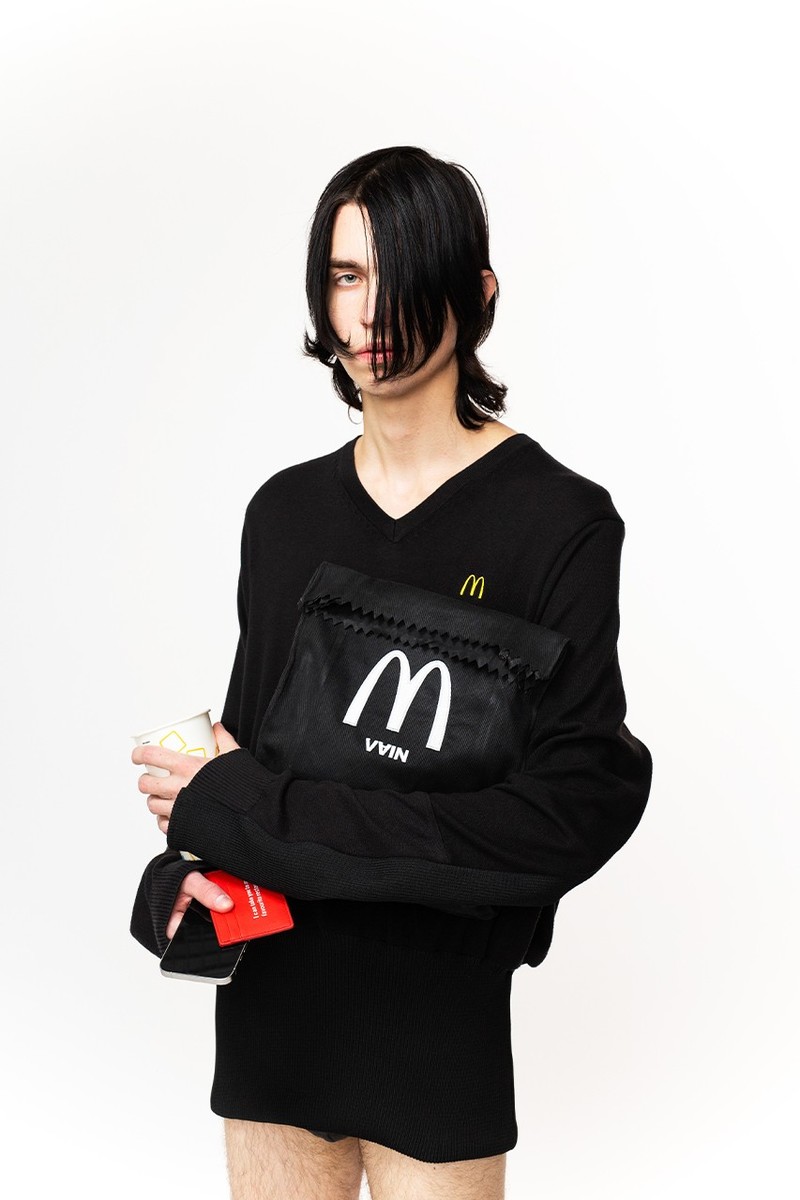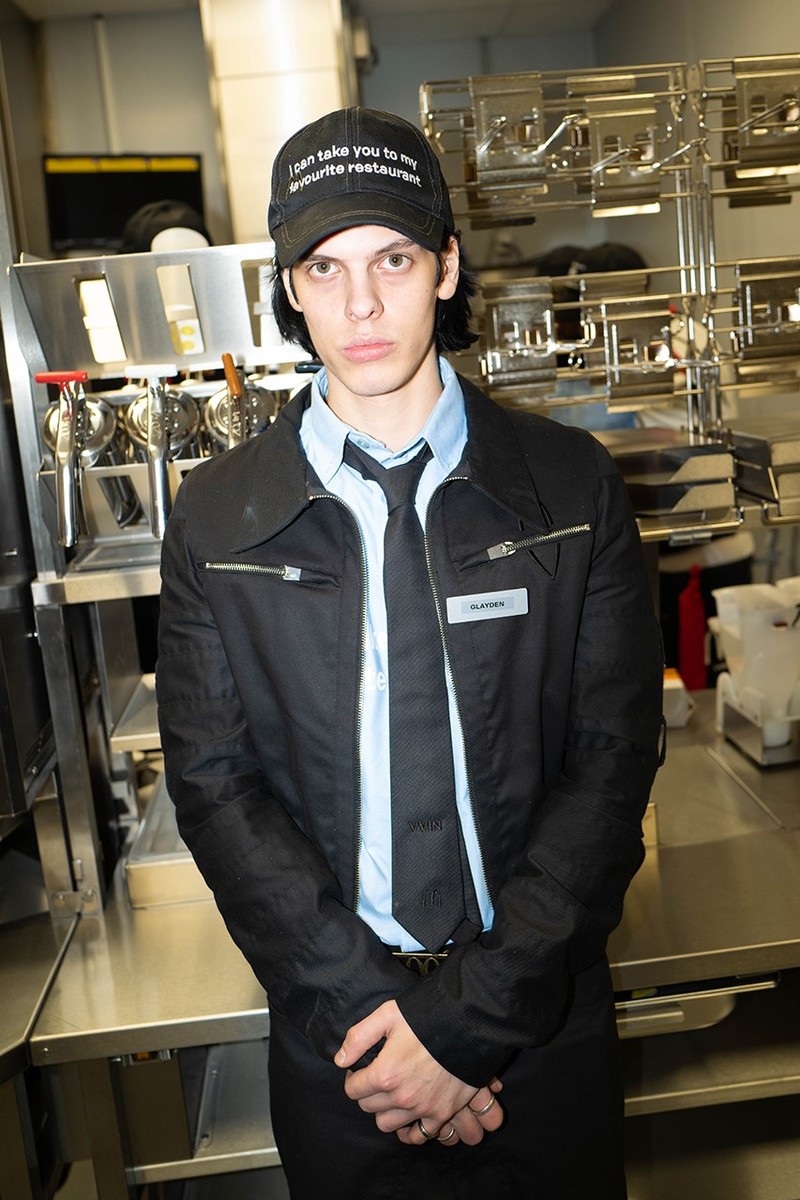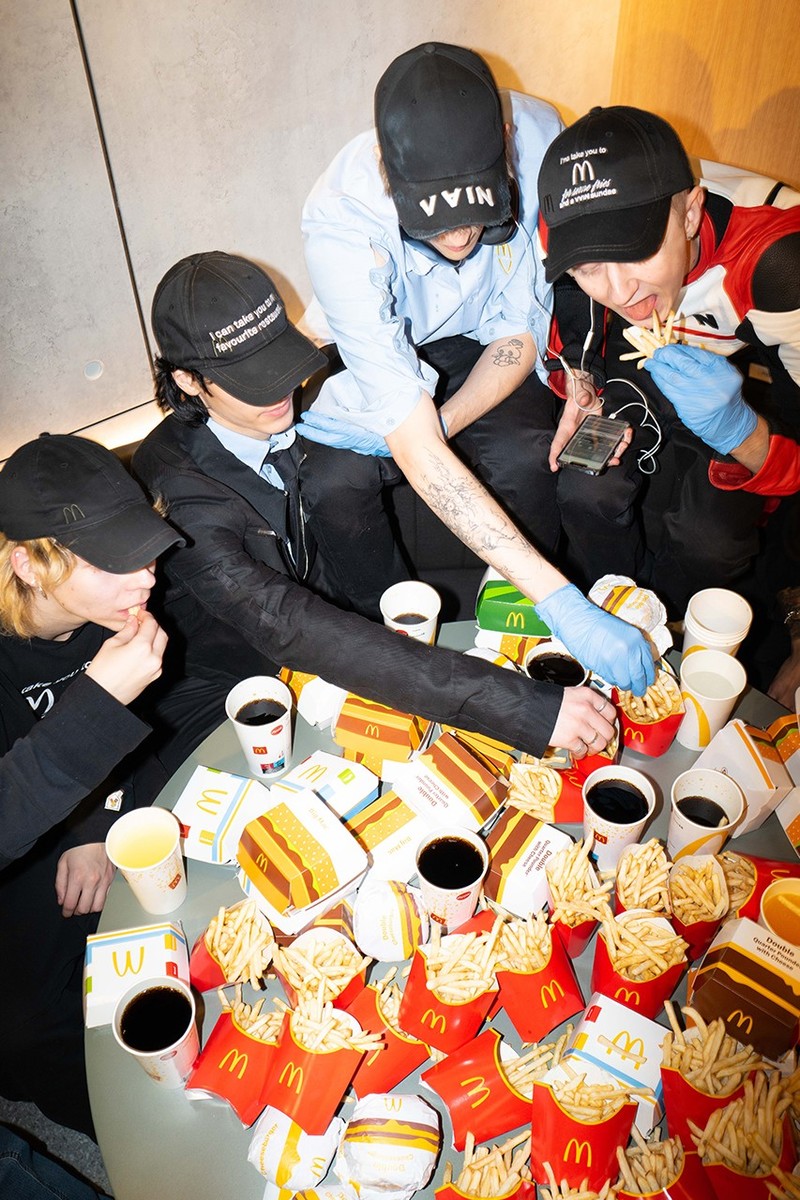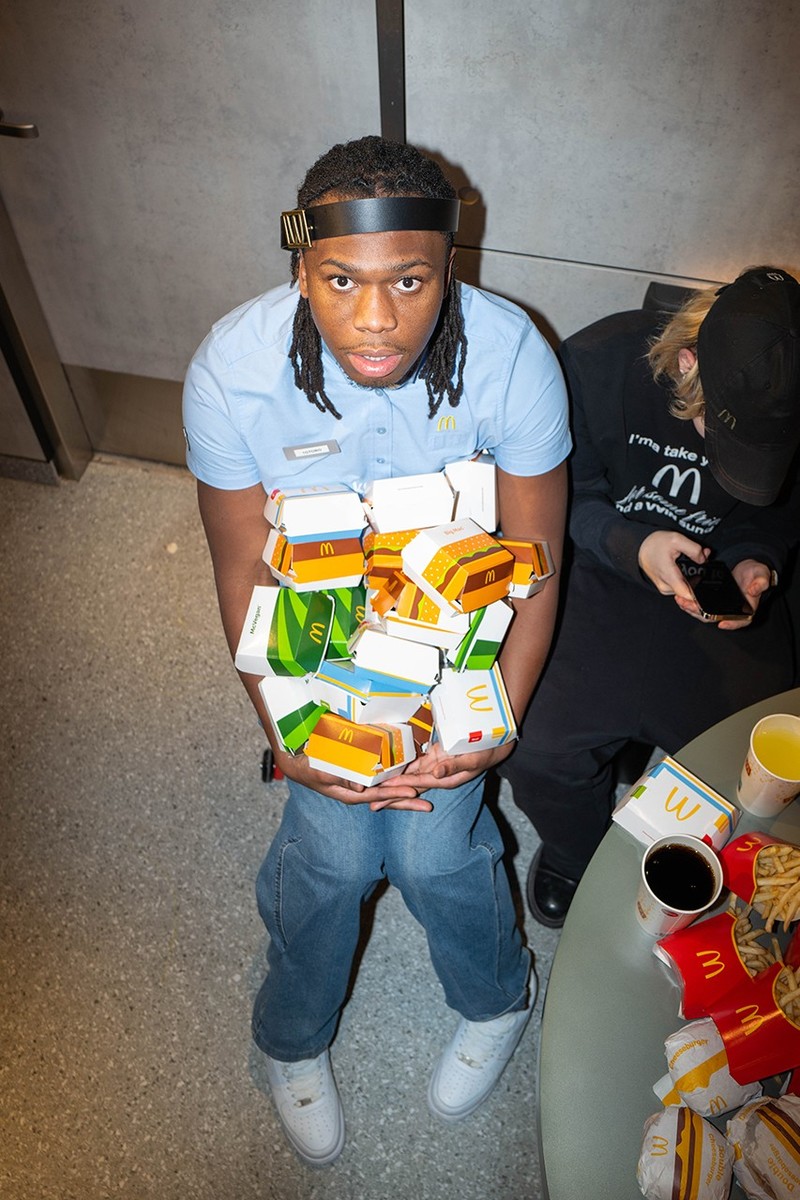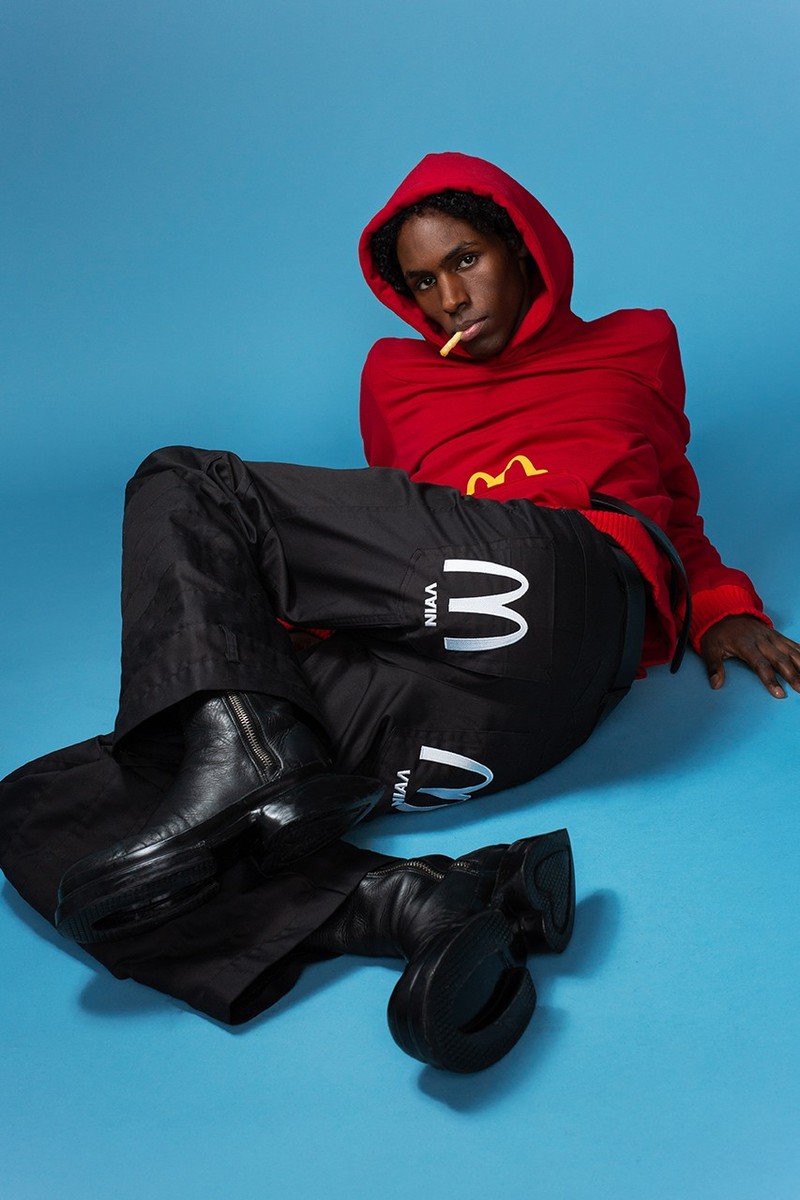 Finnish Label VAIN's Newest Collection is Made from McDonald's Uniforms
A new level of upcycling.
Fashion label VAIN and McDonald's Finland have partnered for a revolutionary new workwear collaboration. Creative Director Jimi Vain states the collection is inspired by McDonald's cultural omnipresence, something that connected him to global pop culture growing up in rural Finland.
The 27-piece collection reuses old McDonald's workwear, placing the iconic logo in a new context. Pieces include a black and white gingham dress, a red hoodie, a zip-up jacket, and a black belt, each with the McDonald's "M" on display. They are arranged into 13 distinct looks, modeled on both men and women.
VAIN hopes to take away any negative connotations associated with work uniforms by reusing them to create new, fashionable pieces. The pieces will be available to McDonald's Finland employees through an internal raffle.