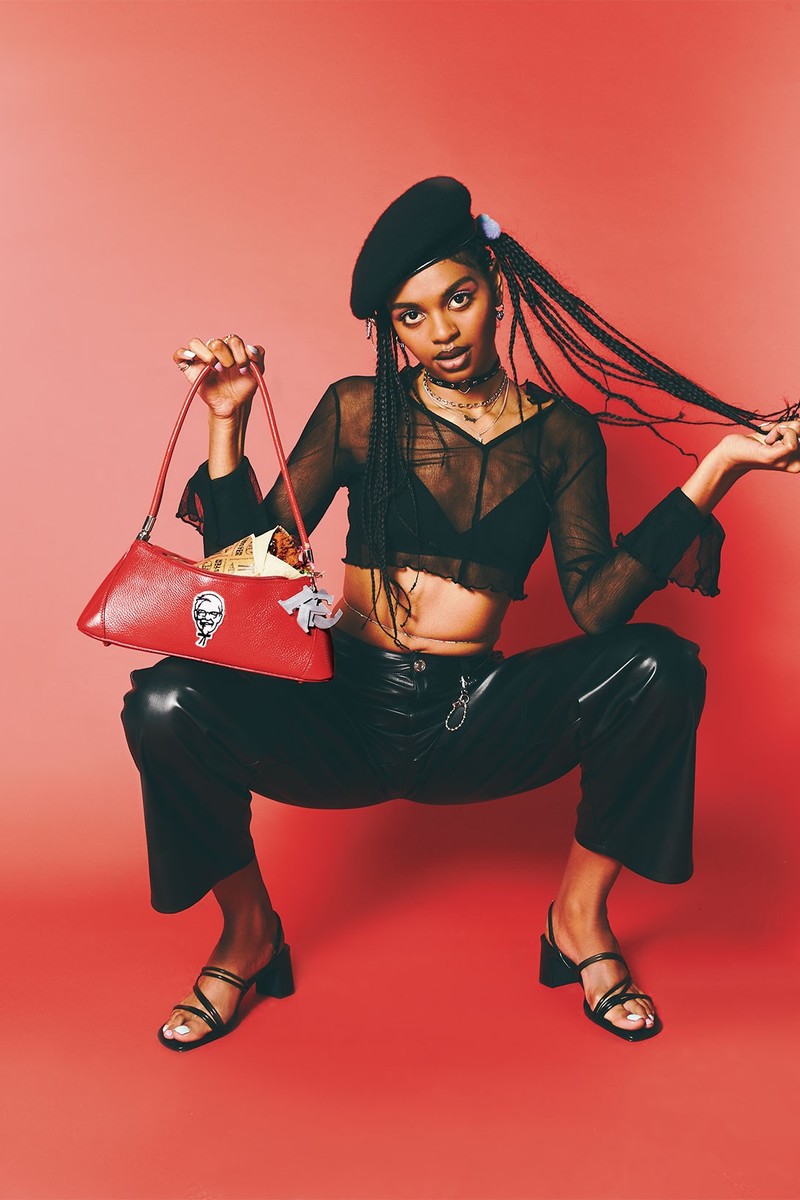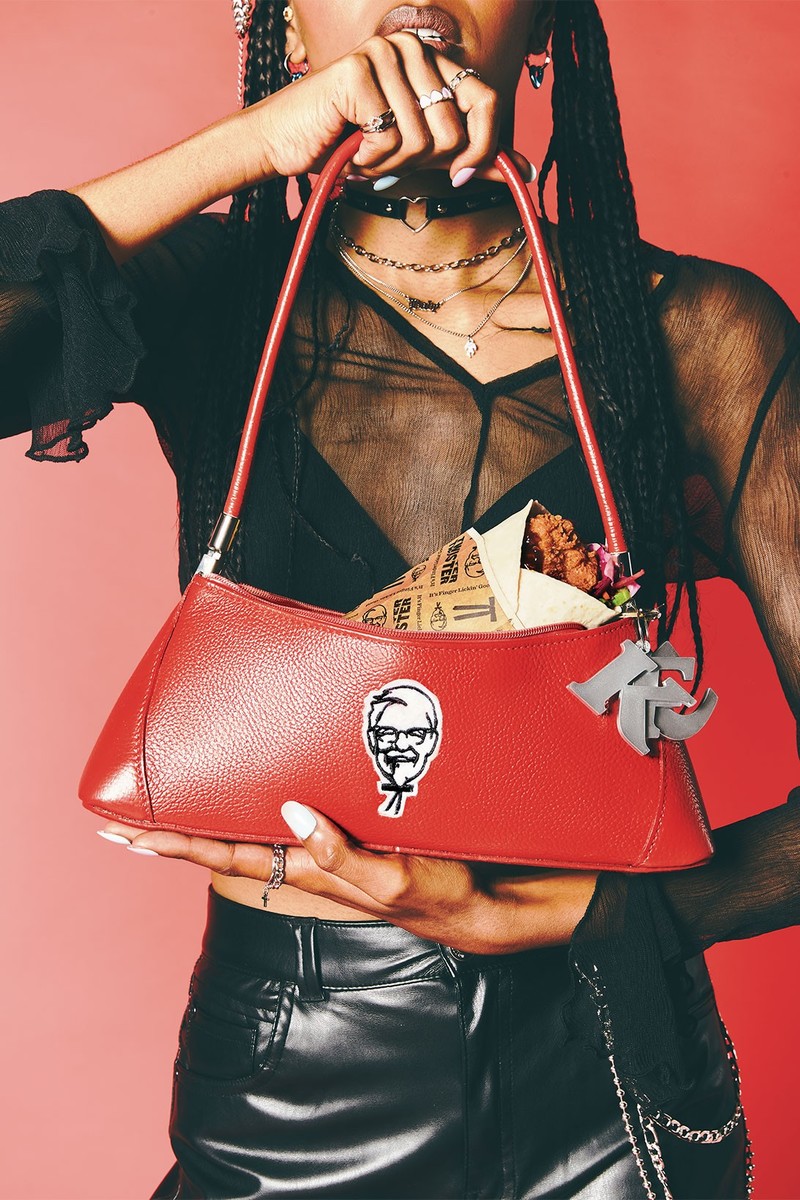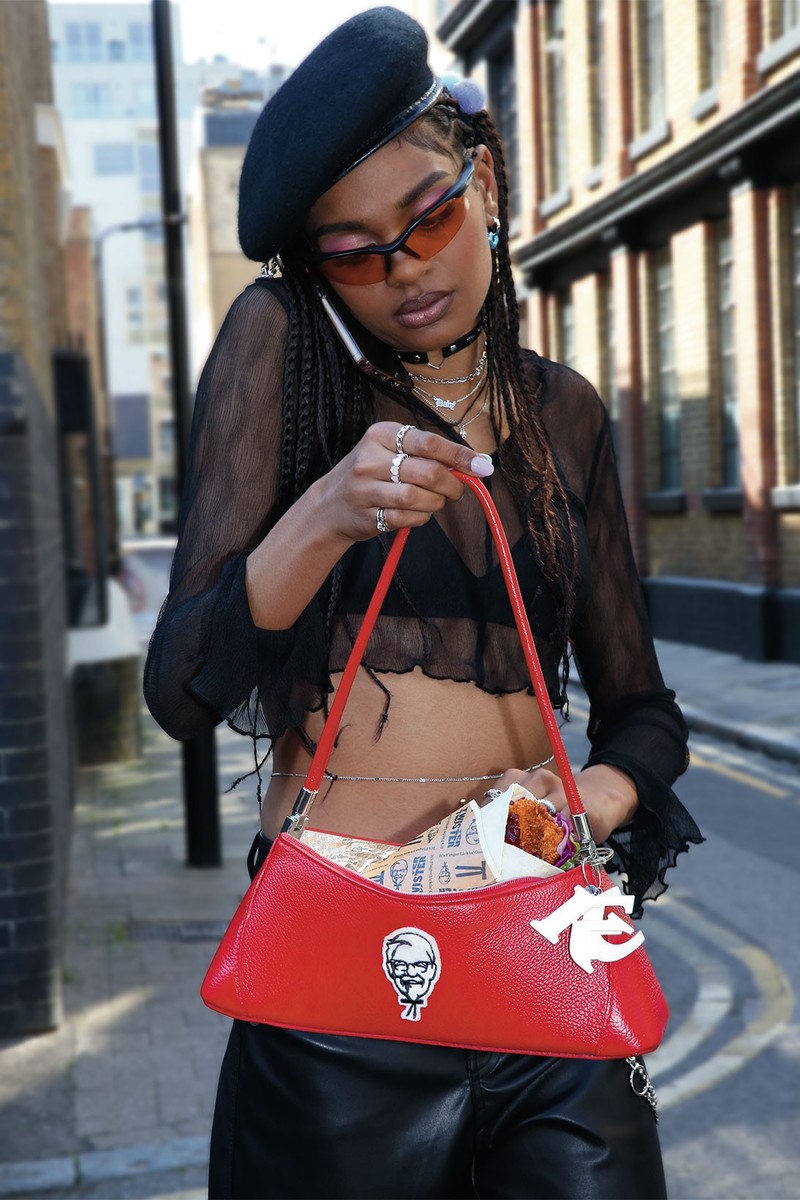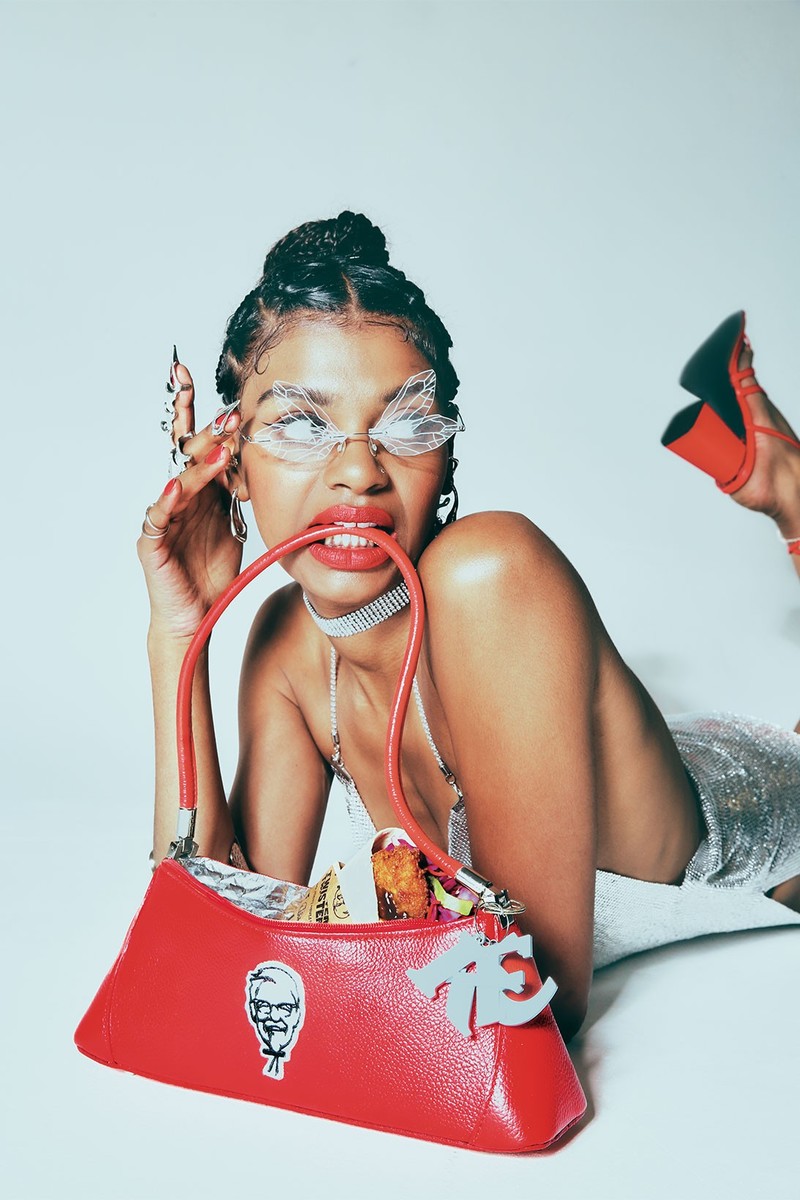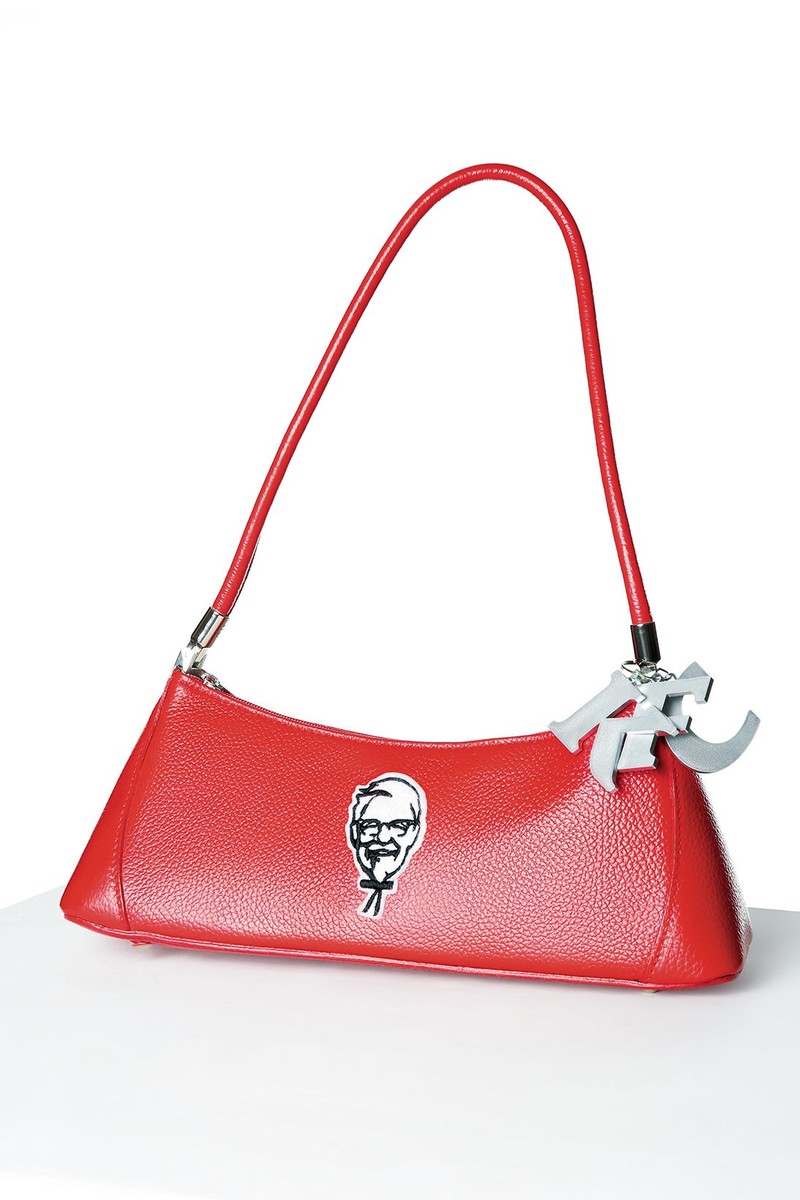 Finger Lickin' "Fash-hen"
KFC has created a y2k style bag to hold its new twister wrap.
KFC is no stranger to intriguing marketing ploys, remember the nail polish? The fast-food chain's latest creation is a luxurious leather limited edition bag. The bag is named the "Wrapuette" inspired by the famous baguette styled bags that became famous in the 2000s.
The bold red bag has been crafted with Italian leather by Savile Row artisans. Silver KFC hardware hangs from the handle and the front of the bag features the famous Colonel Sanders logo. As the bag is designed to hold the new twister wrap it's smartly lined with an insulating layer so your wrap stays warm and ready to eat.
The release coincides with KFC's new 'Wrap of the Day Deal', available from Monday to Friday a different flavor wrap is on offer each day.
For those who want to buy the latest KFC "fash-hen" the bag is waitlist only costing $249 USD all proceeds go to the 'KFC Foundation' which supports non-profit organizations.
Join the waitlist here.
Up Next, Calorie Counts On Menus: Solution To Healthier Living Or Compounding The Problem?