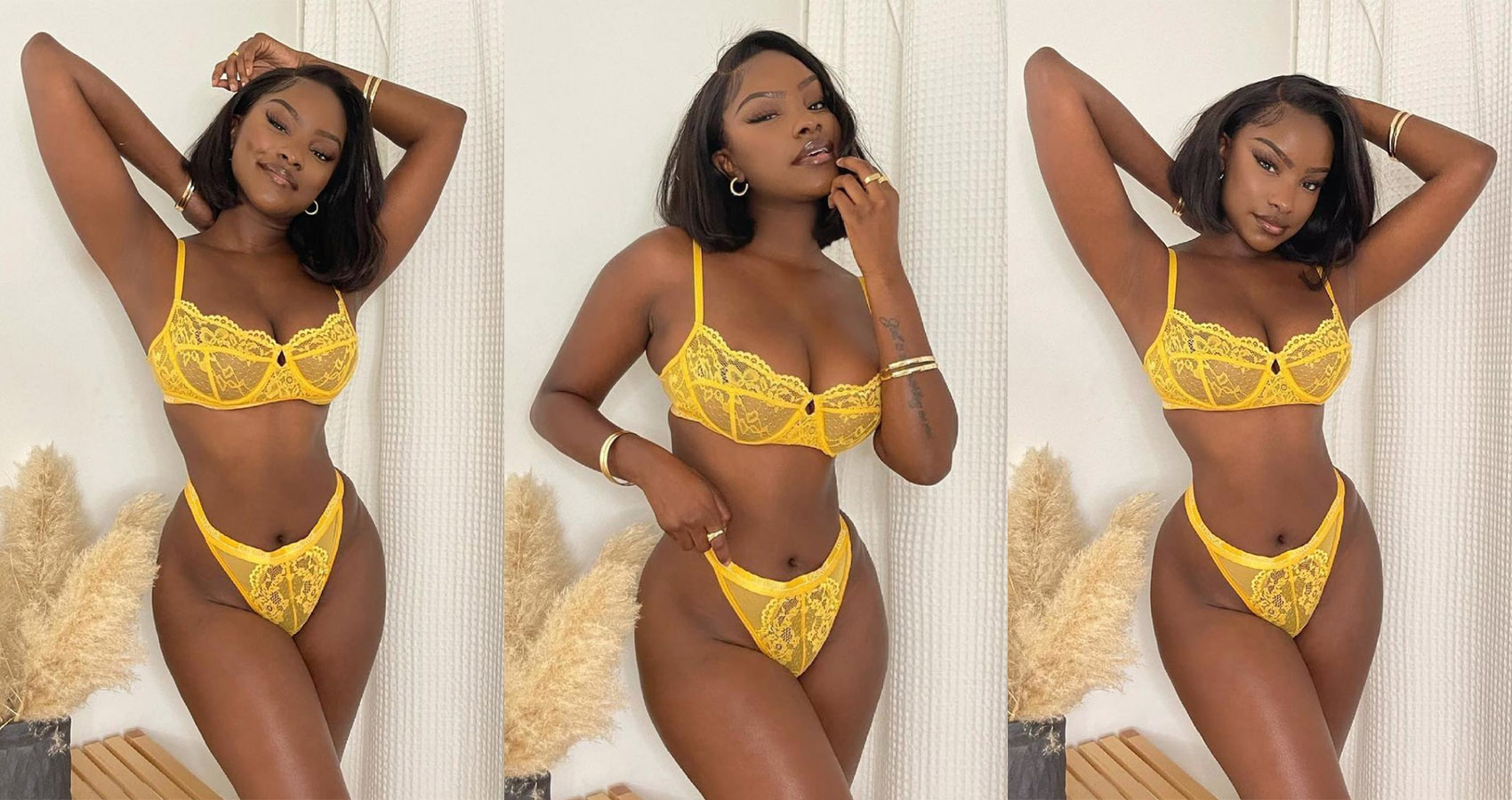 Why Wearing Lingerie Is A Form of Empowerment
Feel sexy for you.
How many of us have been shopping with our girlfriends, on the hunt for the perfect lingerie set to "please" our man? Don't get me wrong, wearing lingerie when you're in a relationship can be a great way to spice things up in the bedroom. However, this leaves many women feeling like they "can't" or "shouldn't" wear lingerie unless they have someone to wear it "for".

Buying and wearing sexy lingerie is not all about guys. There is so much more to it than that. Wearing lingerie is truly about feeling empowered, sexy, and feminine within yourself – the ultimate form of self-love.
Lingerie Shopping Is Part Of Your Self-Care

Buying underwear that makes you look good on the outside; will make you feel good on the inside. Whether you're single or loved up, lingerie shopping is prime opportunity to claim your sexuality and feel like the boss woman you really are.
You Don't Need To Choose Between Being "Comfortable" Or "Sexy"

Contrary to what you might think, wearing lingerie is not all about lace thongs and tight-fitted teddies. You can express your sexuality in a pair of cute cotton briefs - opt for what suits you and your personality and that's when you'll feel the most confident.
Your Sexy Lingerie Starter-Pack

If you're new to lingerie shopping, or just unsure on how to get started - color, size, and fit should be your first points of call. You want to start with basic colors (your nudes, blacks, and whites) and slowly build up your collection from there. In terms of fit, ensure that you try everything on and check your sizing with the staff at the store – trust their expertise!

However you decide to delve into the lingerie world, never downplay your sexuality for anyone – own it!
In case you missed it, The Epidemic Of The Brazilian Butt Lift