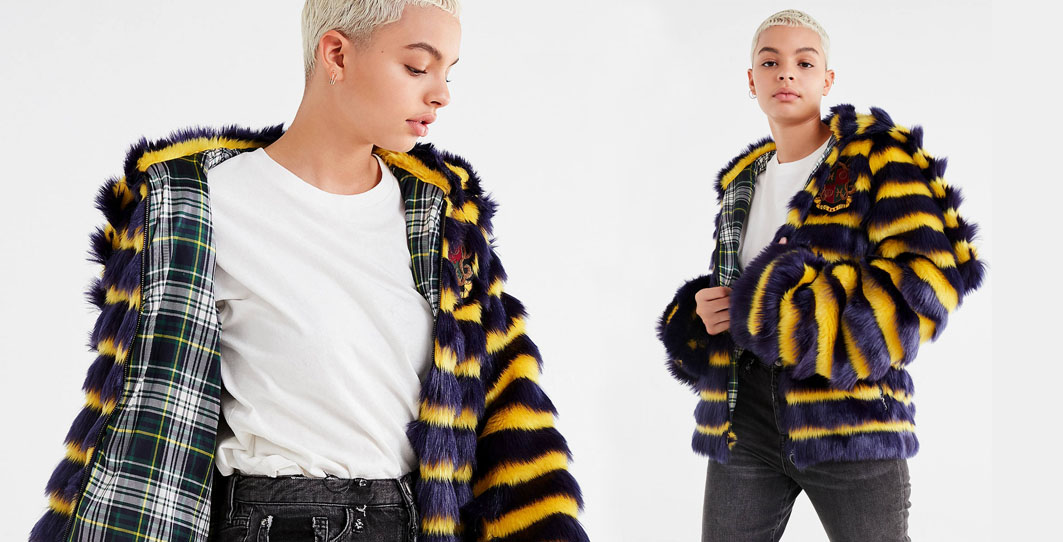 Where To Shop: Our Top 10 Head-Turning Faux Fur Coats
Fluffier than your unshaved legs.
Few clothing items have stirred up quite as much controversy as the fur coat. Not so long ago, wearing fur was kind of fashion faux pas that could see your glamorous vintage sable coat doused with red paint – if you're Joan Rivers, that is. Luckily for us, in recent years, fashion has birthed a whole new era of designer fur, with many labels opting for the still-luxurious cruelty-free alternative. Faux fur looks just as iconic, and arguably more versatile, coming in countless color and print options to create a real (non-political) statement. To celebrate this awesome fall/winter fabric, we've selected our top ten head-turning faux fur coats to shop right now, because, in the words of Karl Lagerfeld, "you cannot fake chic but you can be chic and fake fur."
MSGM Green Long Faux Fur Coat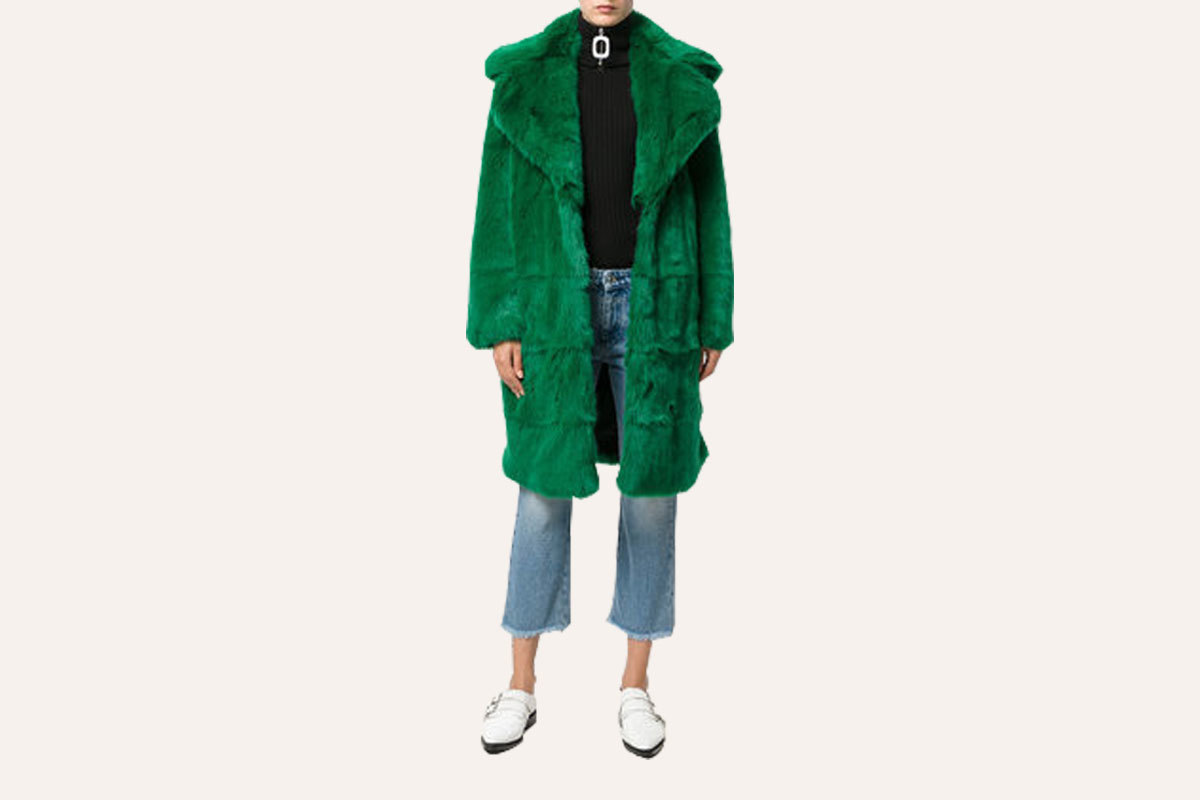 Image via @farfetch
Make the streets green with envy with this vibrant faux fur coat in a stylish oversized silhouette. Also, you can totally channel your spirit animal in this – if the coat does its conversation-starting job and anyone asks how da fuq you got hold of green fur, just tell 'em you've got a symbiotic relationship with algae just like sloths do, then bask in their confusion.
Shop it here for $1039.
Miu Miu Pink Faux-Fur Oversized Lapel Jacket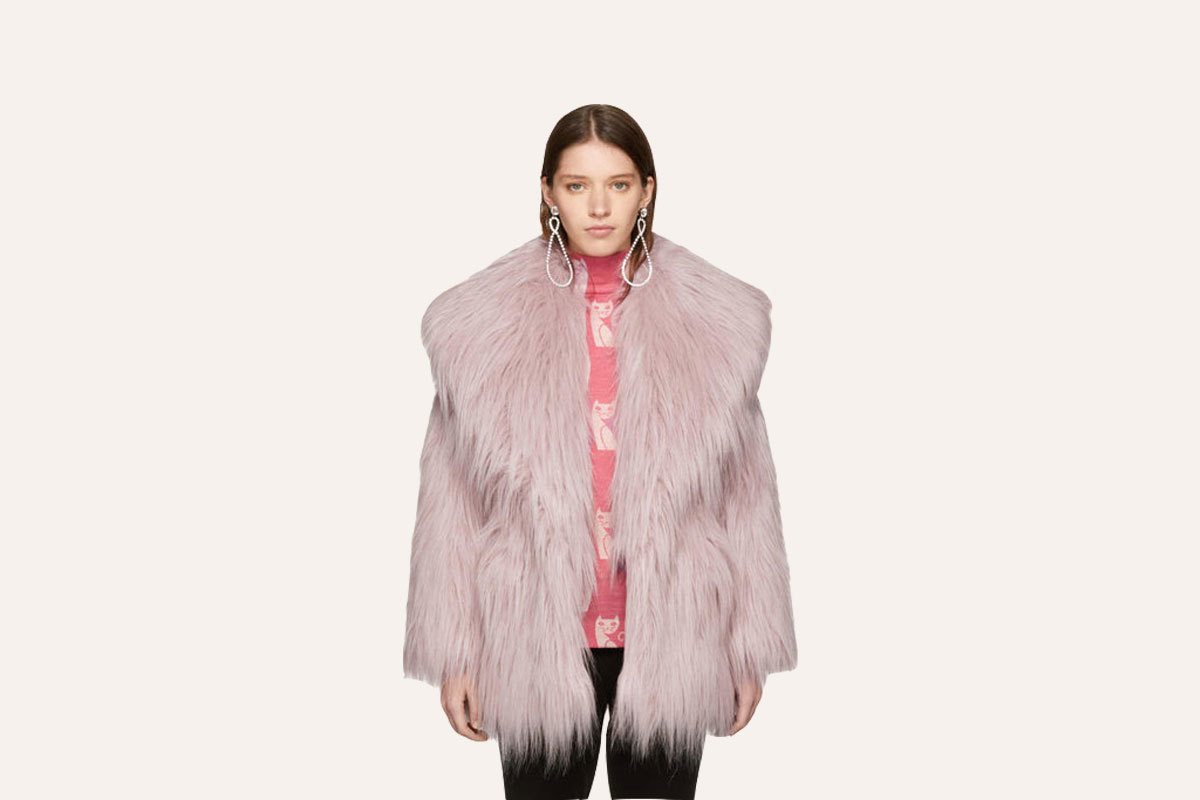 Image via Pinterest @polyvore.com
Pretty in pink, this "alabaster" toned jacket with a shawl lapel collar has got romantic yeti vibes written all over it. In fact, we're 99 percent sure the White Witch from The Lion, the Witch and the Wardrobe would pick this one out for her business about Narnia.
Shop it here for $1909.
Diane Von Furstenberg Faux Fur Coat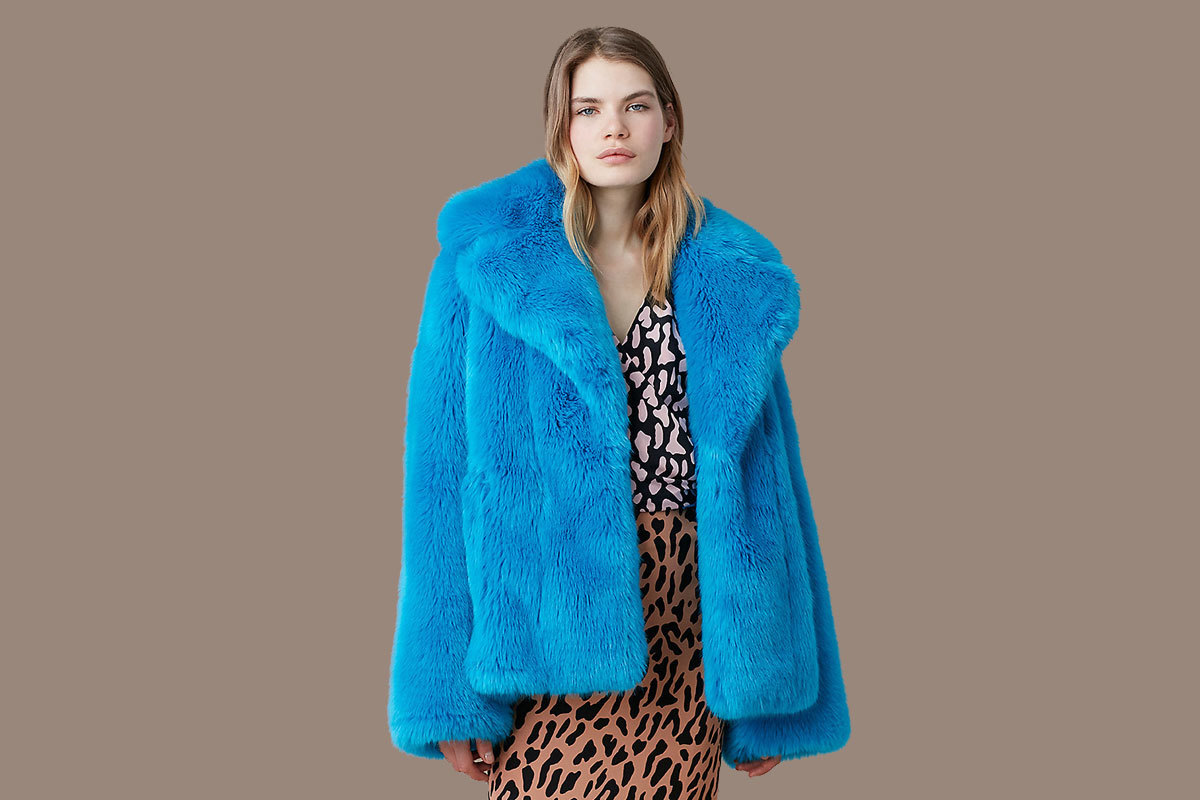 Image via @dvf.com
Proving that there is absolutely no shame in looking like a Muppet, this luxurious Diane Von Furstenberg number in a beautiful cerulean shade and slouchy silhouette is off-the-scale fun. Herry Monster would approve.
Shop it here for $749.
Calvin Klein 205W39NYC Faux Fur and PVC Coat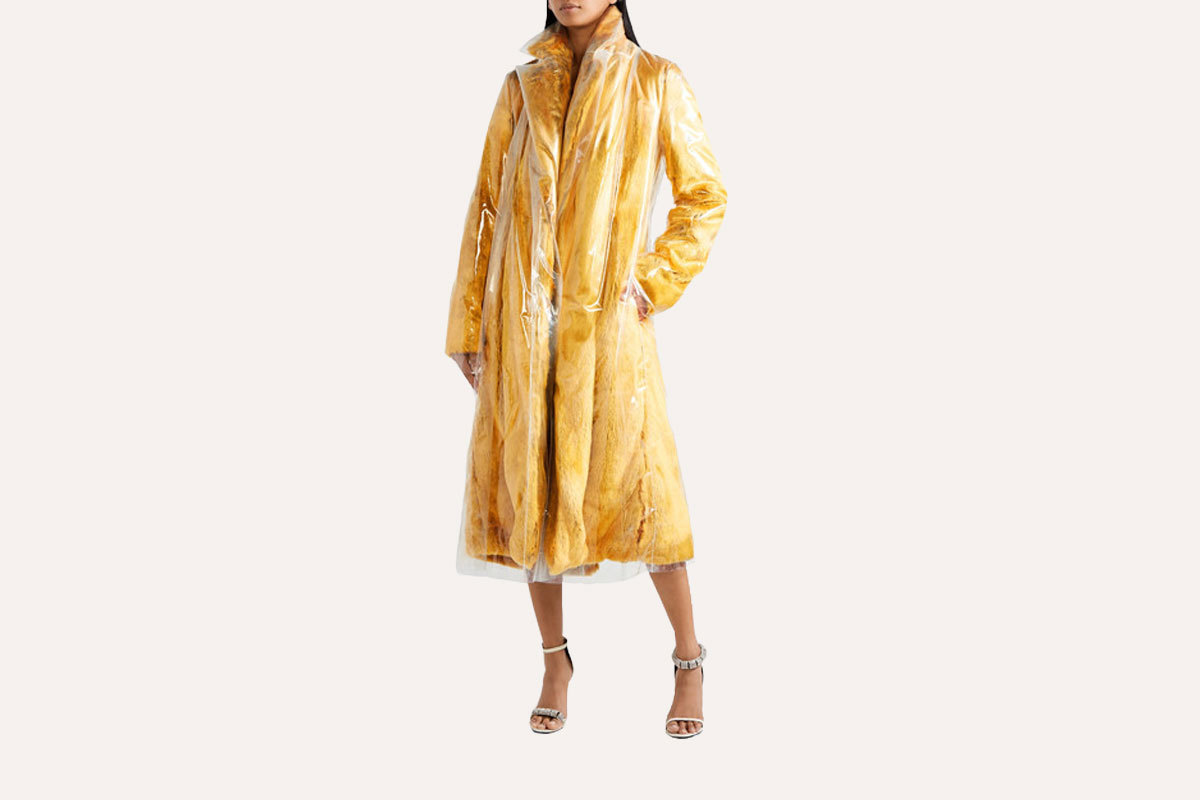 Image via @net-a-porter.com
Anyone else getting Blade Runner feels? Calvin Klein's unorthodox combination of plastic and faux fur recalls Mariette's Blade Runner 2049 attire, marrying classic and futuristic in one head-fucking fell swoop.
Shop it here for $4013.
Velvet Celine Faux Fur Blazer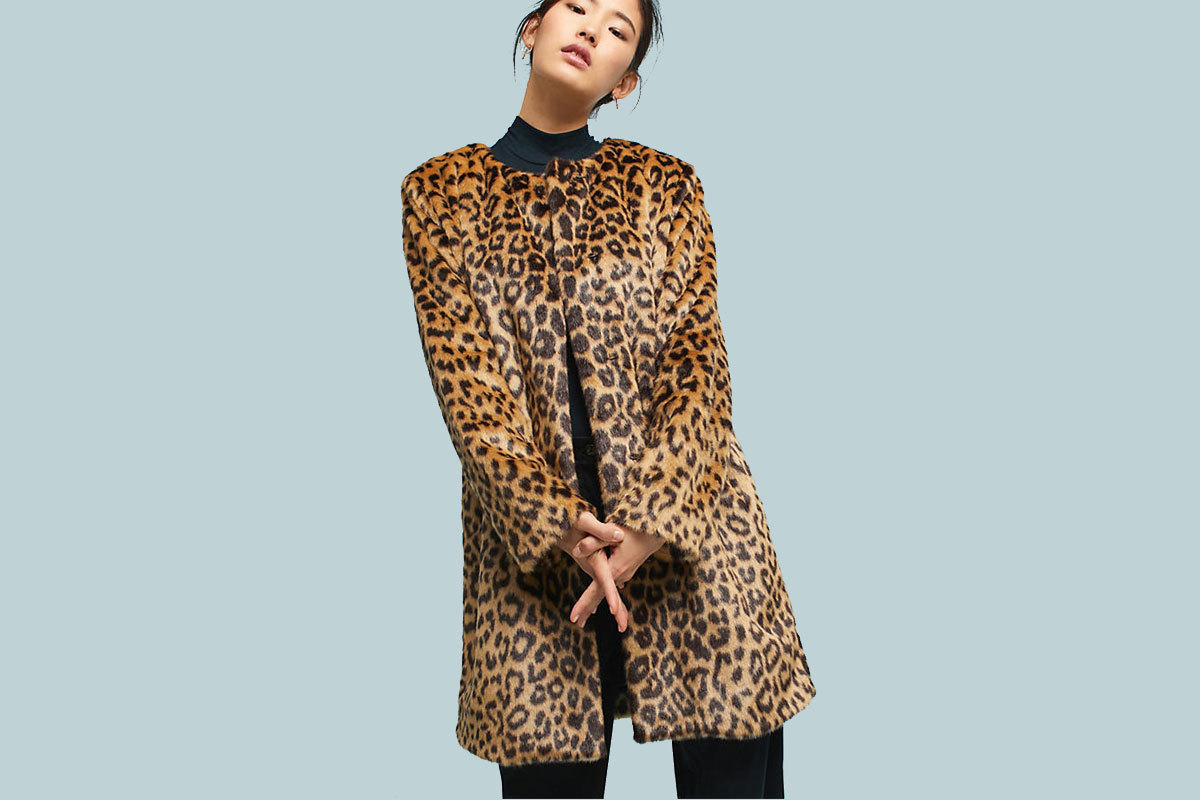 Image via @anthropologie.com
Don't know about you, but we've never met an animal print we don't like. This leopard-print faux fur blazer is all about the fierce feline vibes, an ode to the glamorous starlets of yesteryear, but decidedly more contemporary.
Shop it here for $324.
Topshop Longline Teddy Faux Fur Coat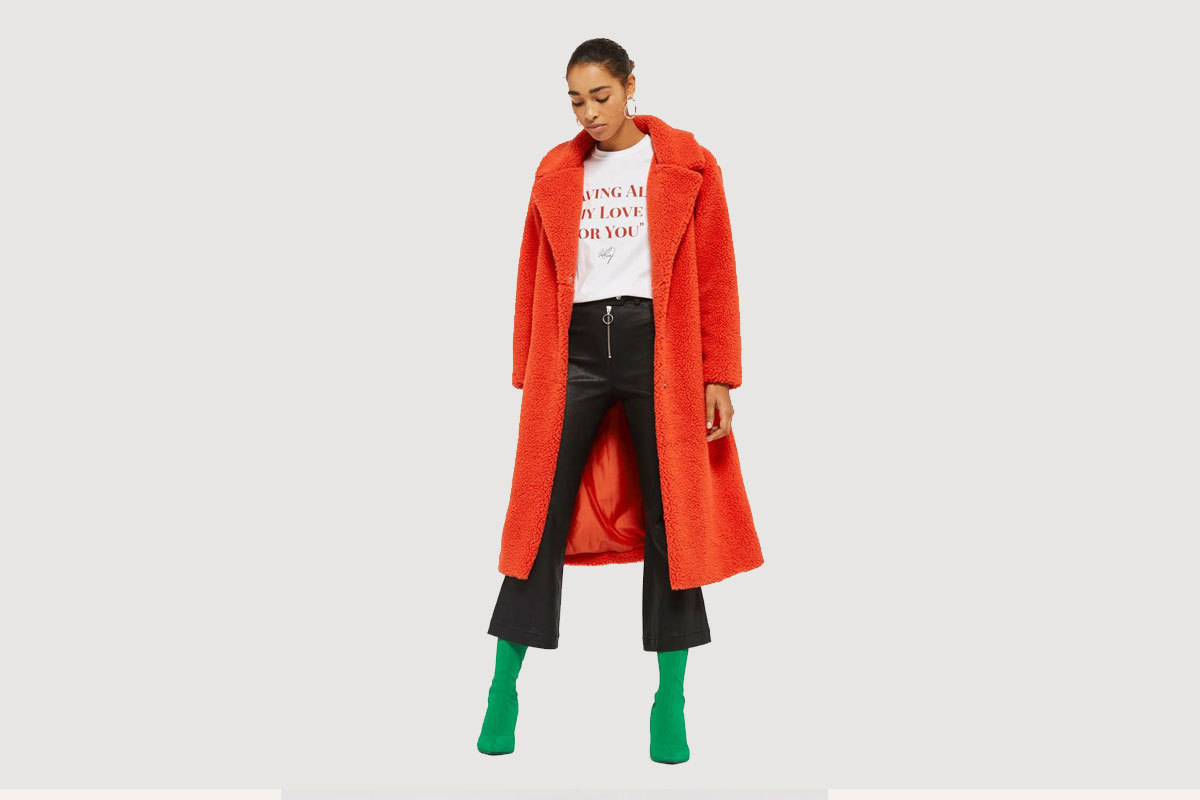 Image via @topshop.com
Emulating the lamb fur feel of the classic teddy bear coat, this strikingly snugly Topshop number is super-stylish and affordable.
Shop it here for $125.
Religion Longline Coat In Cow Print Faux Fur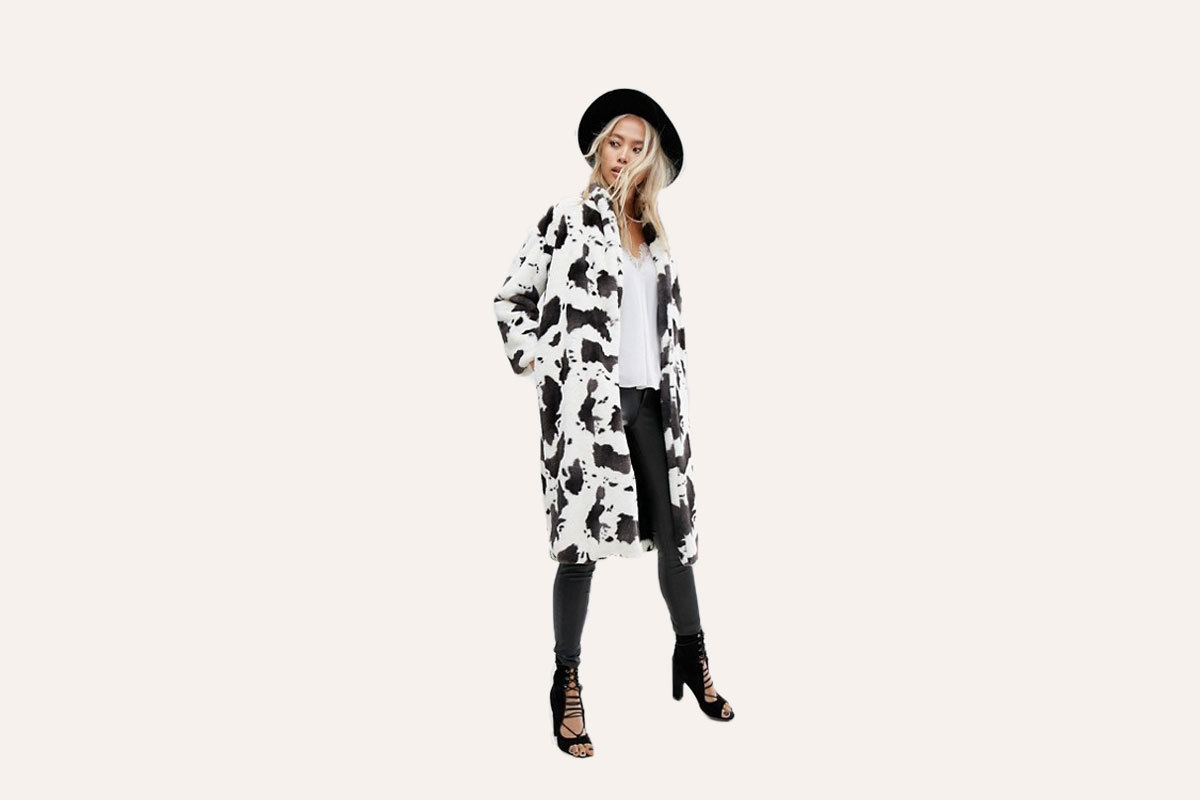 Image via @asos.com
This moo-velous coat proves that awesome things can happen if you embrace your inner cow. Even if you feel miserable, you certainly won't look it.
Shop it here for $237.
Jakke Mid Length Faux Fur Coat In Animal Stripe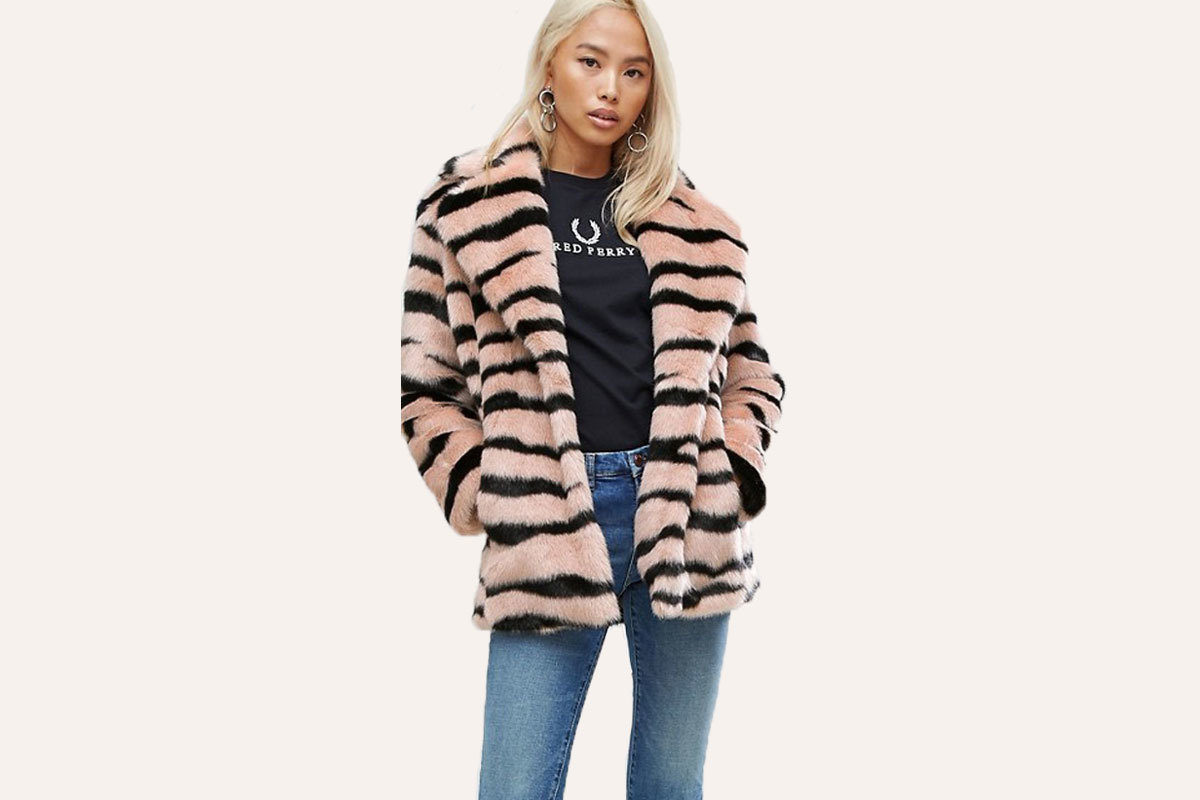 Image via @asos.com
This toned-down tiger print coat is tailor-made for bad bitches. It also comes with a detachable 'Free From Fur' patch on the sleeve, just in case you need any more excuses to show off your ethics.
Shop it here for $253.
PUMA by Rihanna Faux Shearling Hooded Jacket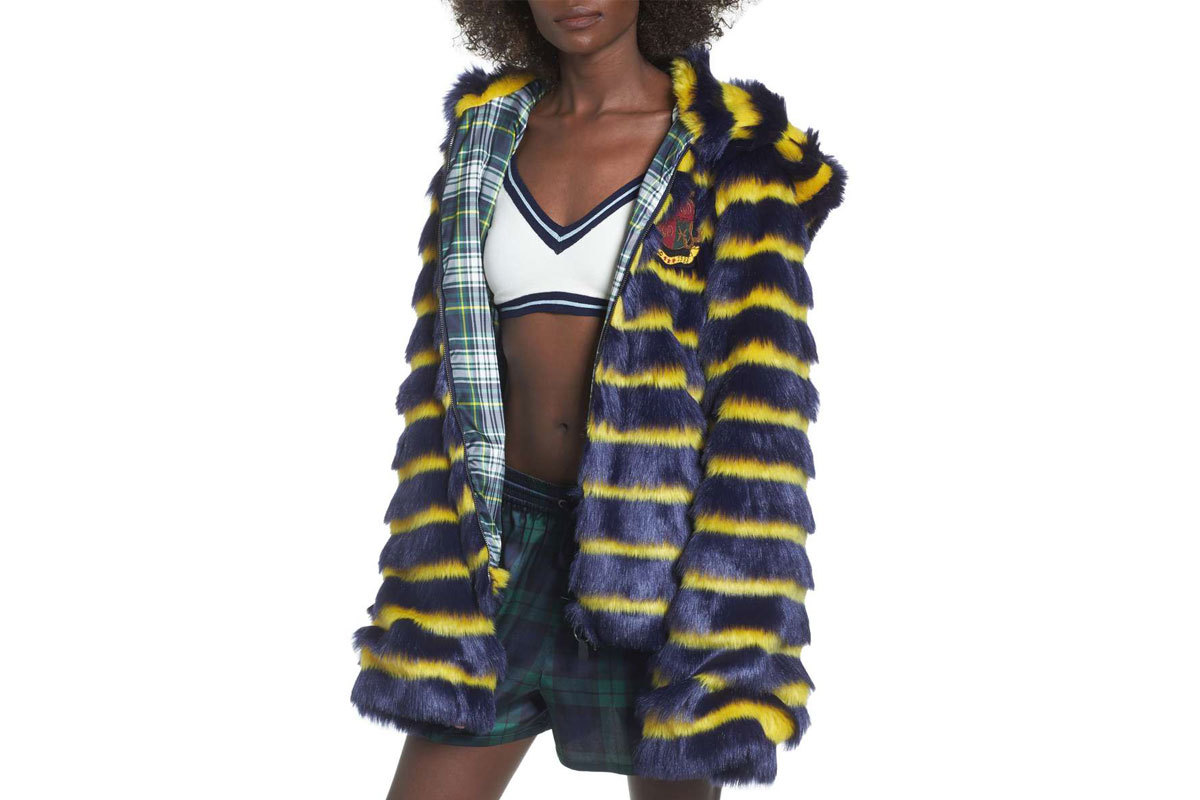 RiRi can do no wrong. Part of her glorious preppy-provocative fall/winter collection, this varsity-inspired hooded faux fur jacket stings like a bee. You can't not look badass in this.
Shop it here for $500.
b.Young Leopard Print Faux Fur Jacket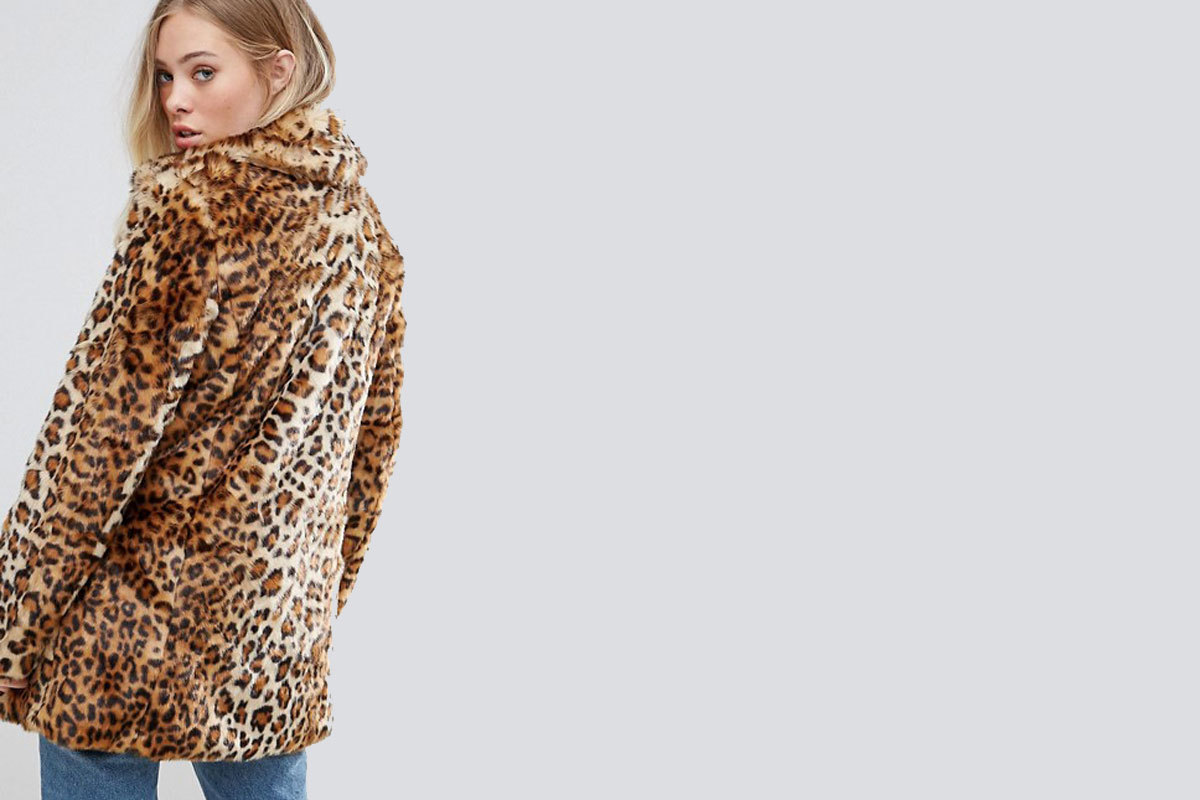 Take a walk on the wild side. An update on the classic, this luxurious leopard-print faux fur coat looks just like the real thing.
Shop it here for $111.
For more toasty coats, check out our top 5 teddy bear jackets.
MerkenMerken