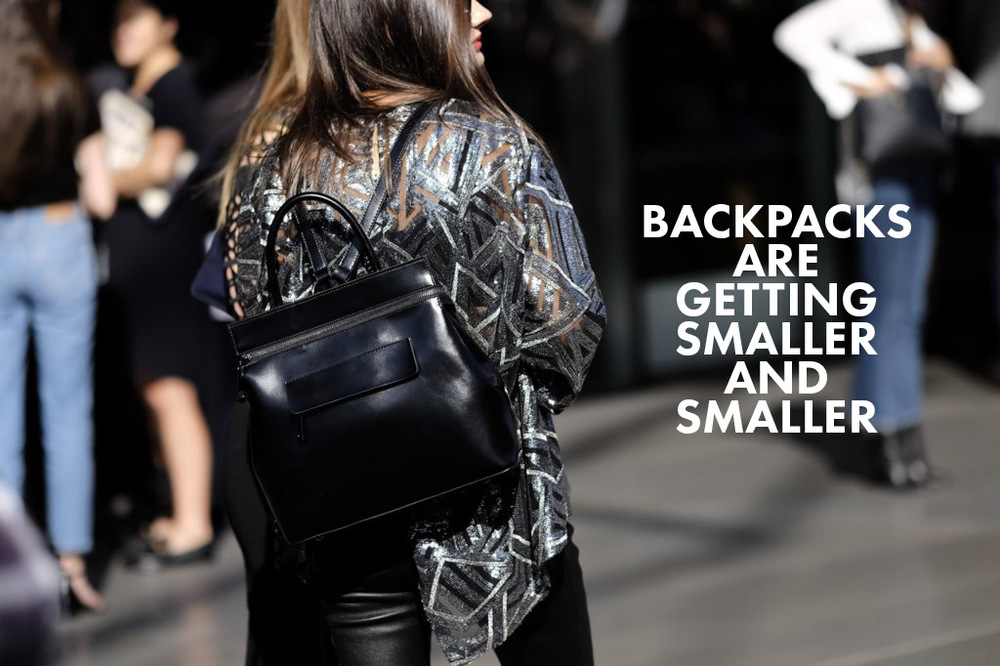 Fall Fashion Trend: Mini Backpacks
It's not your imagination, these backpacks are getting smaller and smaller
The bloggers and Gigi Hadid's of the world have made it clear – this fall you MUST own a mini backpack. Sure they can only hold your wallet, keys, and maybe your Beats, but they look cute as hell. Fendi, Louis Vuitton, Coach, everyone and their mothers are on board.
So naturally Sincerely Jules went and found the mini backpack of all mini backpacks.
Behold:
Got $2.6k to blow? Xenia Van Der Woodsen (no relation to Serena for all you Upper East Siders) is also on board with the trend.
In case you're still not convinced, Gigi went ahead and rocked this neon Furla backpack giving us all the mini backpack feels.
Slider Image: streetstyleaustralia