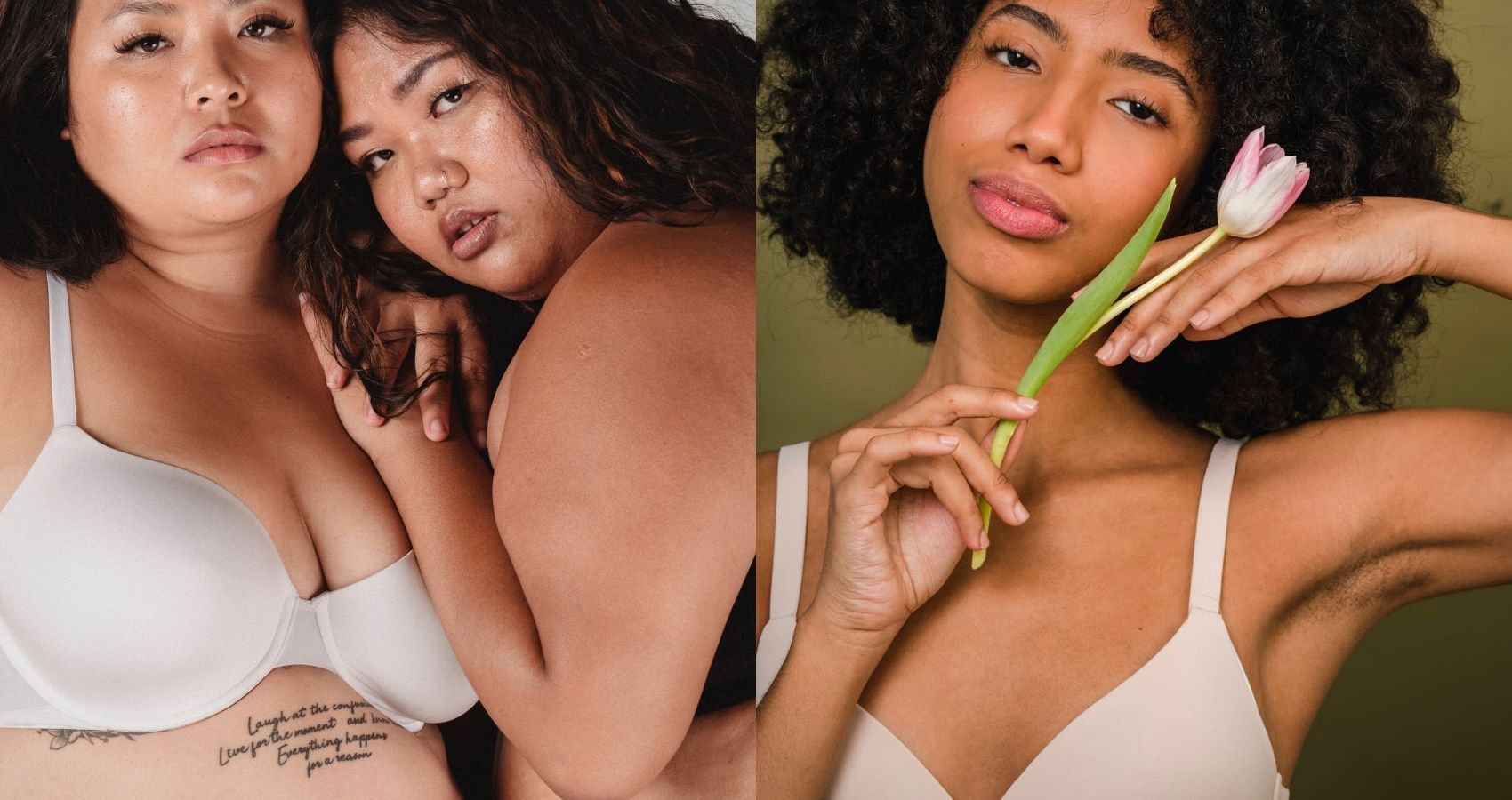 Experts Weigh In With The Best Bras For Summer
What type of bra to wear with your favorite warm weather fashion.
The warm weather has everyone excited for skin-baring looks. Women have been layering up in much of the country with soft knits and sweaters. It's time for necks, shoulders, and arms to finally see some sun again! There can be no more hiding underneath oversized sweaters with bras that only focus on comfort and not shape. As the off-the-shoulder dresses are coming out of storage, now is the time to focus on lingerie choices that meet the demands of summer.
It's not just off the shoulder styles that require some additional thought for summer. There is the additional need for smoothing t-shirt bras and cooling fabrics that keep you comfortable even on the hottest days. Ahead, experts weigh in on exactly what type of bra to wear with your favorite warm weather fashion.
Stunning Strapless
Since we started thinking about exposed shoulders, let's start with strapless bras. It's likely that no other bra is as versatile as a strapless. It can be worn with almost every style of clothing and often comes with straps for multiway looks. And it is not just for women with small busts anymore. Brands have become highly innovative and now offer styles with a wider back and compression zones which offer plus size support.
Terrific in a T-shirt Bra
T-shirt bras are really a lingerie wardrobe staple no matter what the weather is outside. According to Dora Lau, founder and president of Dora L. International, a t-shirt bra is a bra that you can wear under t-shirt like or thin fabrics that looks invisible under what you are wearing. That's because t-shirt bras do not have seams or lace to show through. Lau explains that many years ago, bras had seams and would show through the garment. Today, t-shirt bras are designed with a molded pad and molded fabric, so it is smooth. Often there is a wire for support. When shopping for a t-shirt bra know that there are several styles including demi-cup, semi-demi, full coverage, and plunging.
Keep your Cool
As sports bras became more popular and technology developed to enhance performance, cooling fabrics were eagerly embraced. A cooling bra is no longer for yoga or running, but for stylish looks that also offer shape and support. Note that there is a difference between a cooling bra and a bra with breathable fabric. Cooling bras will make your body temperature feel cooler when you put the fabric against your skin. This is the result of high technology cooling yarns. Breathable bras use fabrics that allow air to flow through. This offers a lot of comfort, but it won't necessarily make you feel cooler.
The Wonders of Wireless
When looking for comfort and style, Carlie Quezada, Co-Founder, Supernatural loves to recommend a wireless bra with a bit of structure. She says that when the cups have underwire casings, you still get a nice shape and soft support without the rigidity of underwires. Band and strap adjustability make for an even more customized fit. Look for a snug but not too tight under band when more support is needed for fuller cup sizes, and soft fabrics like fine tulle, mesh or silk for the ultimate luxury.
Comfort is Key
No matter what type of bra you'll be wearing this summer, comfort is key. Annalyse Galán is the owner of Beauté Sauvage, a luxury lingerie company, says that when looking for a comfortable bra, the most important things to look for are the bra style, size, support, and fabric. Depending on your breast size and shape, find a style that you feel comfortable in and that makes sense for your wardrobe and lifestyle. For sizing, she recommends getting measured to ensure that you are shopping for the right bra size. Finding the perfect bra is all about support so it's important to choose styles that feature the right amount of support for you. Last, she recommends paying close attention to bra fabric. If the fabric does not feel great against your skin, you will not be comfortable.
Up Next, 7 Trending T-Shirt Designs For 2022