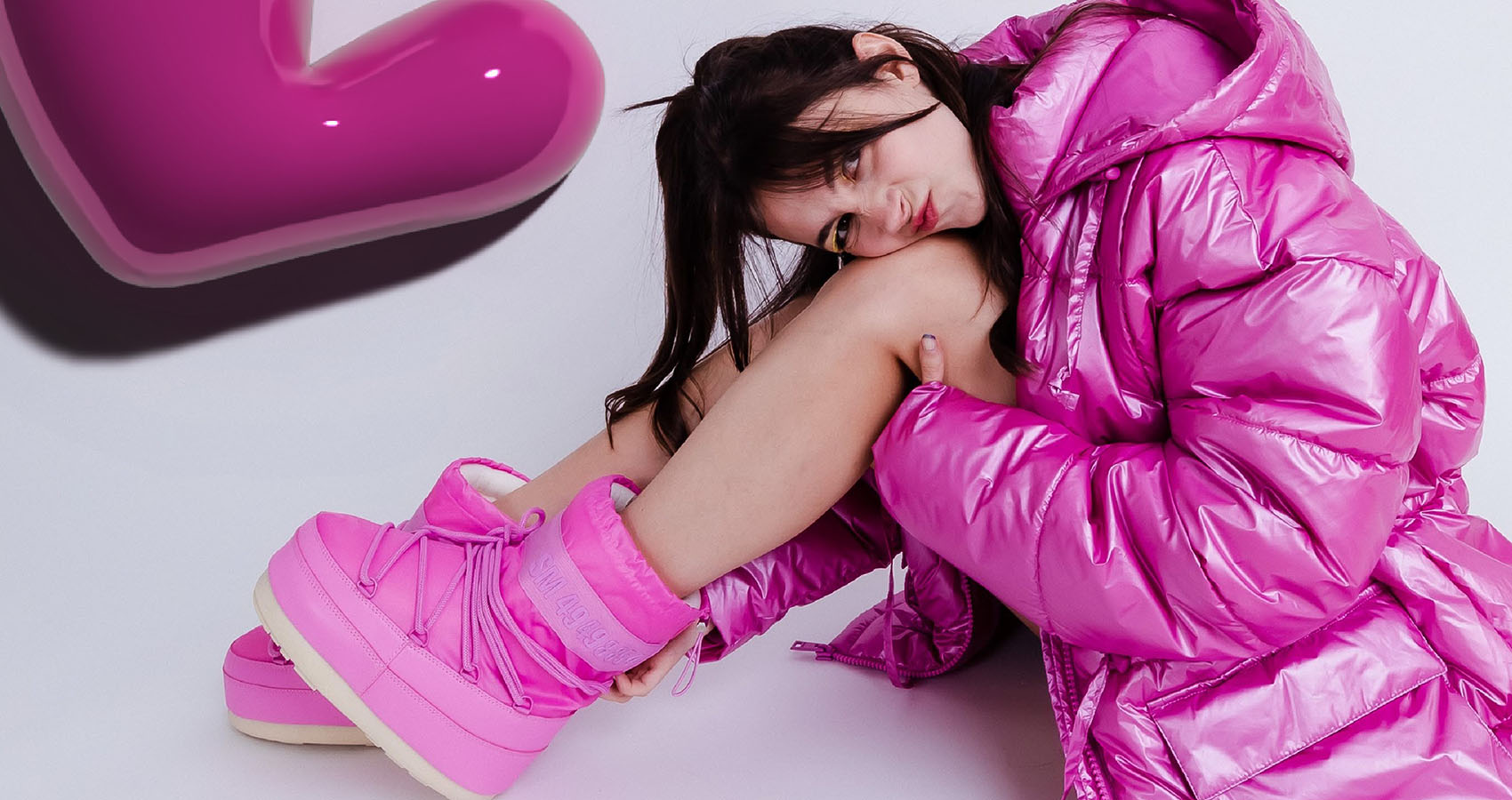 INJI Drops Debut EP "LFG": A Wild Ride of Catchy Electronic-Pop Bliss
Catch her infectious tunes now!
Get ready to groove to the electrifying beats of INJI, electronic-pop's latest rising star, as she debuts her EP LFG on Astralwerks. With a total of seven tracks, this body of work is bound to get you up on your feet and dancing along. If you haven't already been introduced to INJI's infectious tunes, now is the perfect time to dive in.
LFG is all about tongue-in-cheek, playful, and irresistibly catchy music that reflects INJI's subversive attitude towards electronic music. Her signature deadpan delivery and wildfire cynicism add a unique flavor to her sound, making her stand out in the electronic music scene. INJI's journey into the music world started in her humble dorm room, where she teamed up with two of her best friends from college while pursuing a finance degree. She initially had a mere 40 followers on TikTok and never expected anyone to hear what she was creating. However, her music struck a chord with listeners, resonating with the hilariously real and authentically honest lyrics. People connected with her originality, and her following began to grow.
The EP is not just about creating fantastic beats but also about spreading positivity and joy. INJI wants you to feel happier, more energized, confident, and optimistic after listening to LFG. Her music is meant to make you giggle, smile, memorize the lyrics, and scream them while jumping around in your bedroom. It's all about embracing the moment and having a good time.
If you're a fan and eager to experience the magic live, you're in luck! INJI has embarked on a national U.S. tour, hitting major cities like Los Angeles' Echoplex on 7.26 and New York's Elsewhere on 7.28. These shows promise to be high-energy, lively, and filled with the electrifying atmosphere only INJI can create.
Born and raised in Turkey, INJI (whose real name is Inci Guran) became an overnight sensation on TikTok with her smash hit "GASLIGHT." The song, released independently while she was studying in the US, quickly soared to the Top 10 on the TikTok charts, amassing over 3 million creations and a staggering 6 billion views of her sound. To add to her success, she even collaborated with the legendary Nile Rogers on a TikTok x Samsung campaign.
Since then, INJI has been on a roll, working hard on her debut EP LFG. The viral track "MADELINE," the empowering anthem "THE ONE," the captivating "BORED," and her latest single "UNTZ UNTZ" are all part of this exciting collection. But that's not all! LFG also features three new electrifying tracks, cementing INJI's place as an essential addition to your record collection and establishing her as a thrilling talent to watch out for not only this year but beyond.
So, if you're looking for some fresh and exhilarating electronic-pop vibes, do yourself a favor and dive into the world of INJI's LFG EP. It's a musical journey filled with contagious energy, witty lyrics, and a subversive spirit that will keep you coming back for more. Don't forget to catch her live on her U.S. tour, as INJI is sure to deliver an unforgettable experience that you won't want to miss!