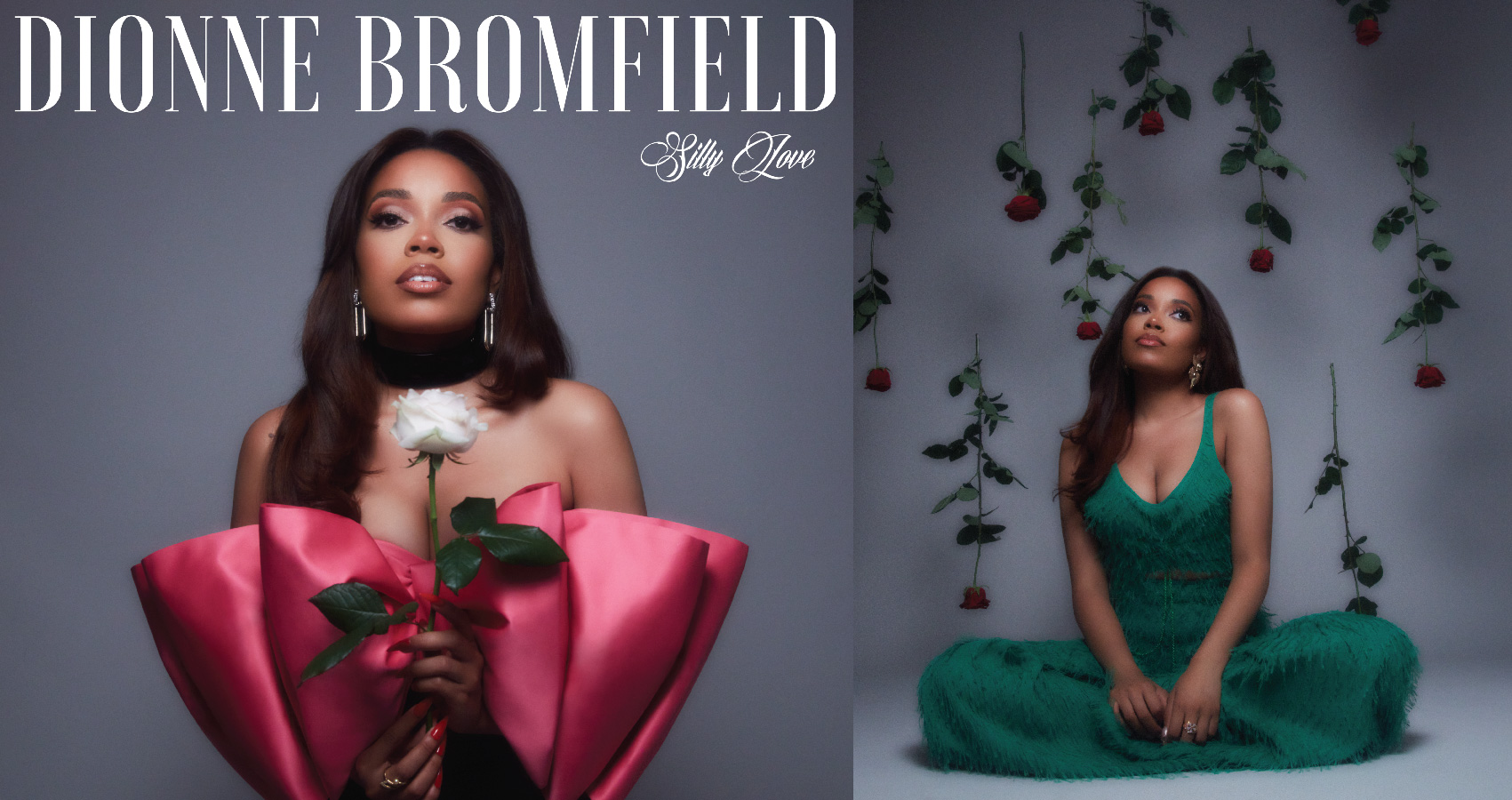 We Talk With Dionne Bromfield About Her Latest Single 'Silly Love' And Upcoming Docuseries
"It is the most honest I have ever been on a record"
Sweet, upbeat, and playing on repeat this summer, MOBO-nominated artist Dionne Bromfield has returned with her brand new single 'Silly Love'
Coming straight from the heart, this song sings of loving blindly and pursuing relationships you know are no good. Taking inspiration from her own personal experiences, Bromfield delivers a soulful song exploring honesty, heartbreak, and personal growth.
'Silly Love' holds influences from Dionne's godmother Amy Winehouse and accompanies Dionne's celebrated docuseries with MTV - ' Amy Winehouse & Me: Dionne's Story. The series takes viewers on a deeply personal journey as they follow Dionne who opens up for the first time about the impact of Amy's death on her life. Dionne shares the highs, lows and exclusive unseen archival material from the adventures she had with Amy, all while paying tribute to their unbreakable bond.
We caught up with Dionne to find out more about her latest single and her moving docuseries.
Hey Dionne, we would love to begin by asking how are you and how has your year been?
Hey Fizzy Mag! My year like everyones has been a bit different! But it's taught me lots and given me the opportunity to really think about what's important, who's important and what's next!
What's the story behind 'Silly Love'?
Silly Love is a track written about a past relationship of mine. I think most people have chosen the wrong person, but try to convince themselves they're the right one... like in my case, it usually ends with lots of tears and heartbreak. But hey, we have to grow through what we go through and I think...one day it will all make perfect sense!
Silly Love's smooth vocals pair flawlessly with the addictive upbeat and soulful instrumental, how would you say this track differs from your previous songs?
It is the most honest I have ever been on a record. I used to write in 3rd person all the time purely due to lack of experience so this record is all first hand.
Did you find anything challenging producing this song? Especially since releasing it during a pandemic, how have you found that?
Silly Love was a song I wrote a couple of years ago so it wasn't actually produced in the pandemic. It's funny though as this isn't the one I was going to release first but like lots of people, during lockdown I had a lot of time so I started listening to all of my tracks and fell more in love with it so decided it had to come first.
I think most people can relate to this song talking about topics of heartbreak for example. Do you have any advice to anyone who might be going through or recovering from a similar situation?
Trust the process, embrace the emotions and know that the way you feel right now, won't last forever! There's someone even better out there for you. So when you're ready dust yourself off and get back out there.
You have collaborated with Tinchy Stryder, Lil Twist, and Seamus Haji. How has this been for you and can we expect any more collaborations in the future?
Collaborating with other artists is always a great thing. Especially with Tinchy as he is an East London boy like me! It was an honor to do the official 2012 Olympic song.
Who is an artist you would love to collaborate with?
There's so many but I think right now I would love to collaborate with Jack Harlow. I think his debut album is incredible.
How do you channel your creativity when making and writing music? What gets you inspired?
Real life personal experiences. I find it very hard to write about things I'm not going through.

Who are your musical inspirations?
Marvin Gaye for his tone, Amy for her rawness and vocal ability and Lauryn Hill for her honesty.
'Silly Love' accompanies the upcoming release of your new docuseries with MTV called 'Amy Winehouse & Me: Dionne's Story'. The film will take viewers on a deeply personal journey where you open up about your relationship with Amy for the first time. How has this journey been for you?
Very therapeutic. I went into this knowing that I wanted to get quite a lot off of my chest and walked away feeling so much lighter. And most importantly that I have shown the Amy that I loved and cared for so deeply.
What do you hope for audiences to take away after watching the docuseries?
I hope people get an insight into the Amy I knew and see that she was so much more than what was shown in the media. I also hope people talk. Talk to your friends, have therapy whoever it is but talk and express how you feel.
Lastly, we would love to thank you for taking the time to speak to us. Is there anything else you would like to share with our readers?
It has been a pleasure chatting with you. I hope everyone loves this track as much as I do. There's more music coming this year so follow me on socials @dionneoffical to keep updated.

Listen to 'Silly Love' on all platforms including Itunes, Apple Music, and Spotify now
Amy Winehouse & Me: Dionne's Story is available to watch on July 23 on MTV and Paramount+
Check out Dionne on Instagram, Twitter, Facebook and Youtube