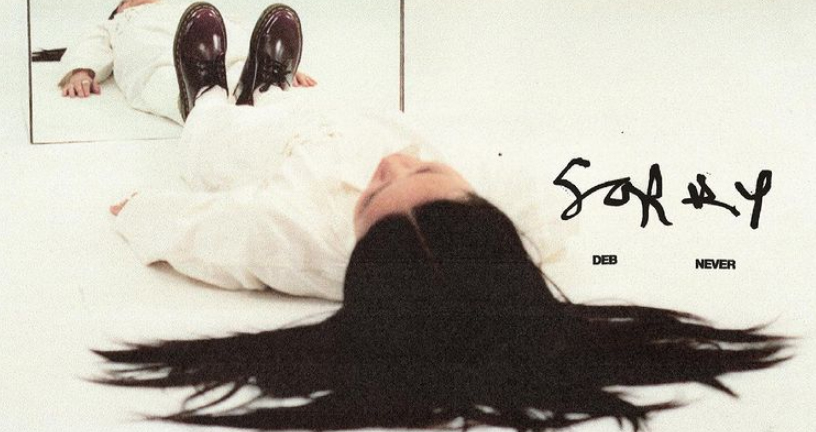 Deb Never Releases Her New Single Sorry
Join the singer as she analyzes a break-up.
LA-based singer/songwriter Deb Never has released her latest single Sorry, an acute contemplation on a previous relationship.
Despite being fairly new within music, Never has made her presence known. Featuring on Brockhampton's No Halo in 2019, and working with artists like Lava La Rue, Slowthai and Dominic Fike.
Her debut EP House on Wheels was released in 2019 and solidified her as an upcoming artist. She has worked with producer Kenny Beats on her single Stone Cold and many other producers.
Sorry is Never's second release of 2021. Back in January she released the single Someone Else, a melodic track longing for an ex-partner to not find another lover.
Never's musicality is borderline lo-fi emo. The tentative emotion felt in the lyrics forms an instant connection between listener and artist.
These feelings are only exemplified on Sorry, a track portraying Never's reflection on a past relationship. A listener accompanies Never through the familiar process of analyzing and overcoming a break-up.
Synth ticking makes up the beat. Relaxed and soft to carry the verbalization of Never's thought process.
Sorry's video has a darkened hue with a minor grain added. The daydream connotation deepens the exasperating movement of Never's reflections.
Deb Never has not announced the release of any further projects. But with two singles being released in close succession, there is sure to be more Deb Never coming soon.