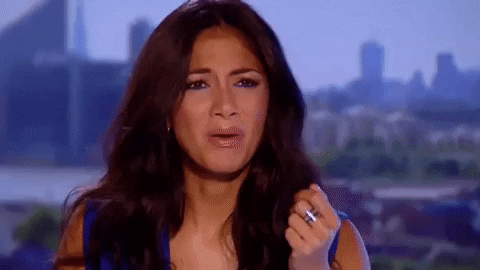 What is Core Core?
The poignant new TikTok trend explained.
Gen Z is learning to let their feelings out. This new wave of TikToks compile a seemingly random strain of videos, but capture the complex feelings of a generation. Tackling topics of loneliness, womanhood, and anxiety, these videos both offer catharsis and relatability.
In the midst of endless scrolling, it may be rare to find a video as vulnerable as "CoreCore." While the hashtags #corecore and #nichetok may look like word jumble at first, the ironic moniker pokes fun at aesthetic "core" trends and Gen Z's need to romanticize. These videos, however, are not mocking, but relatable to their audience likely experiencing similar emotions.
Pulling from all sources, CoreCore curates select videos and images to deliver an emotional experience. The trend uses film, music videos, poetry, and other TikToks videos to capture feelings of ennui and lostness.
CoreCore is a change of pace for users of the platform. Many TikToks race to get the point across, desperate to immediately catch the viewer's attention. CoreCore offers no quick conclusions, no flashy hook, but instead, demands your full time. Viewers must watch the full video to truly understand the complex, emotional premise.
Constantly shown contradicting perspectives and ideas, social media rarely gives its users time to process and reflect. CoreCore is often very critical about social media and its addictiveness, making TikTok the ironically perfect platform to host these videos. These videos are carefully considered and meant to evoke specific emotions, acting more like works of art than social media posts.
As TikTok and social media play an increasing role in our daily routine, CoreCore offers Gen Z'ers comfort in our dizzying digital world.