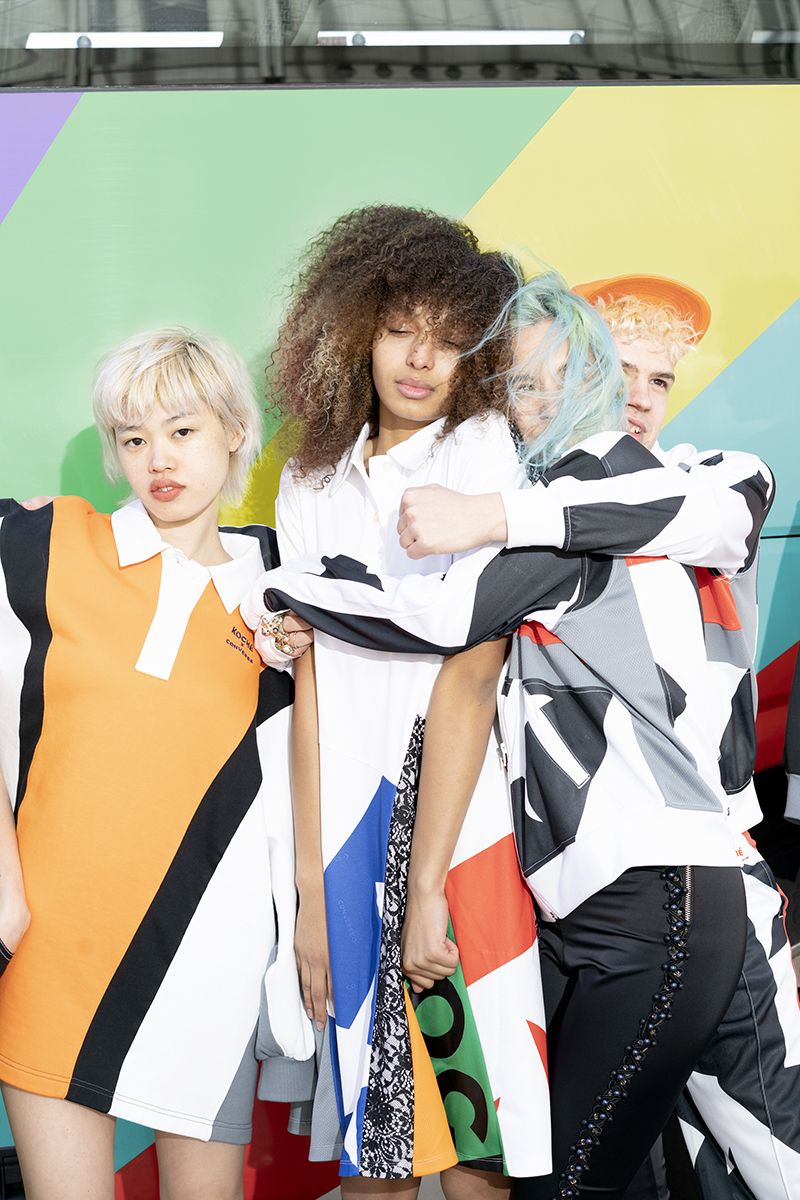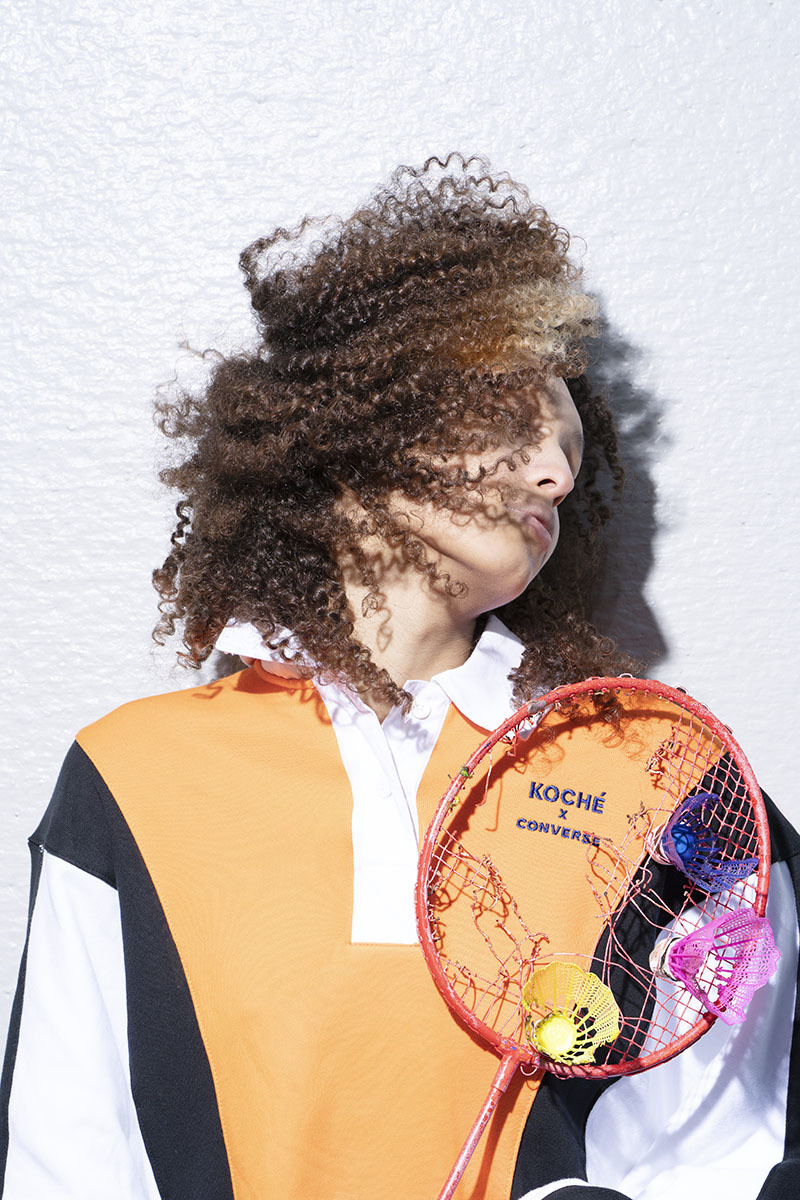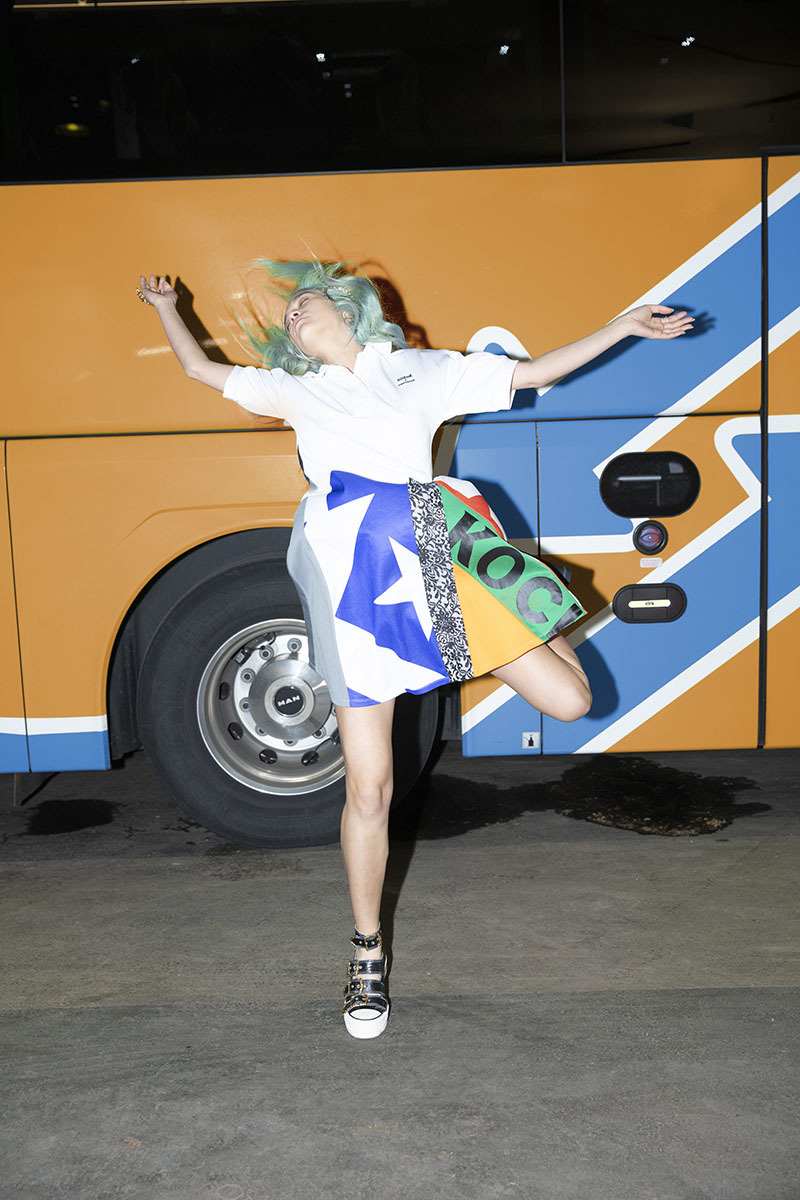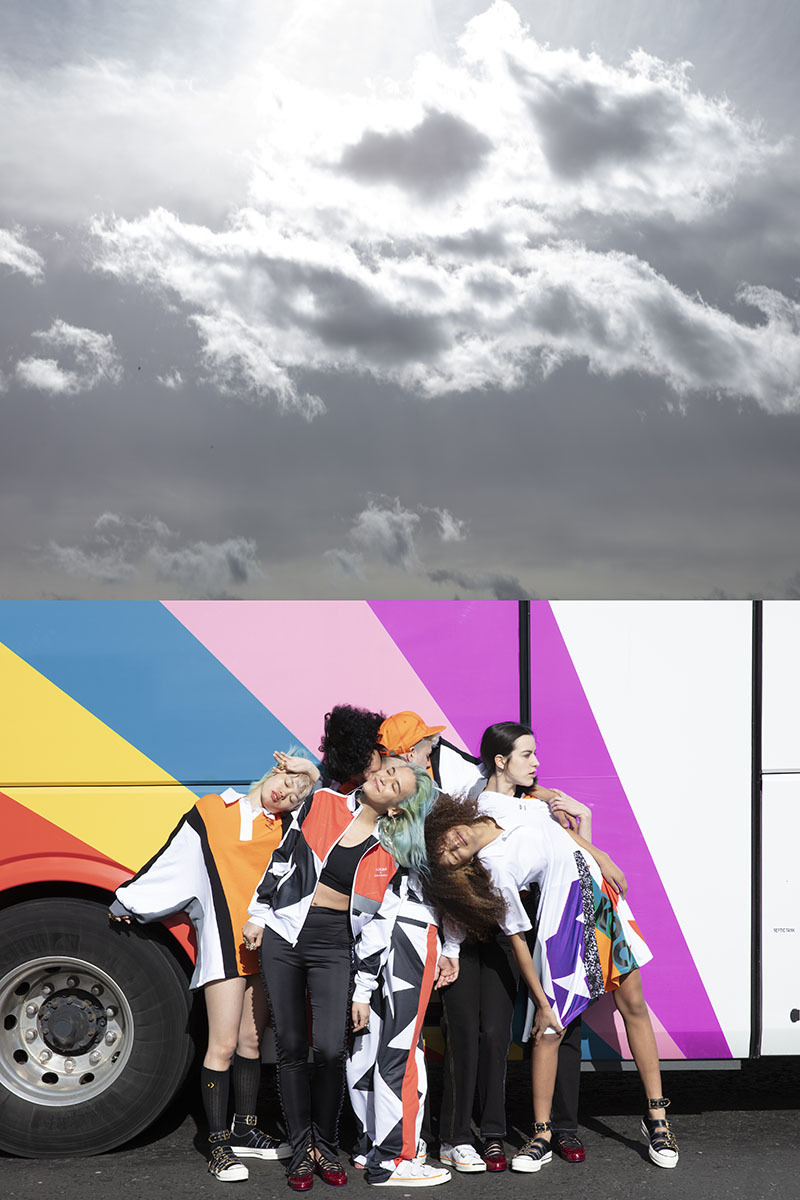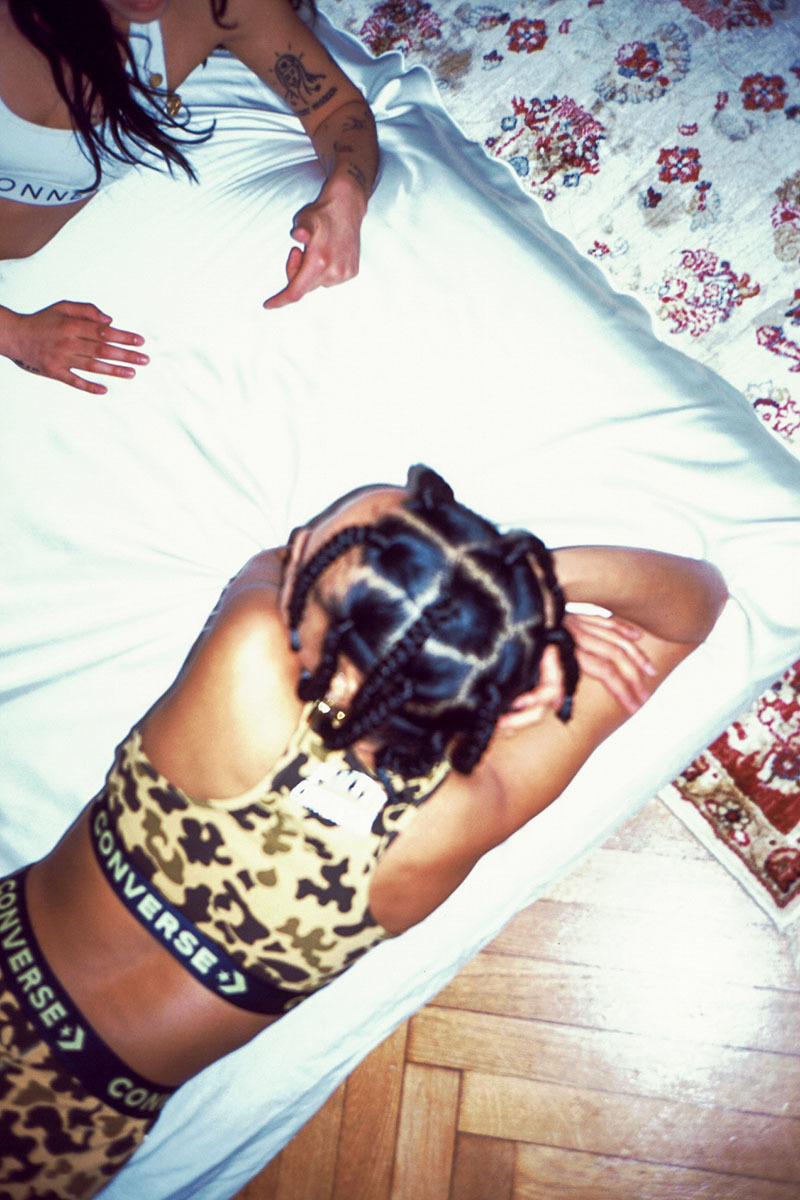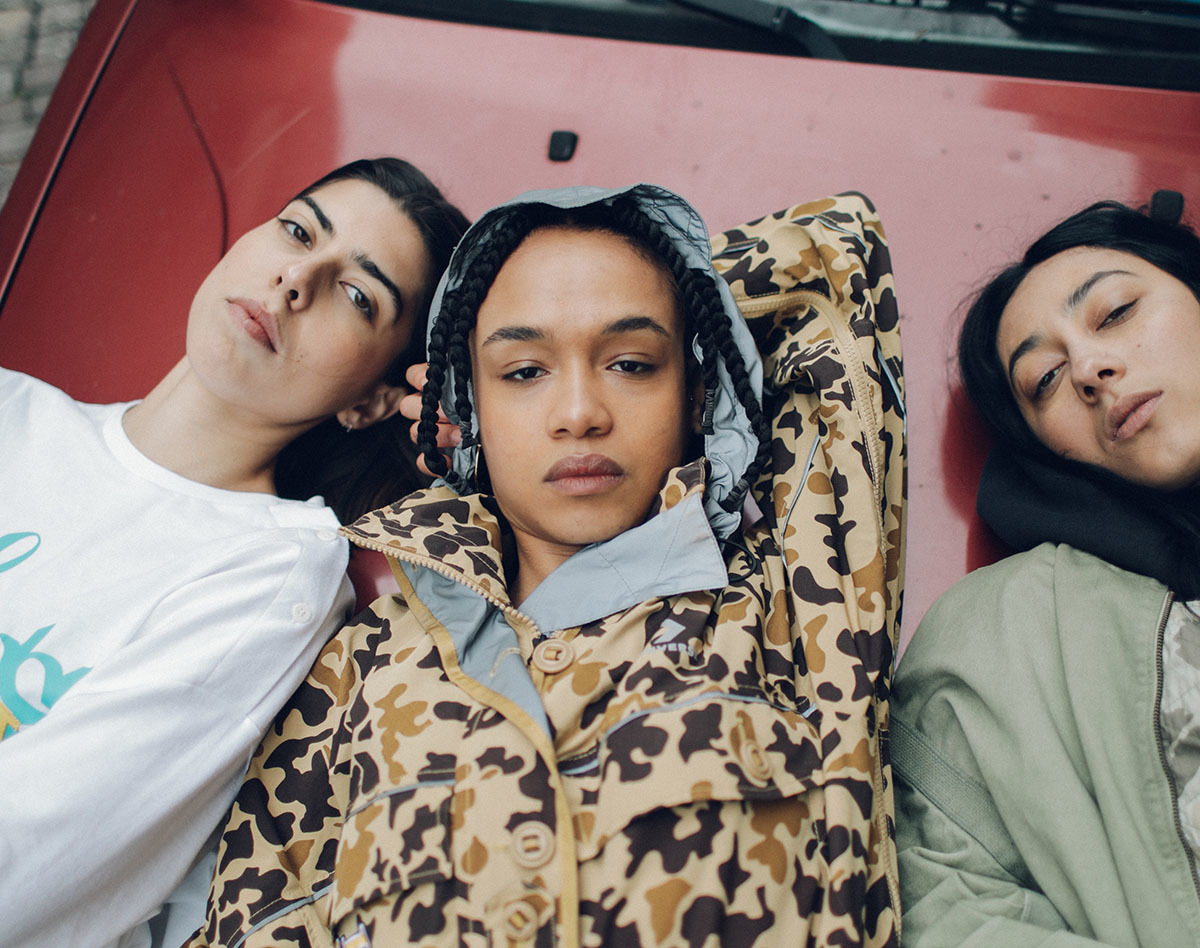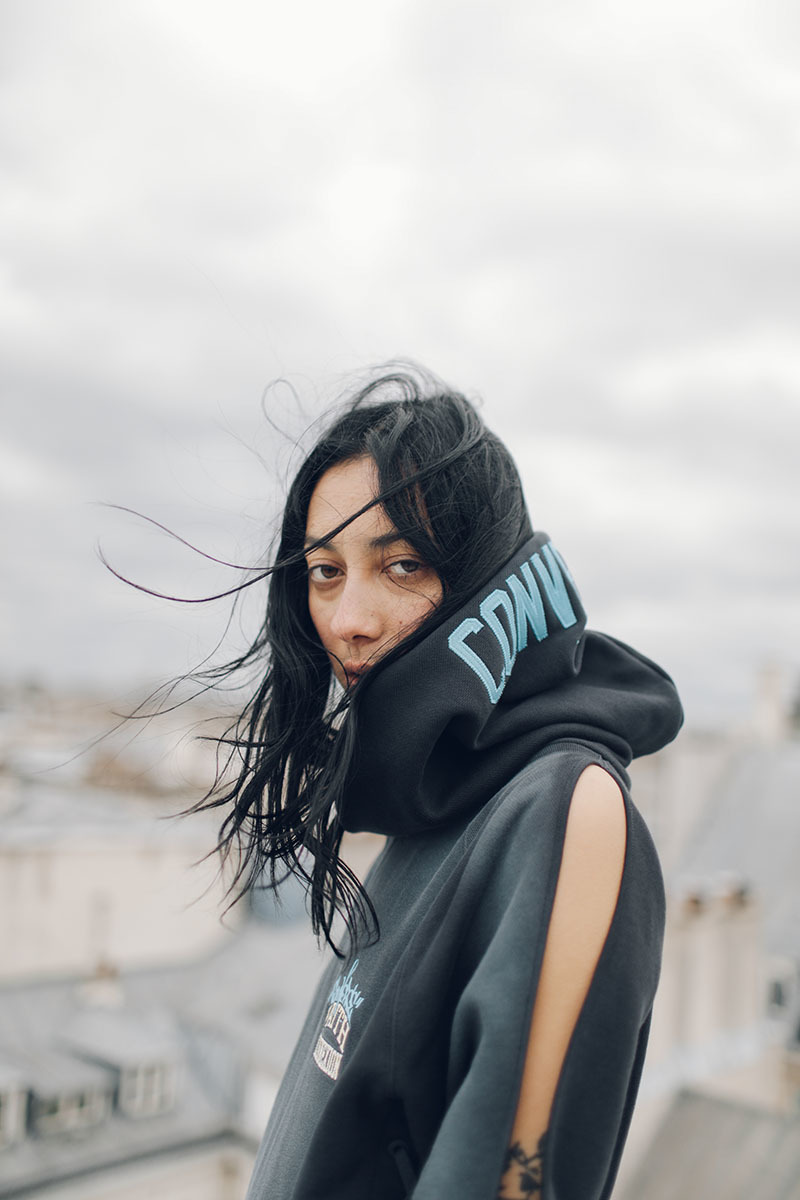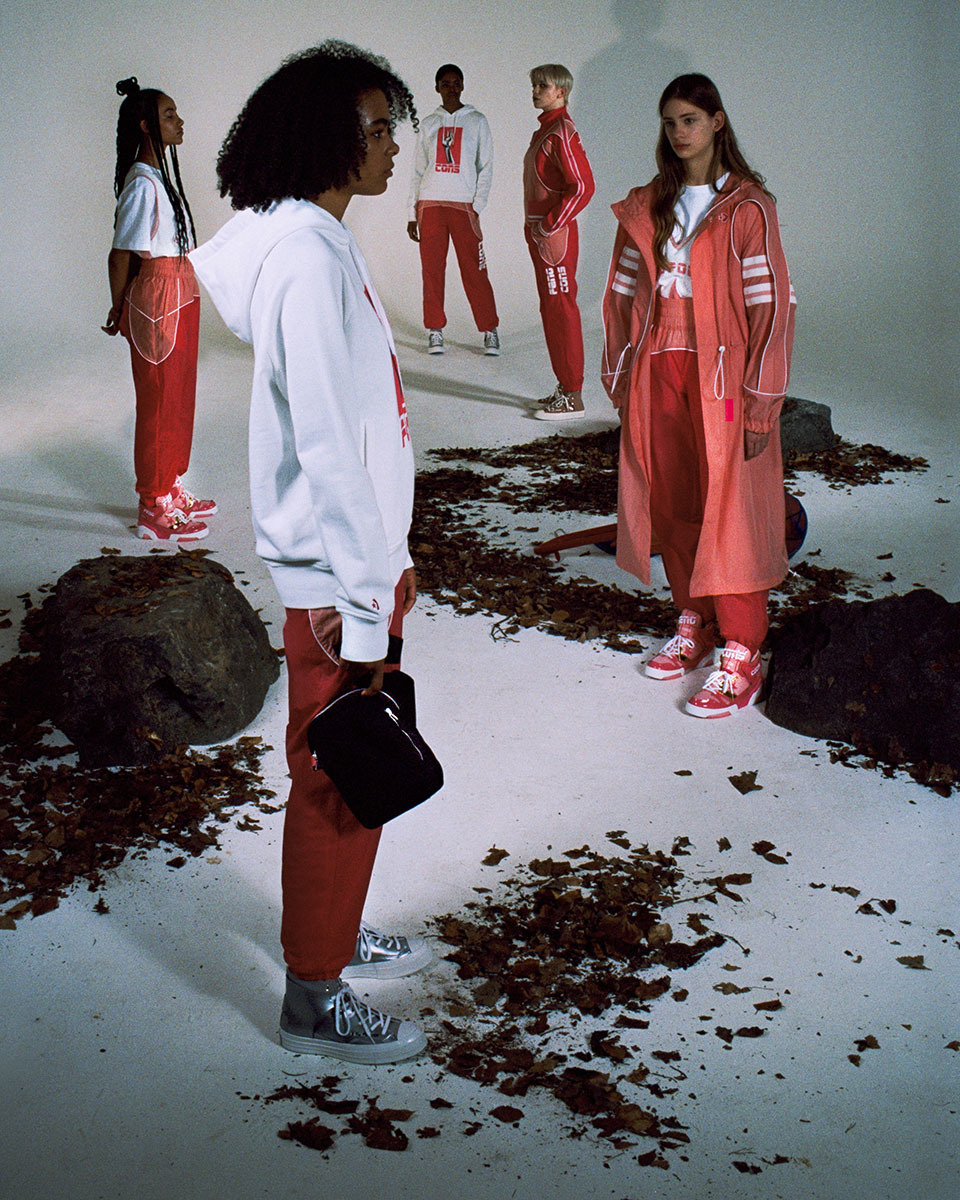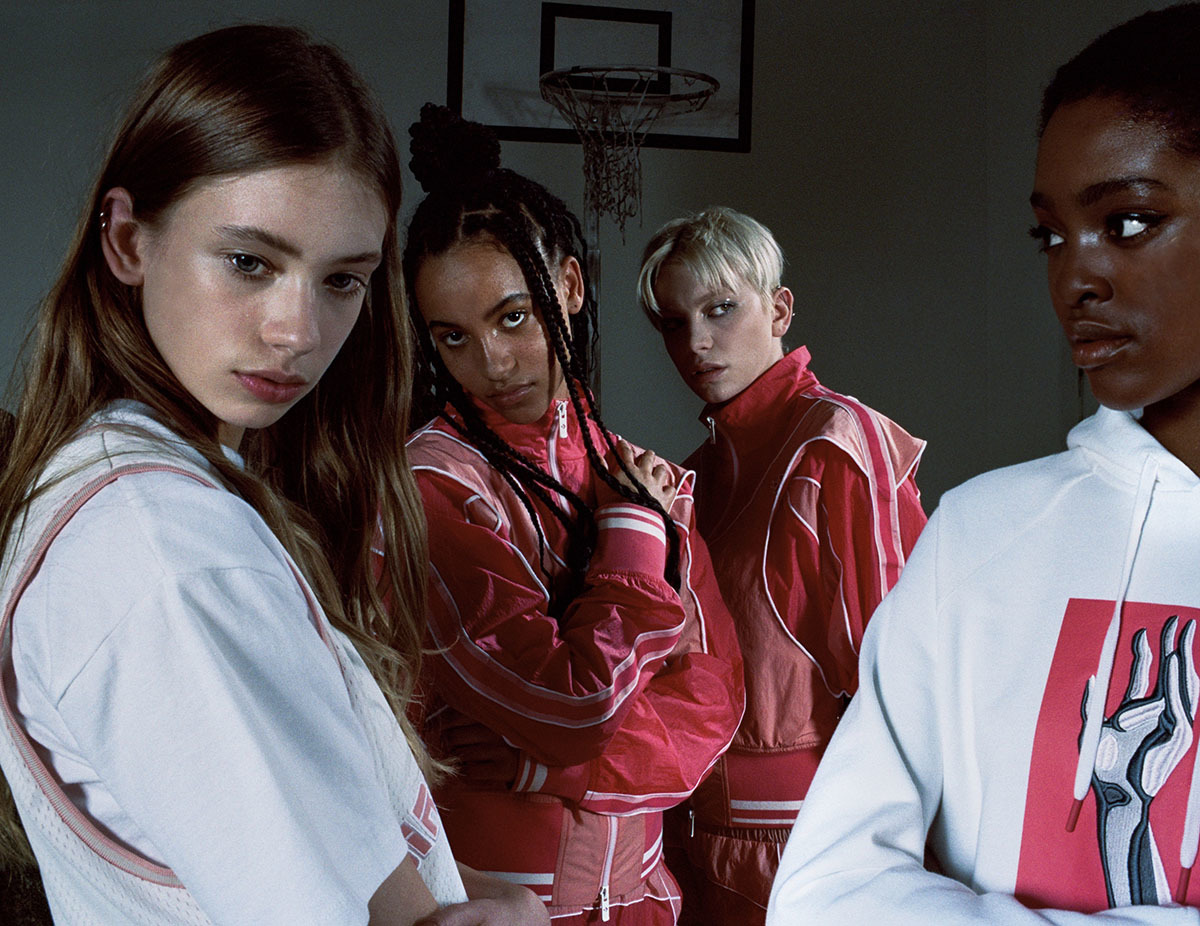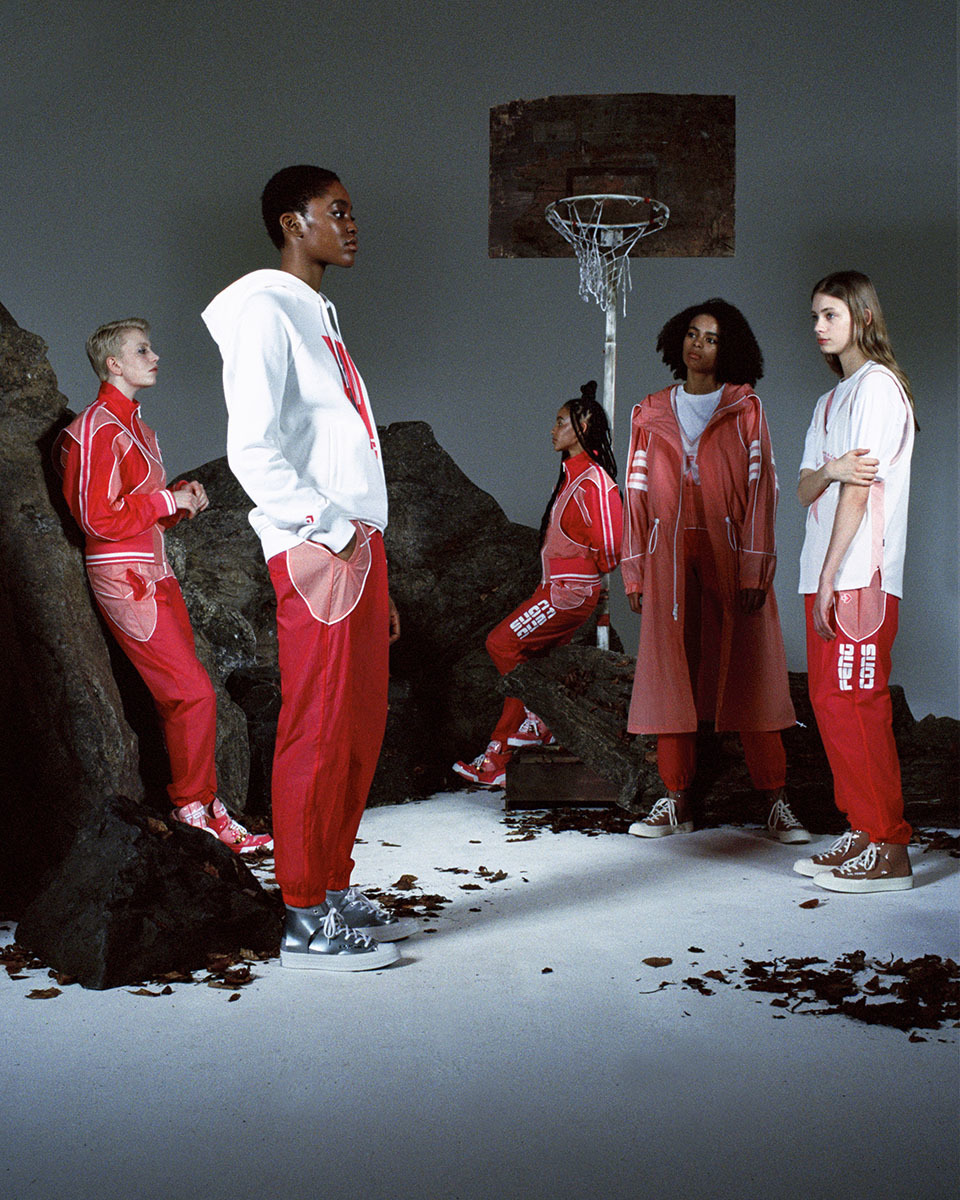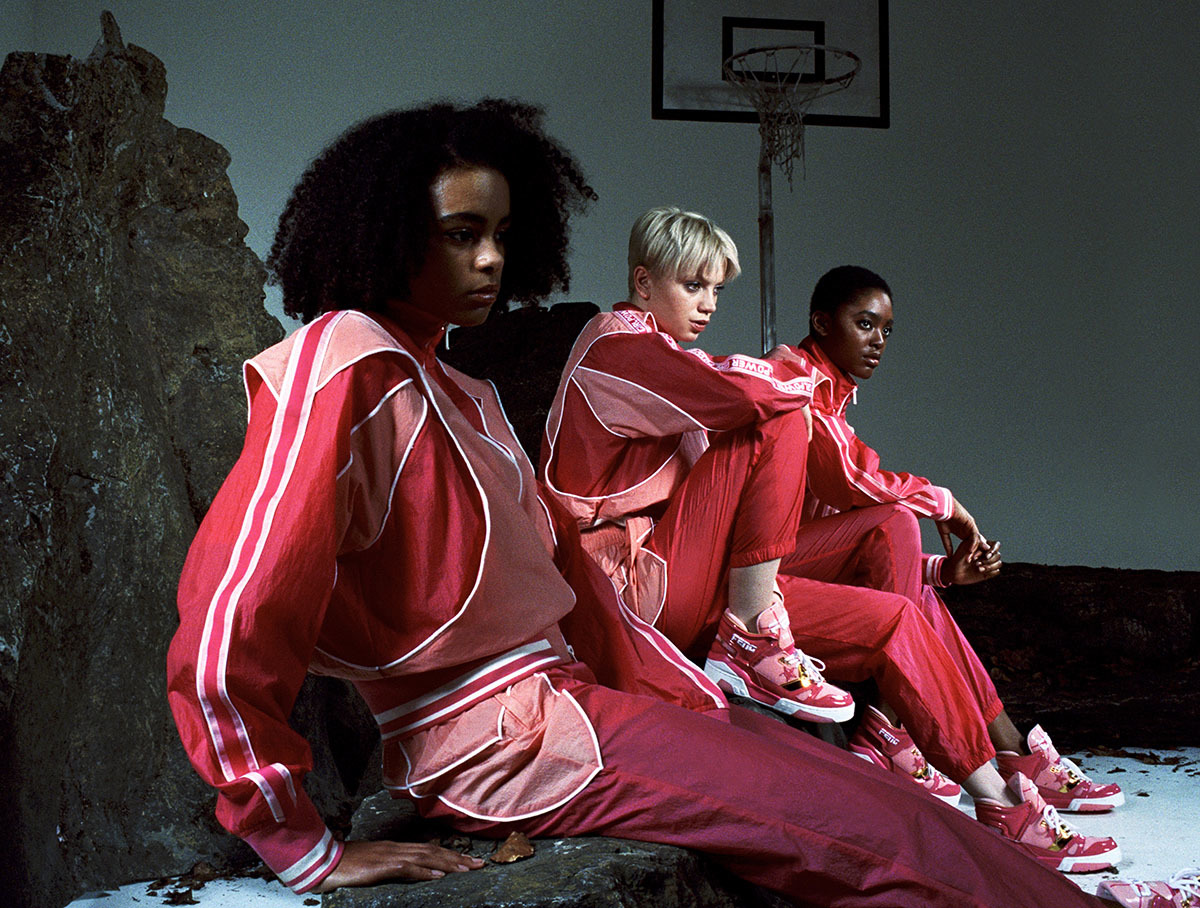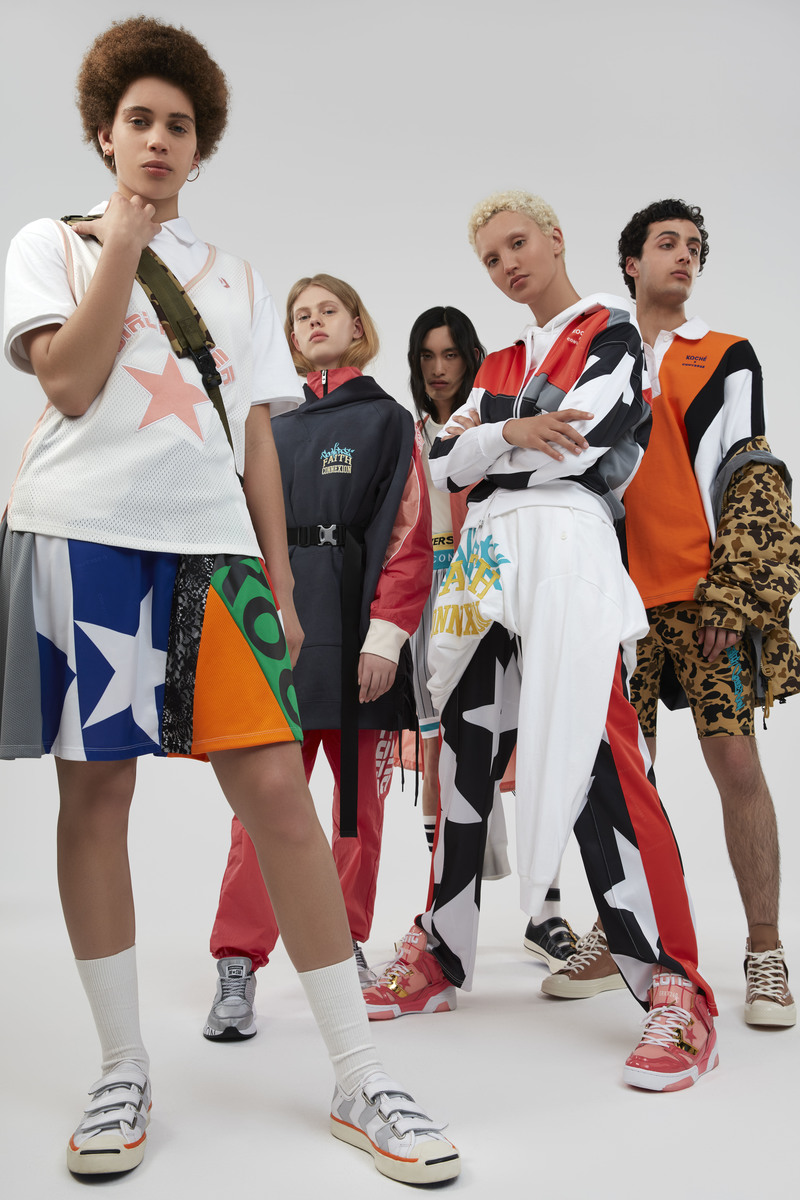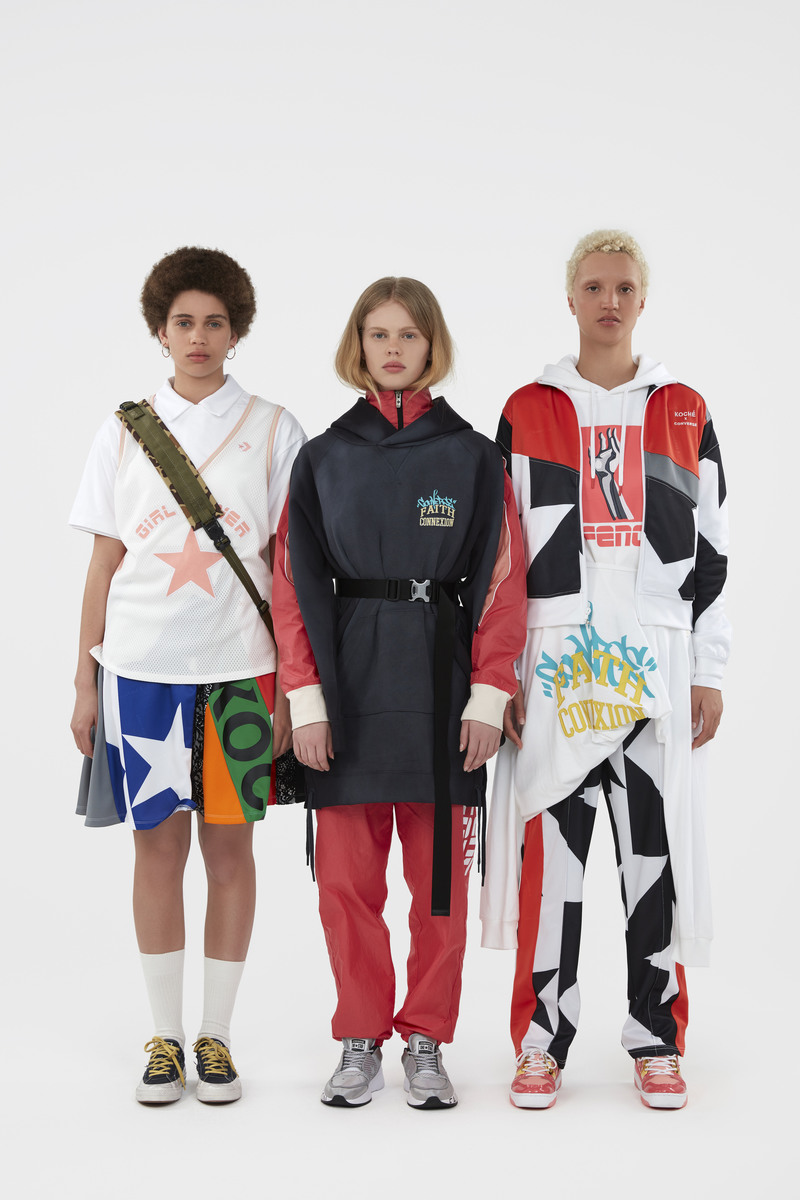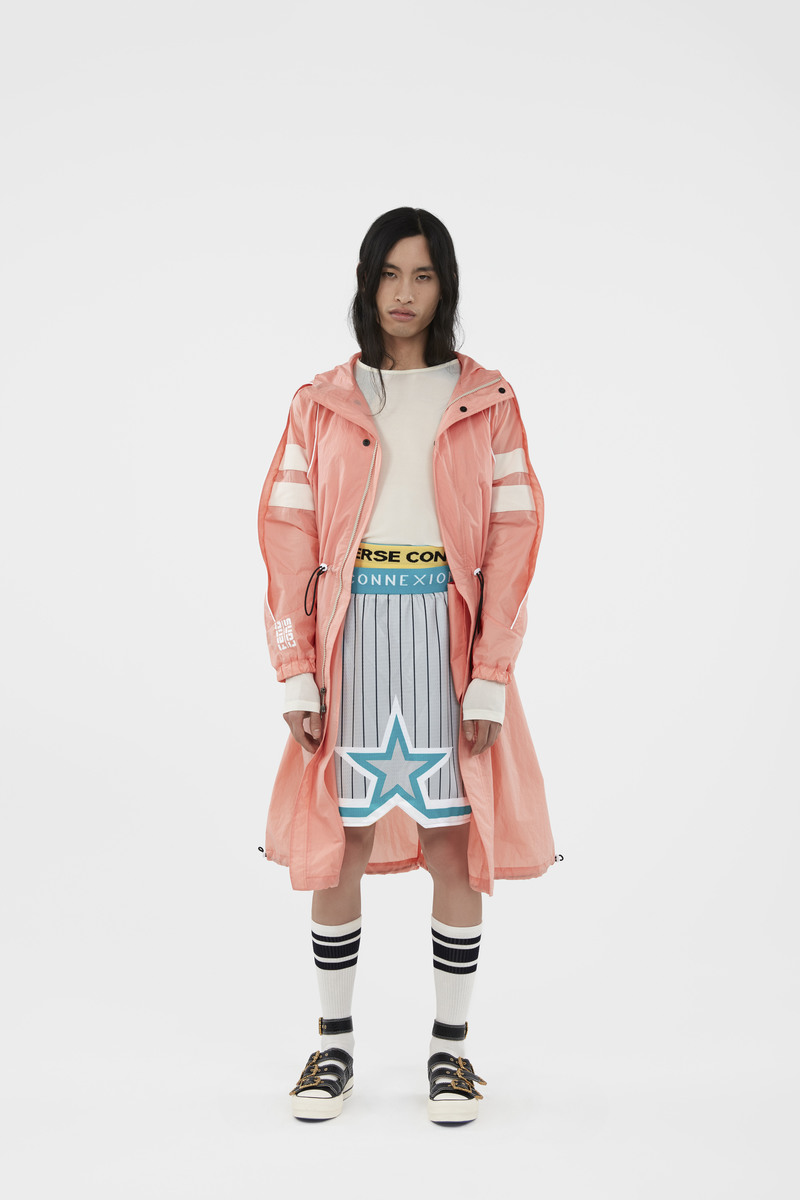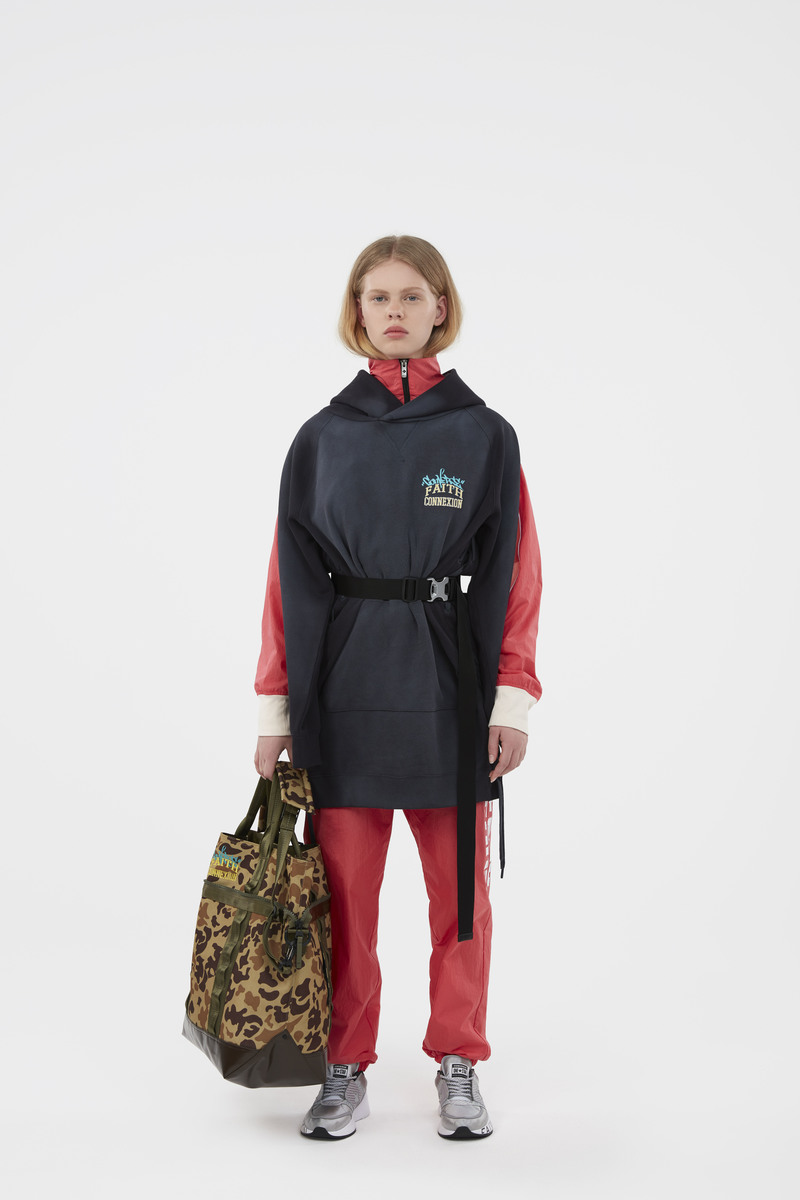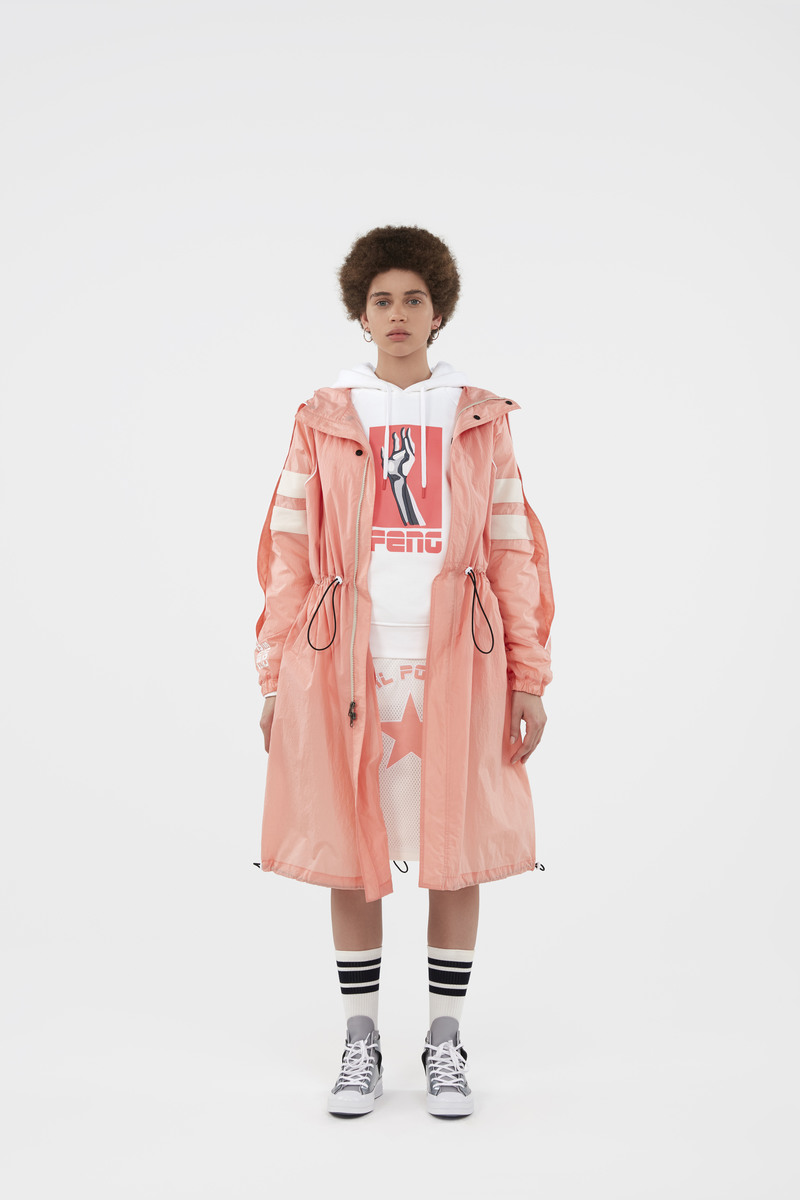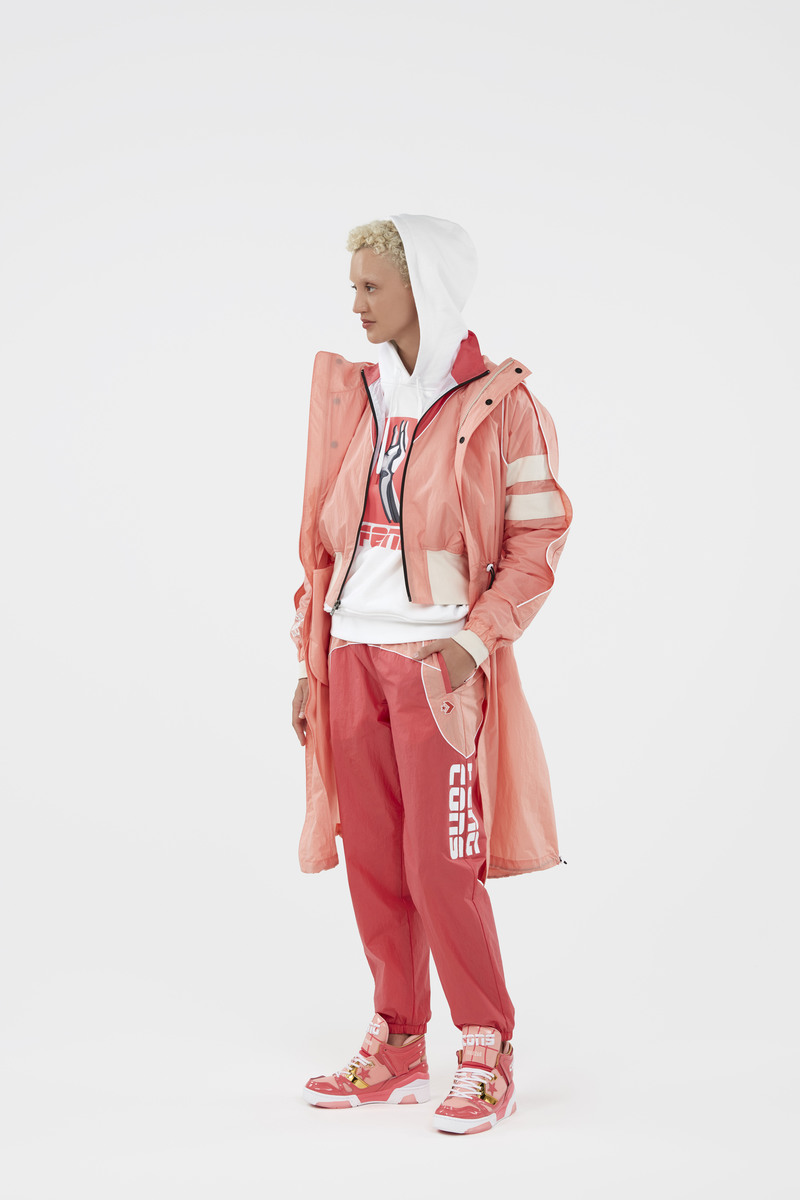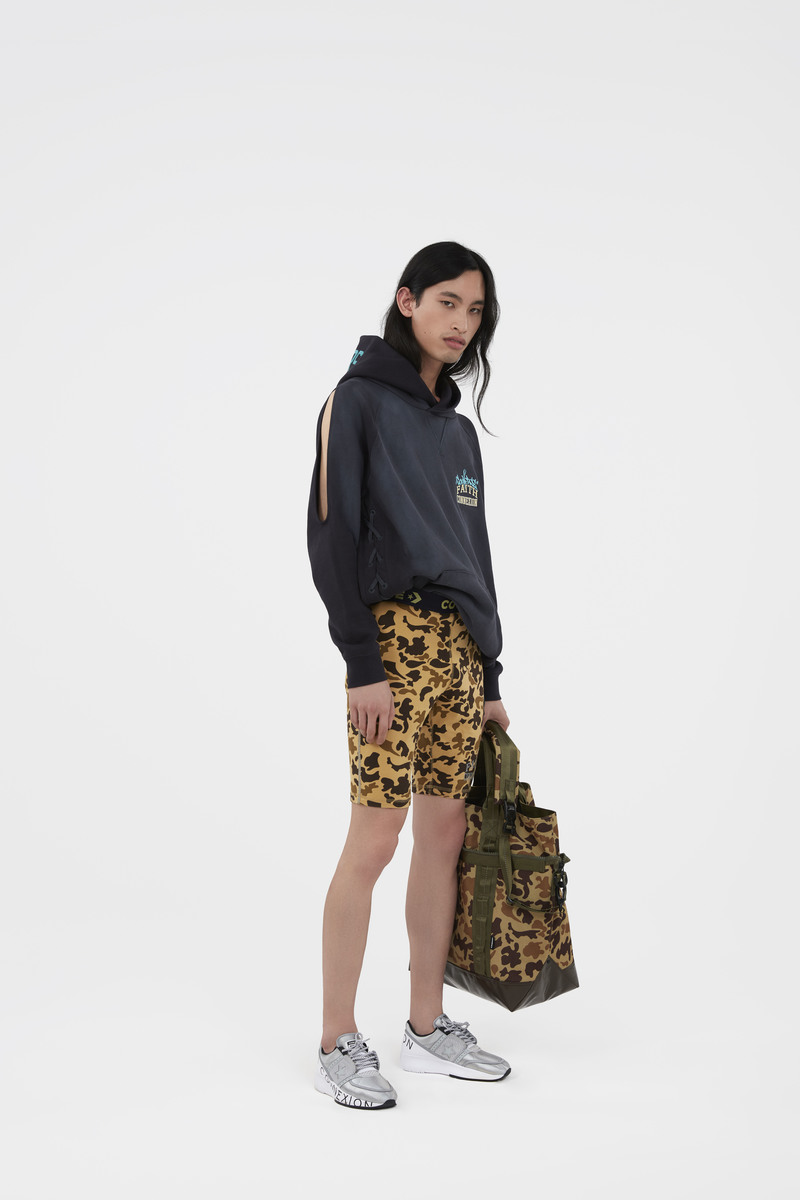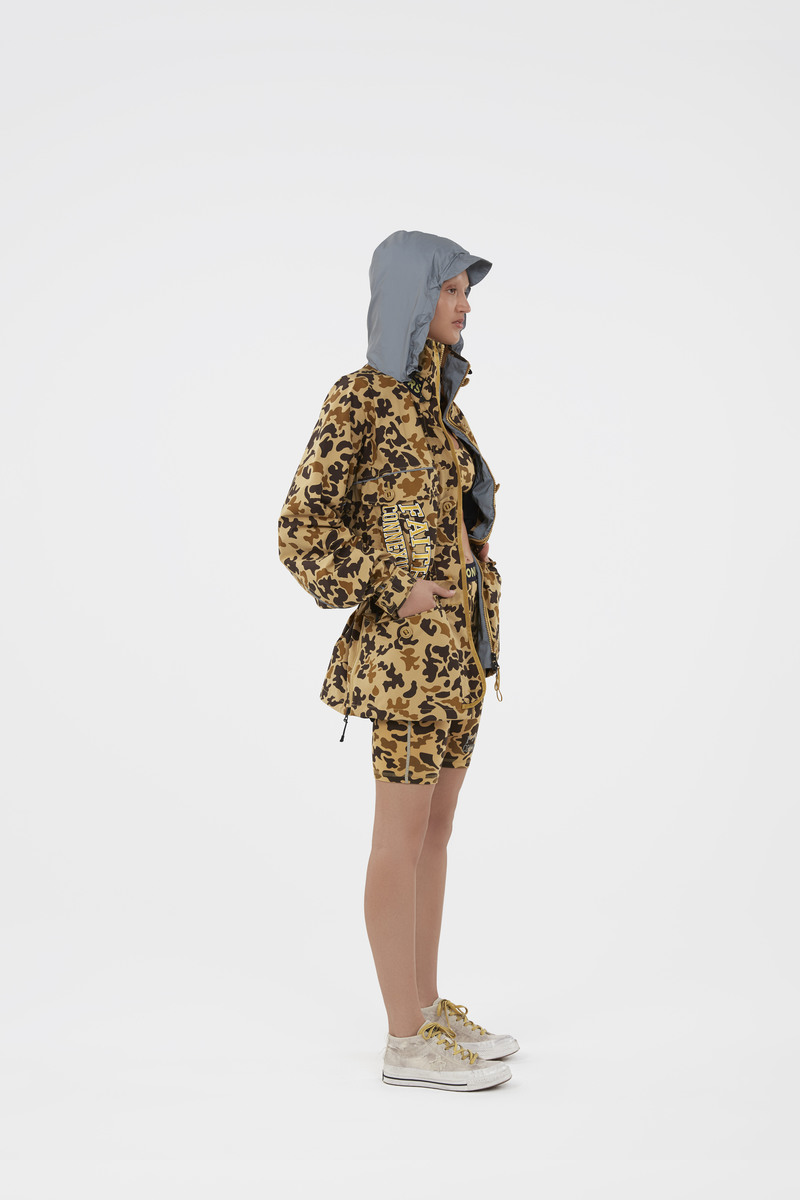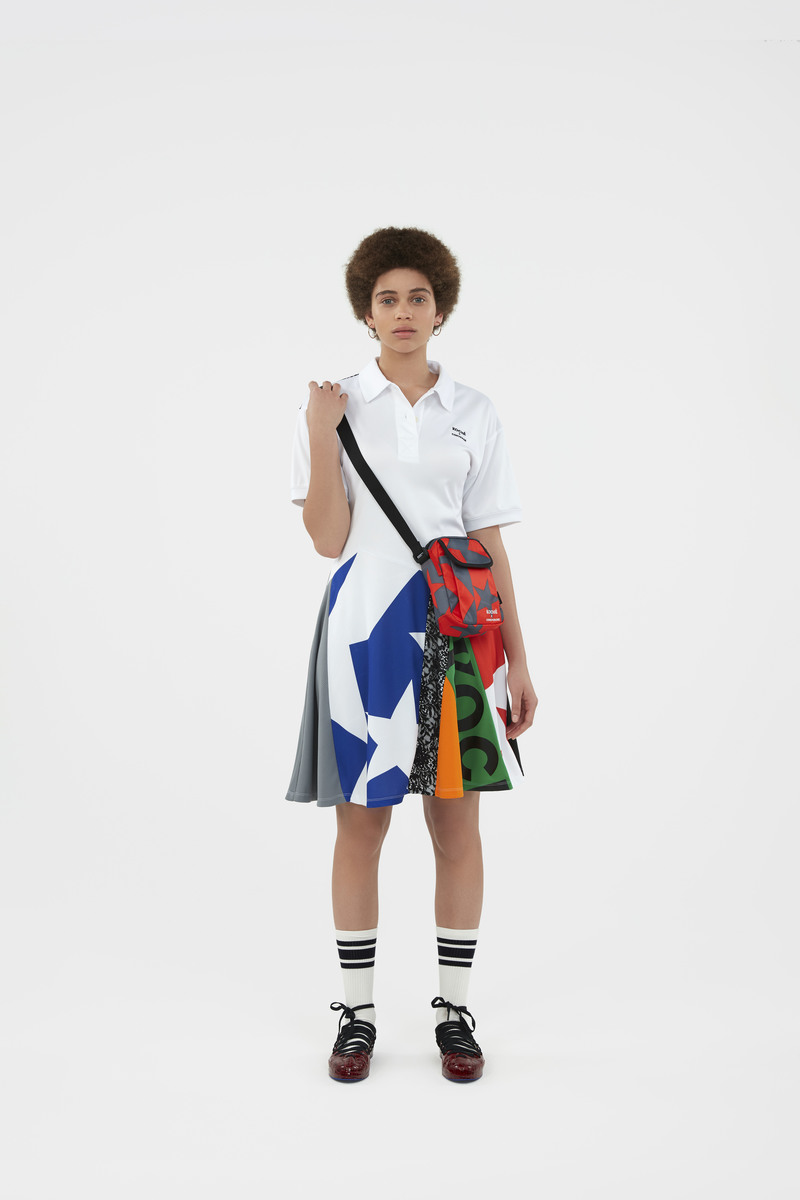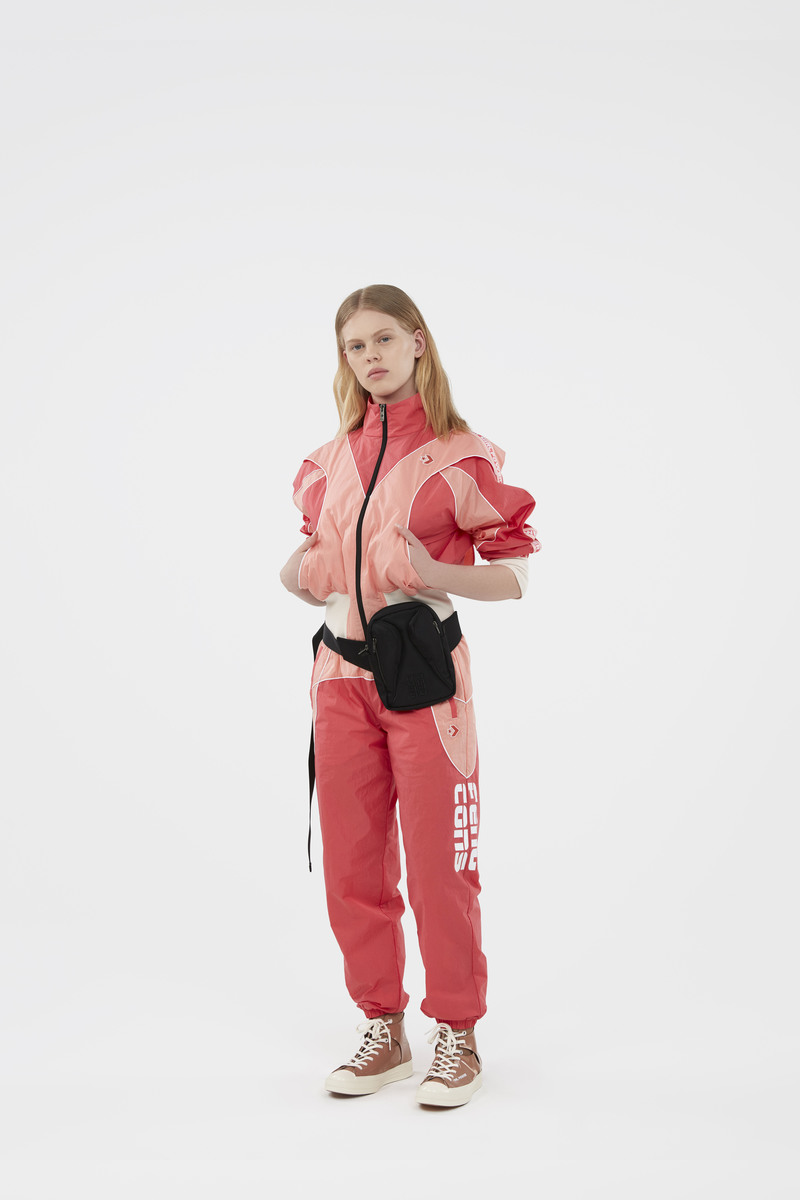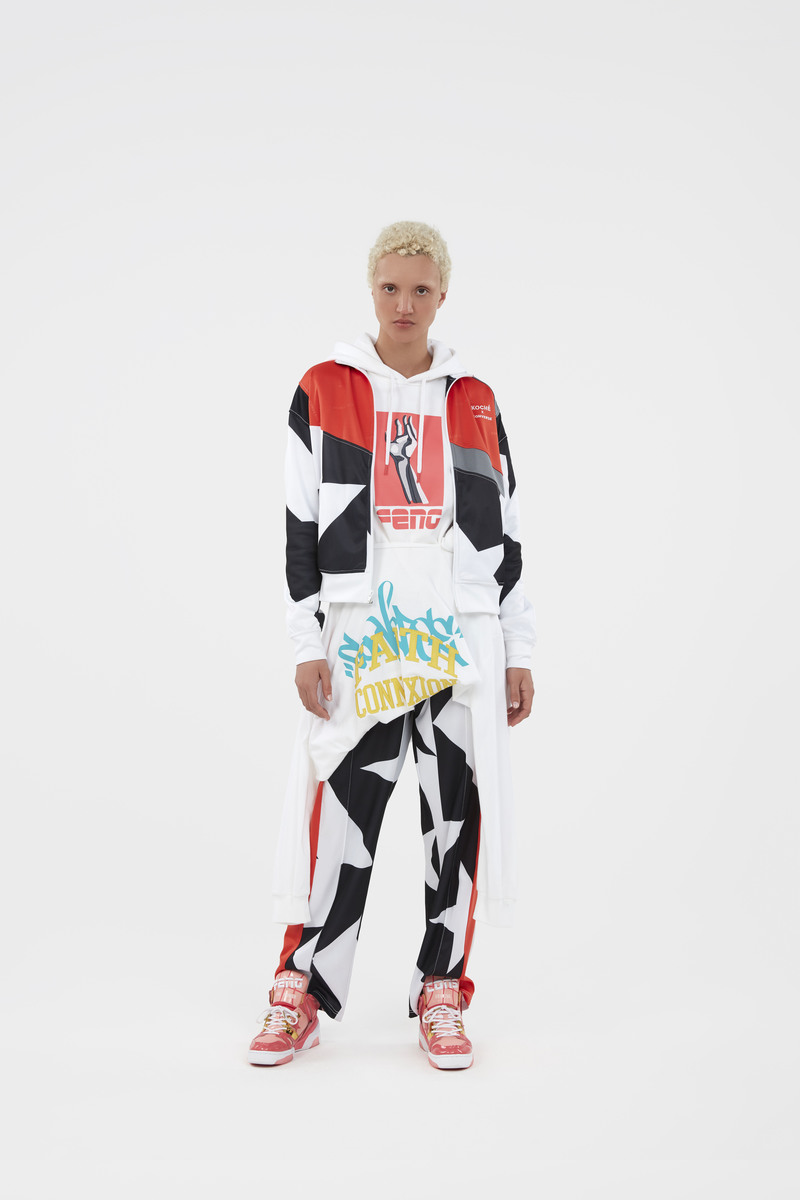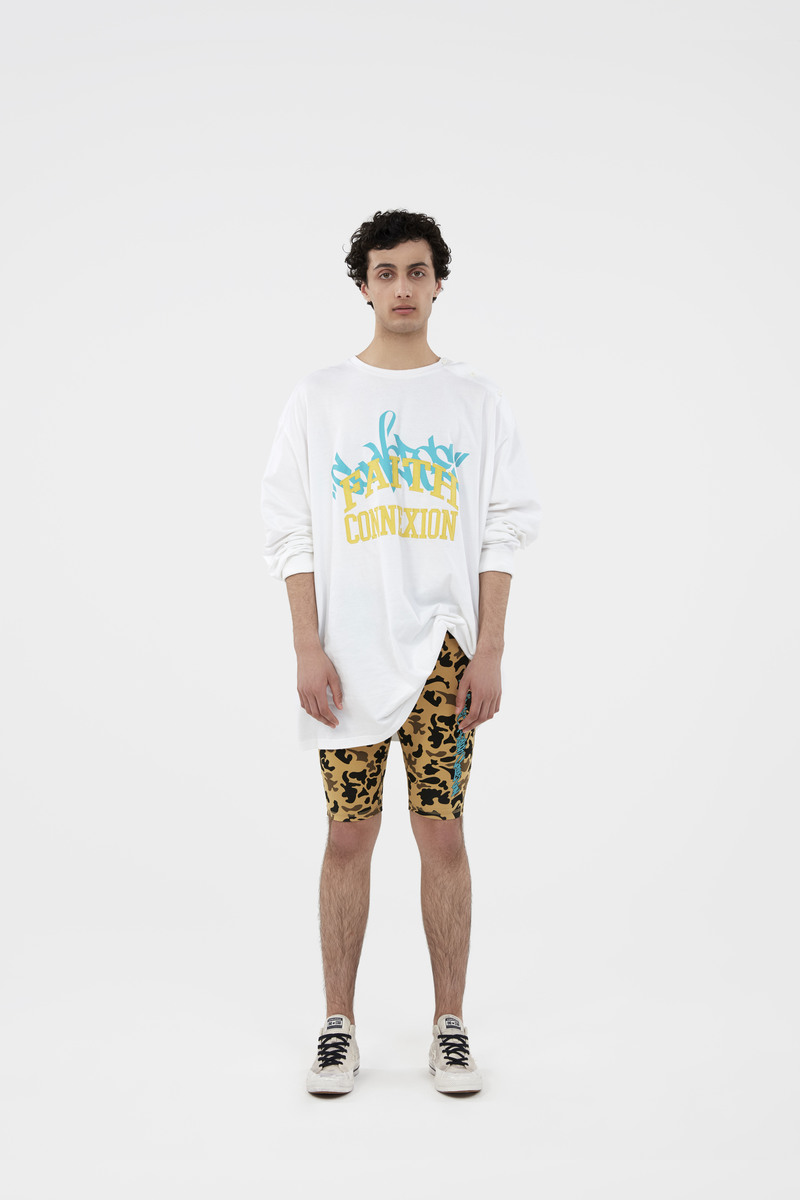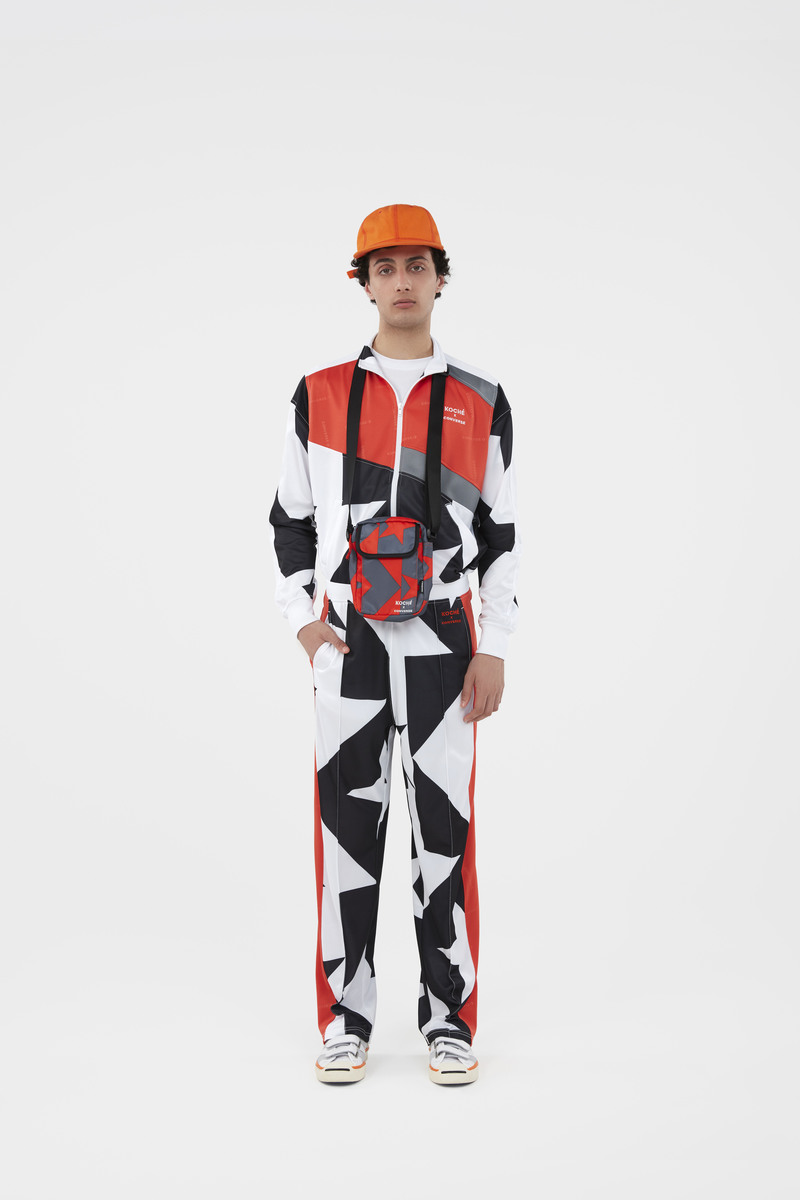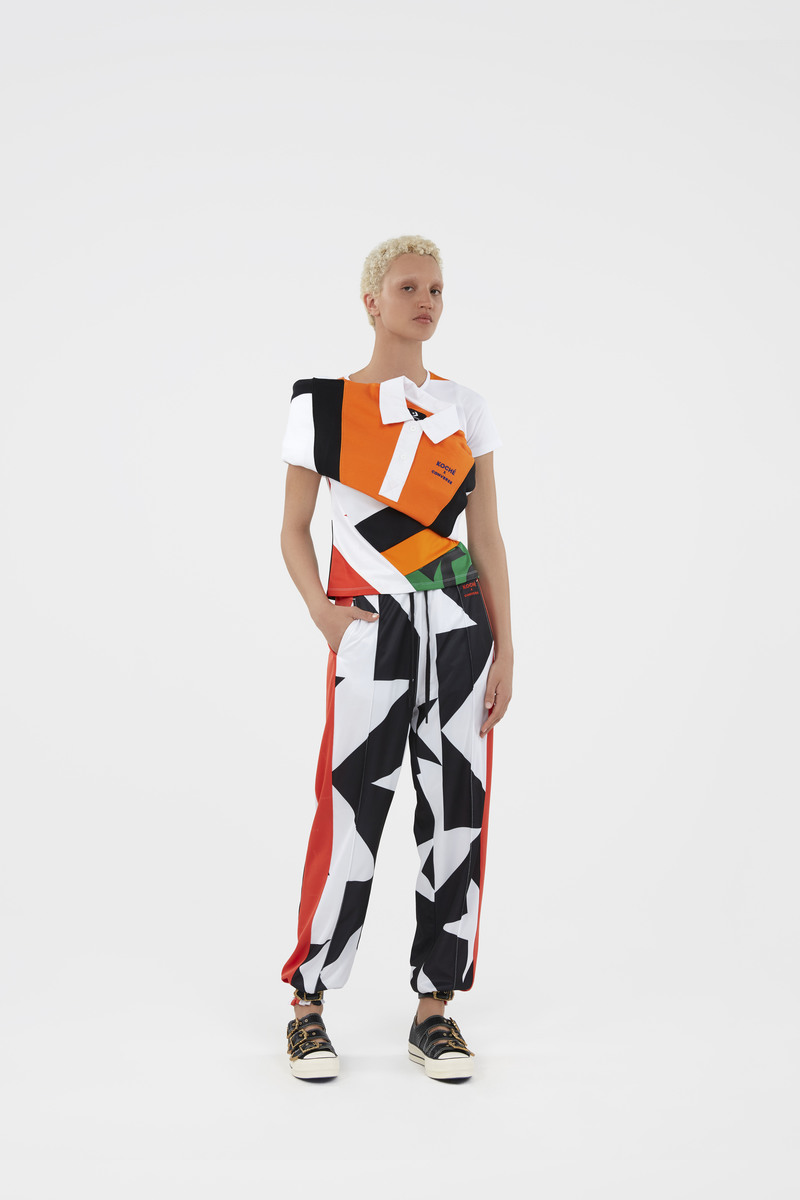 CONVERSE By Koché X Feng Chen Wang X Faith Connexion Is The Brand's Biggest Clothing Collab So Far
Reinterpreting classic silhouettes and an iconic brand.
Converse styles are defined by their very purpose as well as the way they are received, accepted and transformed by (youth) culture. It is this spirit that makes the Chuck Taylor All Star — the original basketball sneaker that has become a true cultural icon — a classic. The same idea is also evident in silhouettes like the One Star, which was developed as a basketball shoe and by streetwear and skate scene and created itself a cultural legacy around anti-conformity, and the Converse ERX, a brave sneaker worn by Detroit's doubles title-winning basketball team and also the feet of rock stars and skate legends alike.
In this spirit, Converse's new Collab concept emerged: bringing together three innovative and aspiring designers to reinvent Converse with two key points inherent in their DNA: sport and purpose. Koché, Feng Chen Wang and Faith Connexion each approached the project through their individual perspective and design competencies and worked independently, but in a common approach.
The result is a comprehensive collection of women's apparel, footwear, and accessories that clearly embodies the spirit of Converse, expressing itself in the creativity of Koché, Faith Connexion, and Feng Chen Wang.
During the design process, the focus was on the woman — a guideline the Designers were offered — a variety of possibilities for new approaches and perspectives and deliberately kept flowing and freely interpretable.
Based on two Converse footwear silhouettes, both classic and with a new style at the same time, Feng Cheng Wang, Koché and Faith Connexion designed a complete collection of clothing and accessories around the deep basketball (Chuck Taylor, ERX), Court (Jack Purcell and the new Converse Mary Rina) and Utility (One Star and the new Mashup Sneaker Run Star) all rooted in Converse.
The collection is Converse's largest clothing collab so far. She introduces new styles and cuts to play at the front of the women's street style. While Converse continues to break the boundaries of its own design language and promote the global creative scene and the stories of the fire Through sports, music, fashion, and art, the collection also serves as an insight into the identity of jewelry brands and designers as well as ideas of the future.
Converse by Koché x Feng Chen Wang x Faith Connexion is available now online and at select retailers.
Next up, Step Into Spring In Converse's Latest One Star Sneakers