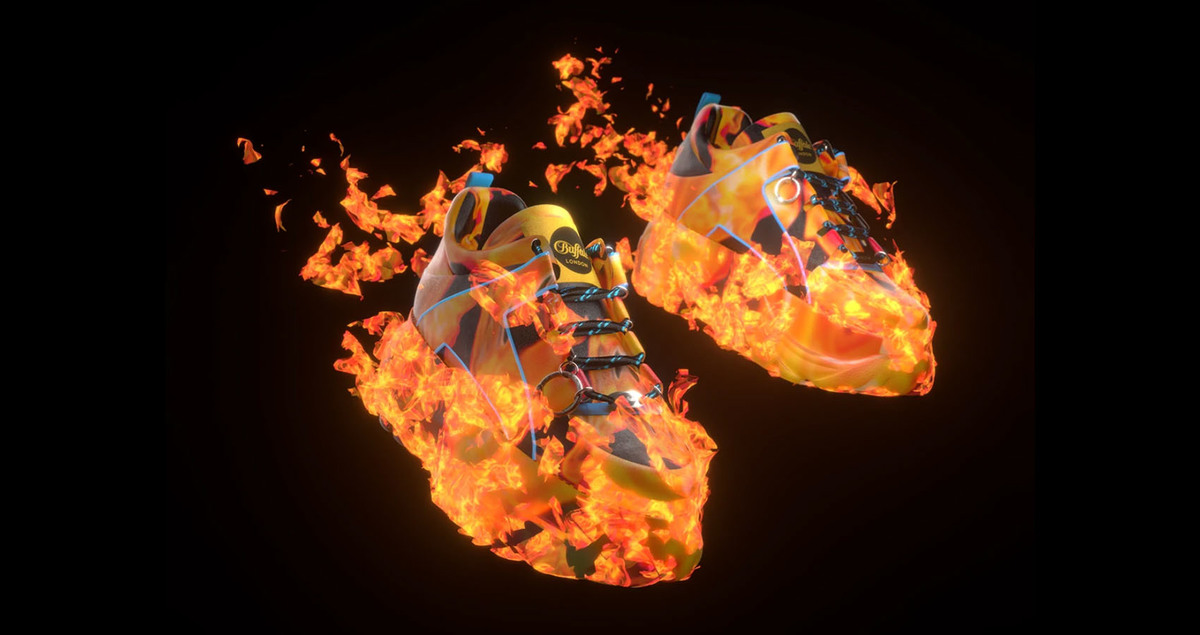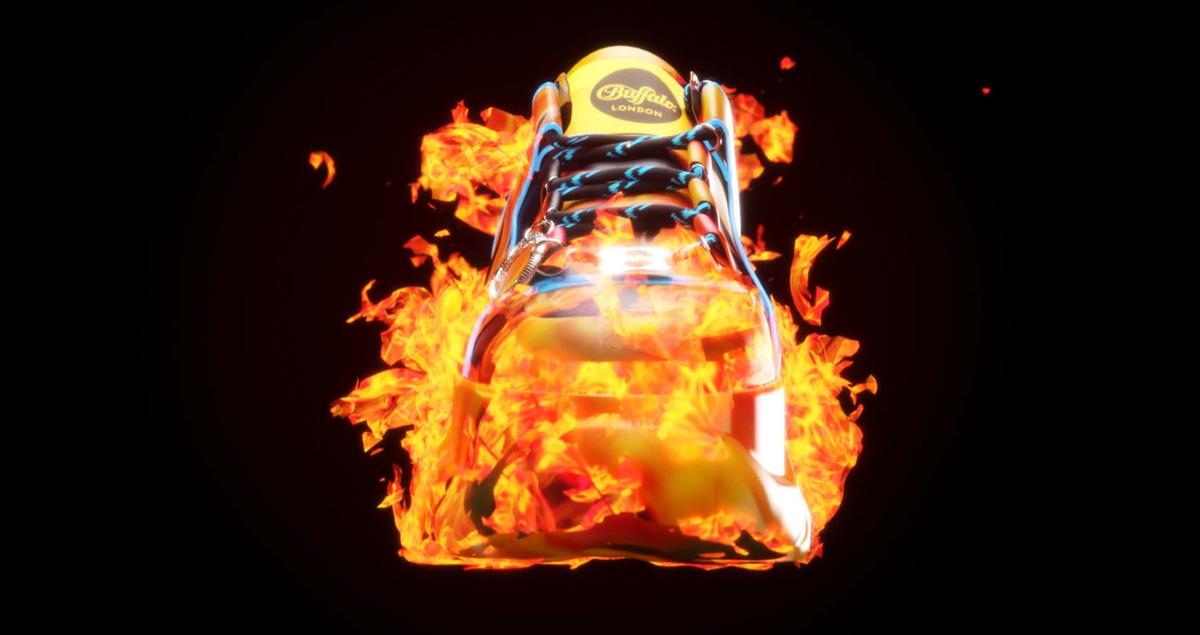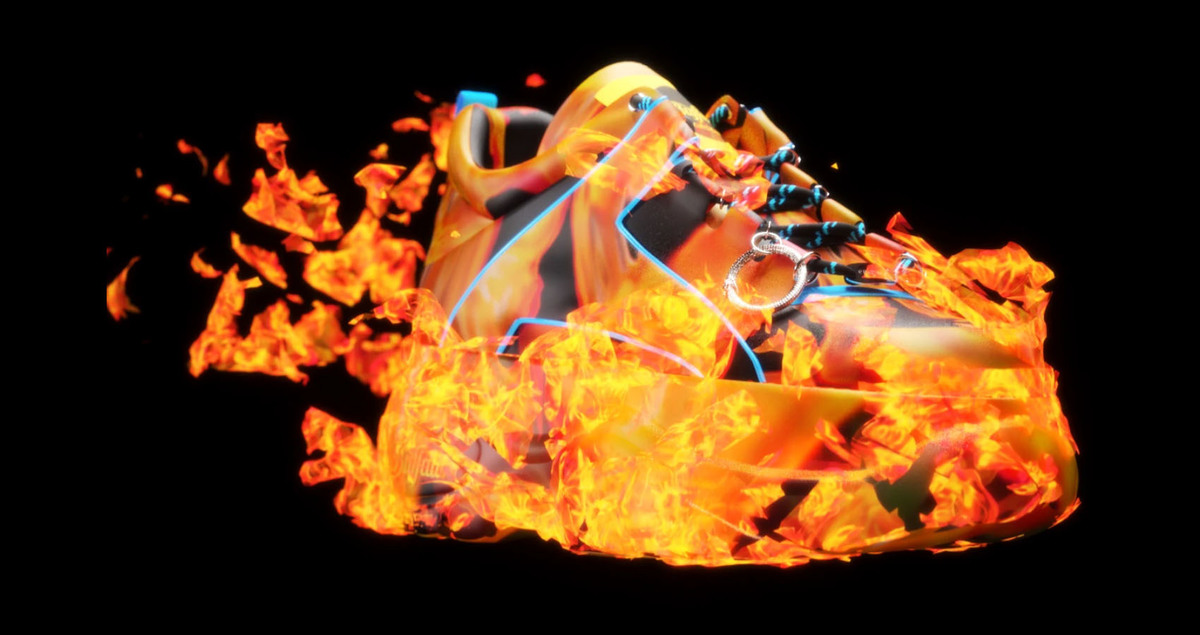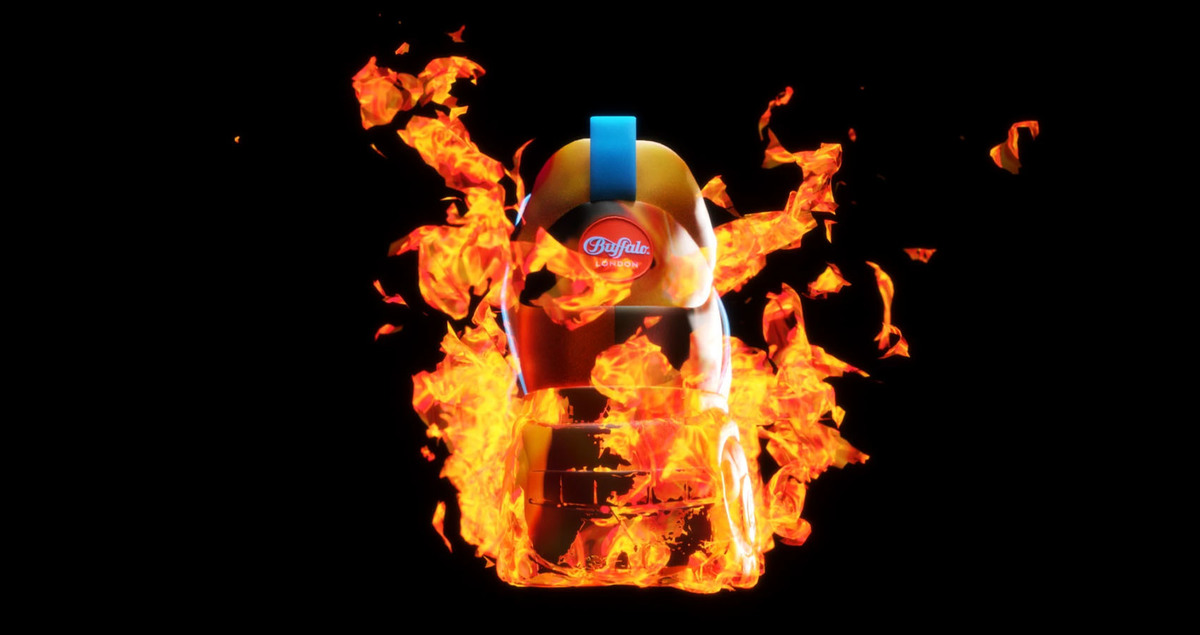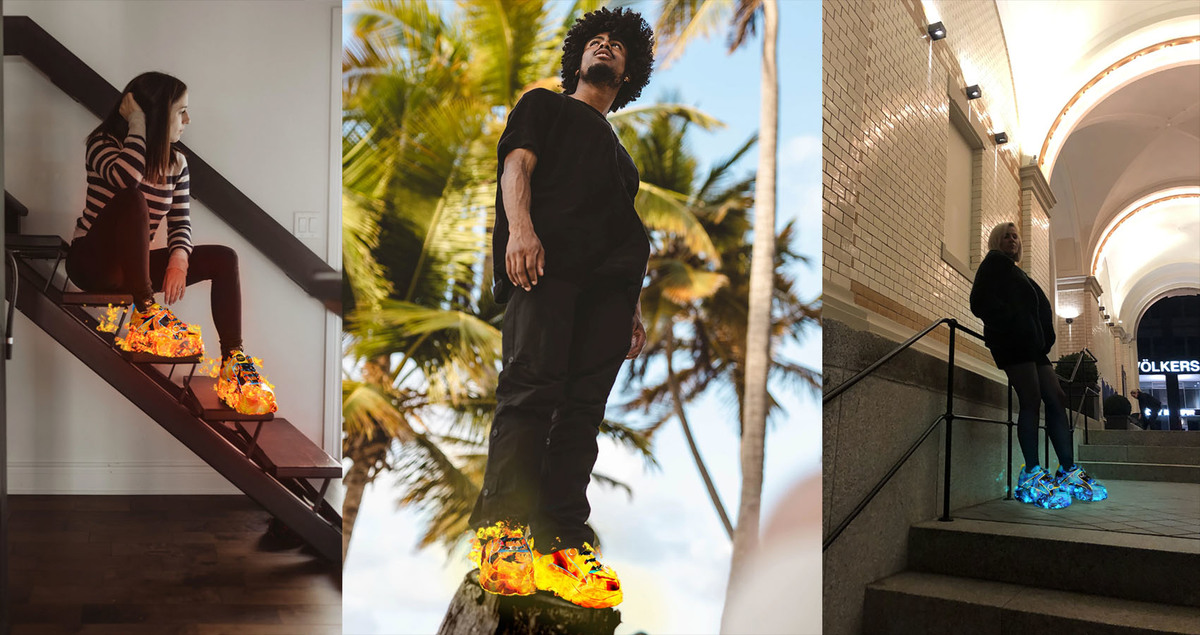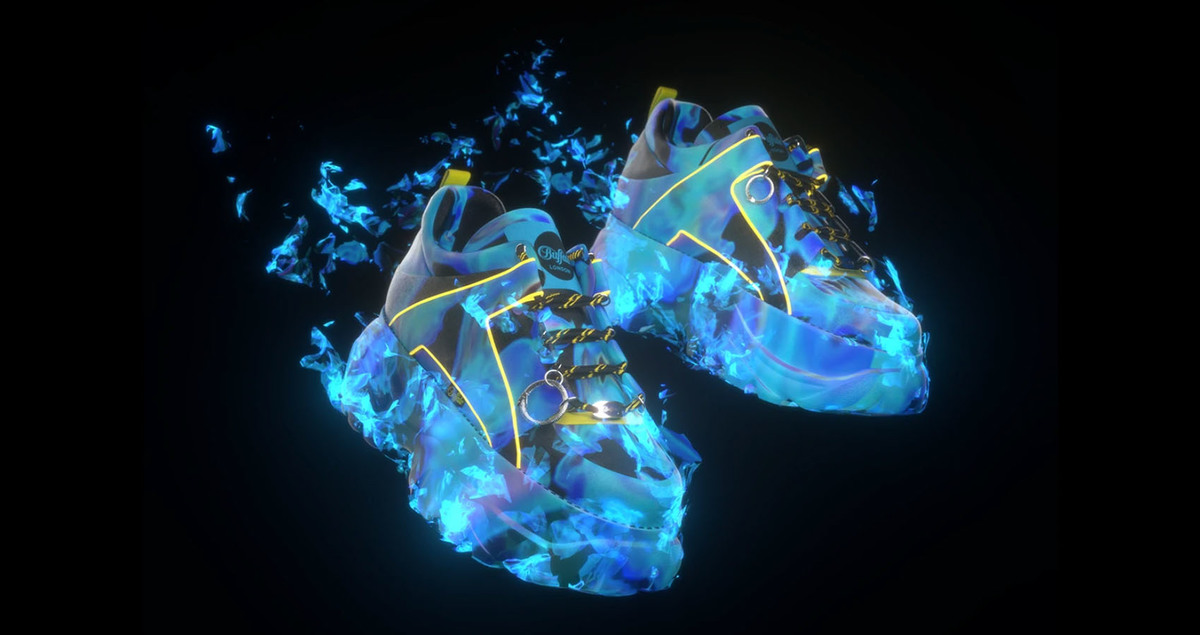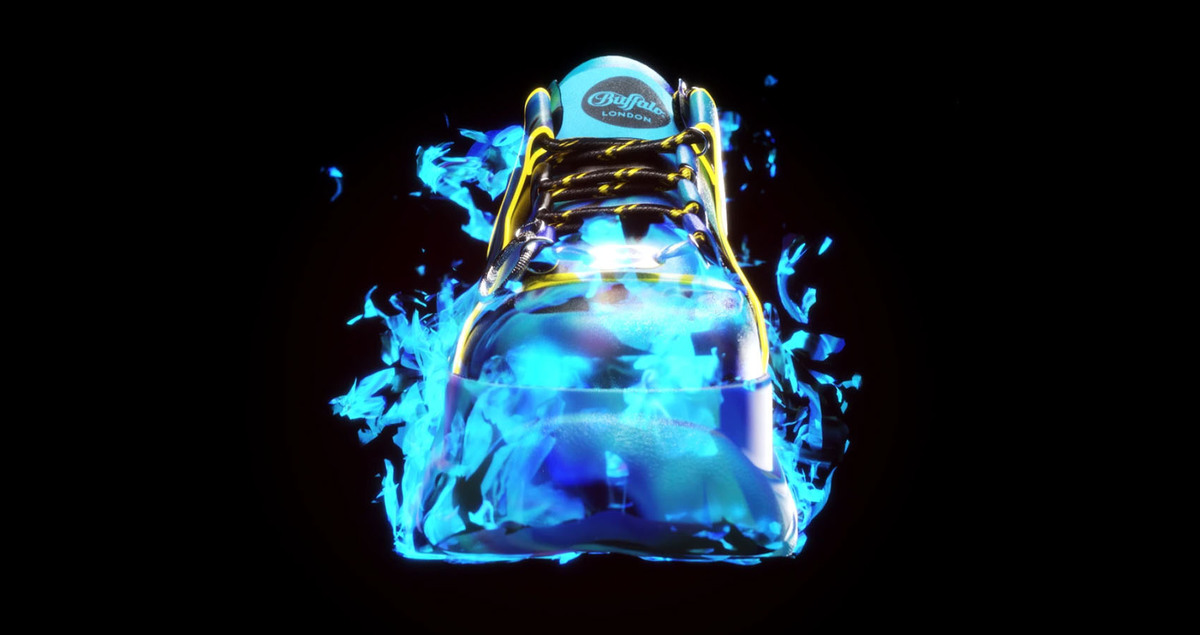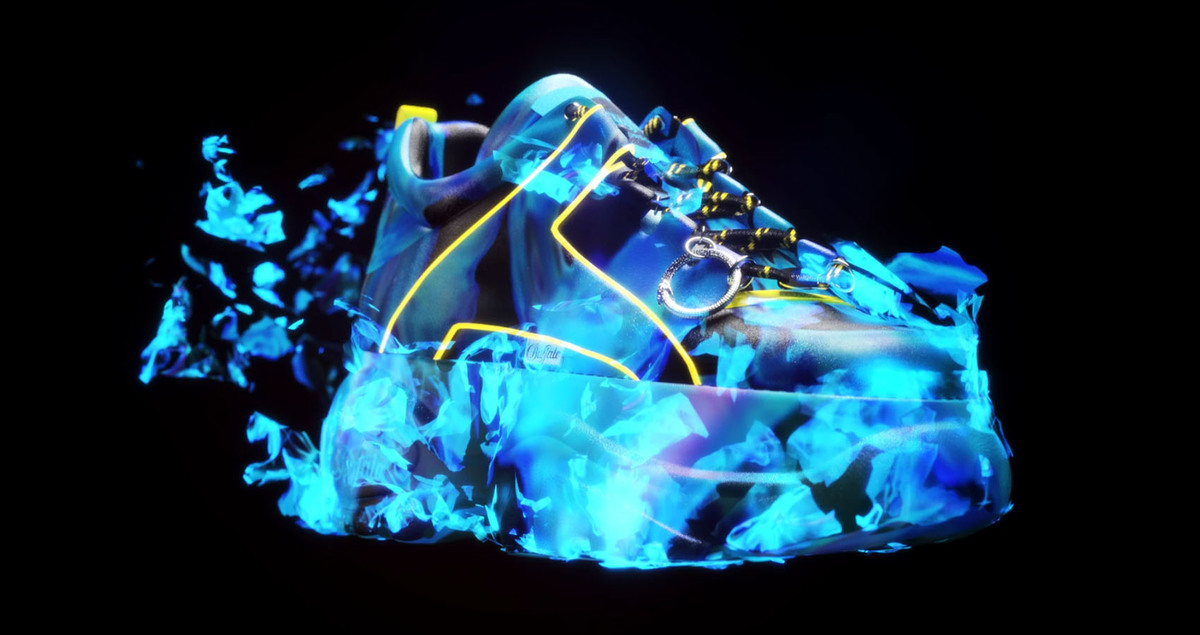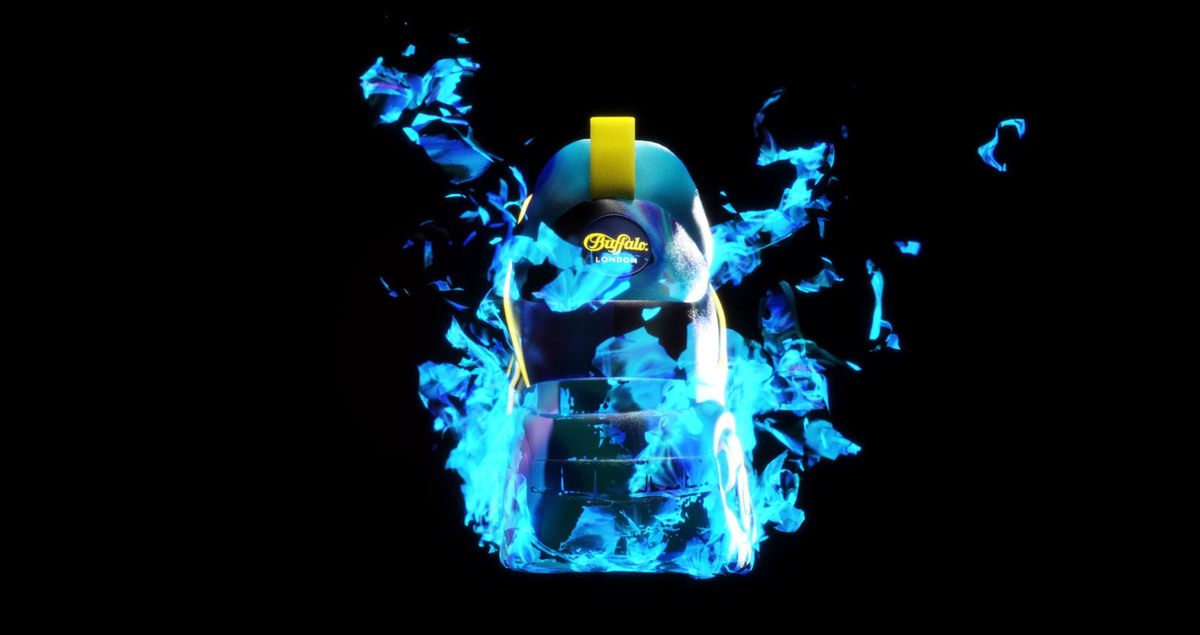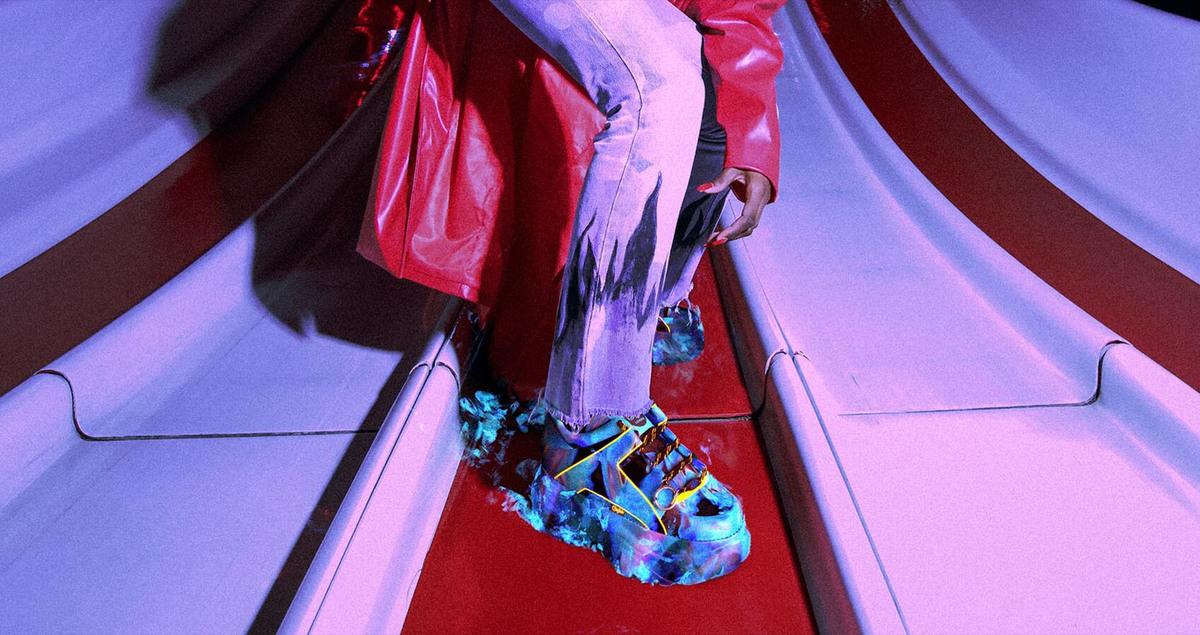 Buffalo London x The Fabricant Serve Fiery Digital Sneakers
Sporting the digitalization of sneaker culture – and it's flaming hot!
Buffalo London, best known for its footwear, has co-designed their first digital-only sneaker with digital fashion house, The Fabricant. The 'Classic BurningFor' is a 3D reimagining of Buffalo London's notorious chunky platform-soled footwear, to be exclusively worn in the digital world.
This unique collaboration is powered by Dress-X – the first multi-brand e-commerce retailer dedicated to digital fashion clothing. The platform can digitally dress you in the sneakers based on an image of your choice, which can then be shared across social media channels.
The limited edition sneakers appear to be 'on fire', covered in a digital fabric that gives the illusion of walking on flames, with the virtual fire in constant motion. This design material of choice enables bold self-expression through fashion; fire is a statement and regenerative force. The sneaker breaks boundaries of physical limitations and allows you to digitally express your desire to burn down past ideas of fashion and 'burn for something new'.
Buffalo London said, "We decided to push forward a long-needed revolution of traditional, outdated concepts. We aim to combine the best of both words, physical and digital, and ask our consumers to be part of the exciting fusion of reality and fiction."
The flames come in two vibrant colorways – Courageous Red or Potent Blue. Red connects you to your courage and willpower. It exchanges anger for transformation as a positive, healing force to destroy what no longer serves you. Blue tunes-in to the hottest, most potent energy available for clearing and healing. When a flame turns blue and white, it's at its most powerful.
Released on January 14, the first drop comprises of only 100 pairs and no physical version will be made. Despite lockdown restrictions, fashion lovers are able to express their identity whilst reducing their carbon impact through a sustainable fashion experience. Buyers can dress in a still image of the shoe, retailing at $30.00, or a moving image for $60.00.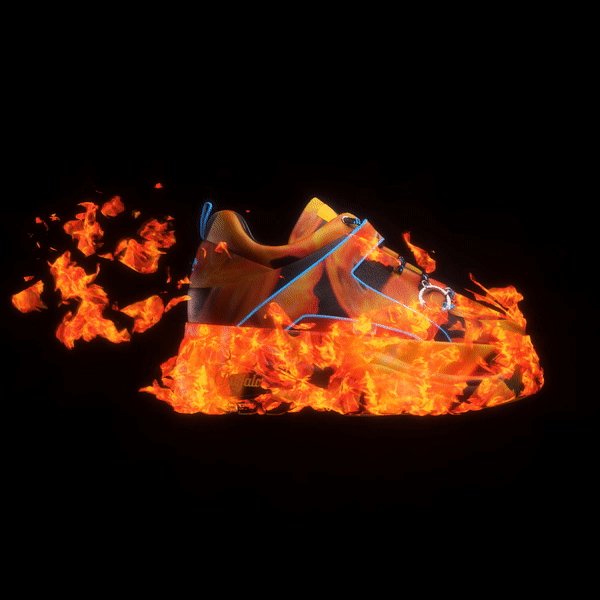 The Fabricant's co-founder, Amber Jae Slooten, regards the process as, "a sort of 3D photoshop, but it's way more complex as it takes the environment, lighting and all kinds of effects into account. It is meant to be a conversation piece, not a fleeting image."
"In the future, we hope people will be able to wear digital items over their bodies using augmented and mixed reality technologies with lenses or glasses. It won't be long before we all walk around in virtual outfits that can change with the click of a button – like a face filter for your body," she added.
This convention-defying project is proving how the fashion industry is leaning towards a new sector of digital-only clothing. Brands are updating their products for the age of the internet using CGI animation software. Digital gamification is already on the rise, with Marc Jacobs, Aglet and Gucci innovatively designing digital clothes to be worn for avatars in gaming. Foot Locker and GOAT have similarly conducted augmented reality sneaker scavenger hunts using social media to promote product launches and sales.
As far as digital experiences come, revolutionizing the sneaker industry is smart. Technology now gives consumers new ways to access sought after sneakers without actually investing in them, utilizing the 'try before you buy' system. It's opening up dialogues, pushing momentum of rebirth and sustainability, and making the impossible possible. Are you ready to set your sneakers ablaze?