Introducing Bklava: We Interviewed The DJ & Vocalist On Life As A Female Rising Star
Delving into this sweet-treats journey to club residencies.
Her name paying homage to the iconic sweet-treat, DJ/Singer Bklava is a half-Lebanese Brit School graduate, who despite only being in her early twenties, has already put her unique stamp on the UK music scene, pairing her smooth live vocals with original groovy beats.
Having collaborated with legends such as Conducta and Wookie and finding herself a residency at Brighton's best club – the future is undeniably bright for Bklava.
In the highly male-dominated industry, which is Electronic Music, she has cemented herself as a rising star in the UKG world, whilst founding "Spin Suga" – a platform aimed at helping other female/non-binary musicians find their way in the scene.
We managed to pull her for a chat, to find out about her personal experiences as a female DJ/Vocalist in the music industry!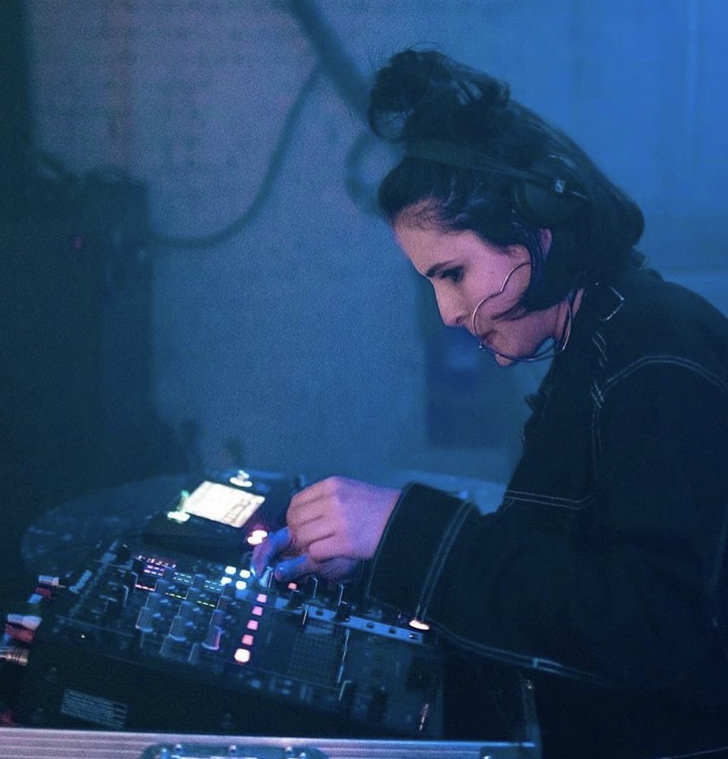 You kicked off with a great debut single, "CNTRL", which followed an uncountable number of live performances and radio shows. So, first question, what inspired this track?
I wrote this song after a big break up and recognizing the control I had back in my life after feeling trapped and unhappy. So yeah, CNTRL is simply about owning single-life and focusing on the positives of it! Everyone is so quick to fixate on the negatives of being single - especially as a woman but being single can be so freeing and rewarding. It felt good to write a song about a negative time and turn it into something positive!
Emerging from Brighton and South London, home to MANY aspiring DJs, making your mark in the messy world of the electronic music can't have been the easiest of tasks. What do you think has led to you being the rising star you are right now?
When I was in South London, I had a lot of amazing people around me who were all incredibly talented. I attended the Brit School for Performing Arts, so I was constantly surrounded by dedicated dancers, singers, instrumentalists, and performers. It was so inspiring being around so many people who practiced their passion 24/7, and it pushed me to create and work harder. This experience, in particular, inspired me to make the necessary changes in my life to start taking my music career a Lil' bit more seriously.
I have A LOT of people to thank for my growth. It has not been easy, but I appreciate the support I've had from my management and all my local clubs in Brighton, especially Patterns who backed me from the beginning, giving me the platform to perform in my early stages.
Tell us more about your music, you obviously come from quite a musical background, but who are your major influences?
Well, my major influences are probably quite unexpected! I'm a singer first and foremost so growing up I was obsessed with iconic divas, like Christina Aguilera, Shakira, Celine Dion, Whitney Houston, Aretha Franklin, Destiny's Child, and Amy Winehouse. I also listened to and practiced musical theatre, so I loved Barbra Streisand and Bernadette Peters, Sutton Foster and so on. Later on, I really admired Aretha Franklin, Kate Bush, Imogen Heap, and Erykah Badu. So yeah, they're probably my main influences so far.
You've always been a singer, but when did you find out your love for DJing?
My first taste for DJing was actually at a DJ workshop when I was 8 years old in Costa Del Sol, I was on a family holiday there and fancied doing it. The instructor ended up singing my praises and my mum always reminds me that it was "my favorite holiday" growing up. I got into dance music properly in my mid-teens. I had a group of friends in College who just loved House music, we all went to Hideout Festival in Croatia together.
Following this, I used to mess around on my ex-boyfriends' decks, until I started having a proper go when I made friends with some DJs. It was at this point I decided to get my own decks and take it all a bit more seriously, and honestly, I haven't looked back since!
Right at the beginning it was people like Flava D, Hannah Wants, Annie Mac, One-Man, DJ EZ, Redlight, Monki, Skream & Benga that used to, and still do really inspire me. There are probably more I've missed out!
You're also the proud founder of "Spin Suga", a platform that promotes female/non-binary DJs, including and inspiring more people into the scene. Do you reckon it was harder as a female DJ breaking through this world?
Tbh, I think I've been quite lucky in the sense that I have always had supportive people around me who have helped me on my journey but at first when I was doing it all on my own, it was hard. I was always surrounded by guys and felt like I couldn't shine.
There was always an element of 'surprise' when I told others I was a DJ, and I started to notice that my male friends didn't get the same response. So, I really pushed myself and started DJing clubs at a super early stage, despite the fact I was still learning and finding my way.
I saw that there was (and still is) a serious lack of female and non-binary artists and DJs and 'Spin Suga' is there to bridge that gap and allow a space for female and non-binary DJs to feel welcomed and appreciated. So far we've had some amazing opportunities - we've played alongside Annie Mac, Fauzia, Jossy Mitsu, L U C Y & Mina, as well as our own headline shows.
You also recently collaborated with HUGE names like Wookie and Conducta. How did that come about, and do you have any plans for future music projects together?
Well, I was playing at a house party and my friends dad approached me and asked if I knew who Wookie was, as he was in contact with his management. I was already a big fan, and I was massively excited! From this, I got talking with Wookie's management and ended up meeting them, and we still work together to this day!
As for Conducta - I played alongside him at Patterns in Brighton, where I have a residency - after the show, he hit me up from his personal account asking me to play at the Keep Hush x Kiwi Records show, which obviously I was delighted to do! OH, and Wookie produced my first single CNTRL and I'd love to work with them both more!
How do you want people to feel from listening to your music?
I just want people to feel good! Even if the lyrics are potentially negative and reflect on a bad time, I want people to listen & feel like they're not alone. Their stories and experiences might mirror my lyrics and help them through the good and the bad, that's super important to me! Music has always been there for me and has got me through some very difficult times, I'd love my music to do this for others.
What can we expect to see from you in the next months, what's on your bucket list?
Well, I really want to do a Boiler Room (@Boiler Room if you're reading this hit ya' girl up!) and play more festivals. I would eventually love to do a stripped back gig - keep it acoustic and throw people off a bit – I love using my voice as the main forefront of my performances, so I'd like to home in on that. Even if it's only for a one-off, I think that would be quite exciting.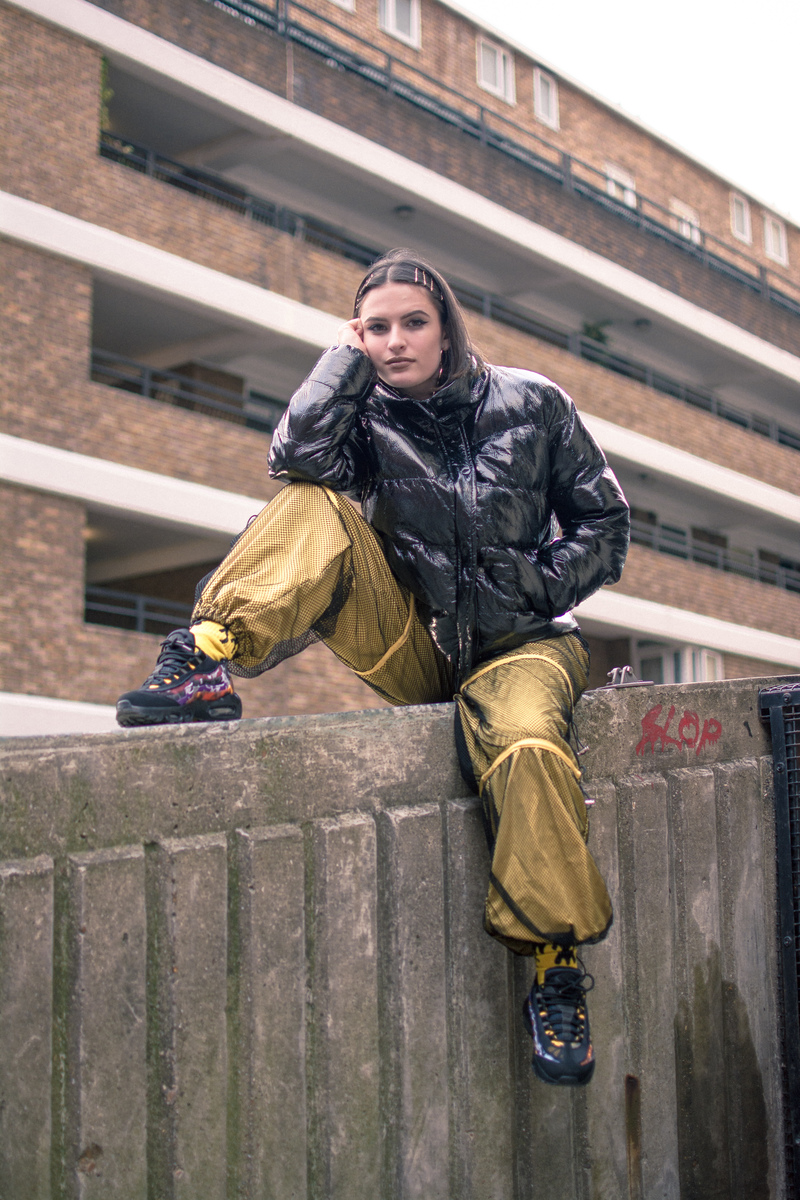 Following her debut single CTRL produced by UKG legend Wookie, Bklava has just released 'Got It Good', a 2-step tune which pairs her incredible vocal range with an undeniably toe-tapping beat which has just premiered on Toddla T's Radio 1 show. Go stream Bklava's new single Got It Good right now! You can also listen to many of her radio sets, mixes and live performances over on her Soundcloud.
Keep up to date with Bklava's latest projects by following her Insta.
Next Up, 'Coachella: 20 Years in the Desert': Watch The Trailer For The Famed Festival's First Documentary.