Bieber And Grande's Single 'Stuck With U' hits Number 1 On The Billboard Hot 100 
All the proceeds from the single will be going towards charity.
'Stuck With U' the new single dropped by Ariana Grande and Justin Beiber has taken the number one spot on the Billboard Hot 100 chart. The single, released earlier this month, has replaced Doja Cat and Nicki Minaj's 'Say So' remix.
The proceeds from this single will be going towards the First Responders Children's Foundation, a non-profit organization that provides scholarships and funds to families of the frontline workers fighting the Coronavirus pandemic.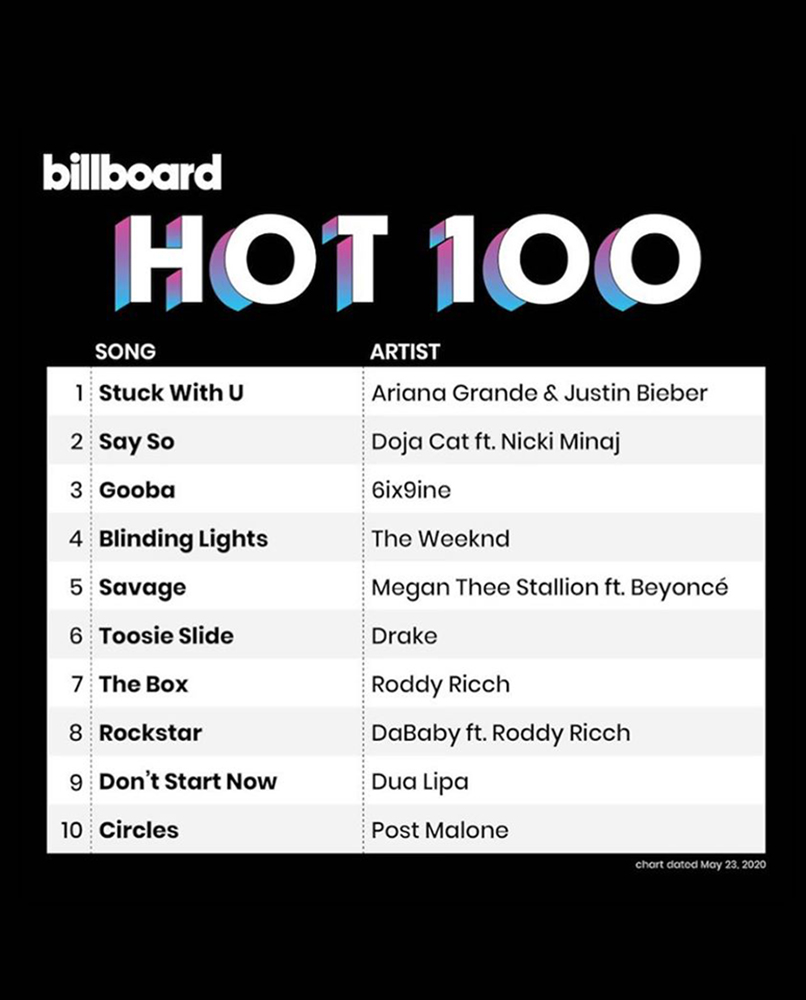 This single has proved to be a hat-trick for Grande, who has taken the number one spot on the Hot 100 for three years running. With the single garnering 28.1 million streams and 108,000 sales in the US alone, Grande took to Instagram to thank their fans for the support.
The music video, filmed at home due to the ongoing pandemic and social distancing rules, is the perfect song to add to your quarantine playlist. Check out the video featuring the singers and their fans.

Next up, Harry Styles Shares "Watermelon Sugar" Video And It's Not Making This Whole Social Distancing Thing Any Easier