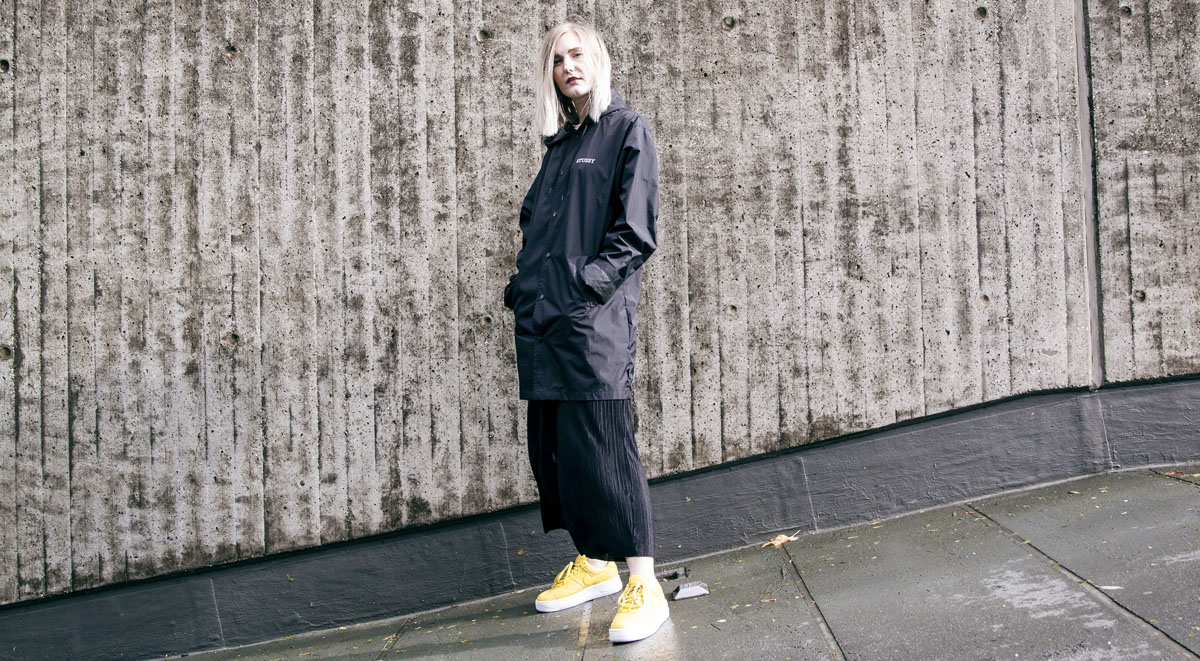 Where To Shop: Our Top 7 Raincoats For Embracing The Fall Weather
Because getting wet is underrated.
Are you feeling it too? Waking up one day into some kind of gloomy dystopia, where the sky looks as if someone turned down the dimmer switch, or thought it would be funny to park a fat-ass UFO between your corner of the Earth and the sun. Not gonna lie, fall felt like a club bouncer coming in to shut down a three-day party – fucking brutal. But alas, summer is indeed gone, so we must pine no more. Instead, we must learn to find joy, not just in jumping into freshly raked piles of crunchy coppery leaves, but in the ominous clouds, the chilly gales and the everlasting rain showers. When was the last time you went out in the rain just to be out in the rain? Getting wet (in the rain, not your panties) is totally underrated, trust us – hey, why not do both at the same time? Here are our top seven raincoats for embracing the fall weather.
Stutterheim X Alpha Industries Fishtail Parka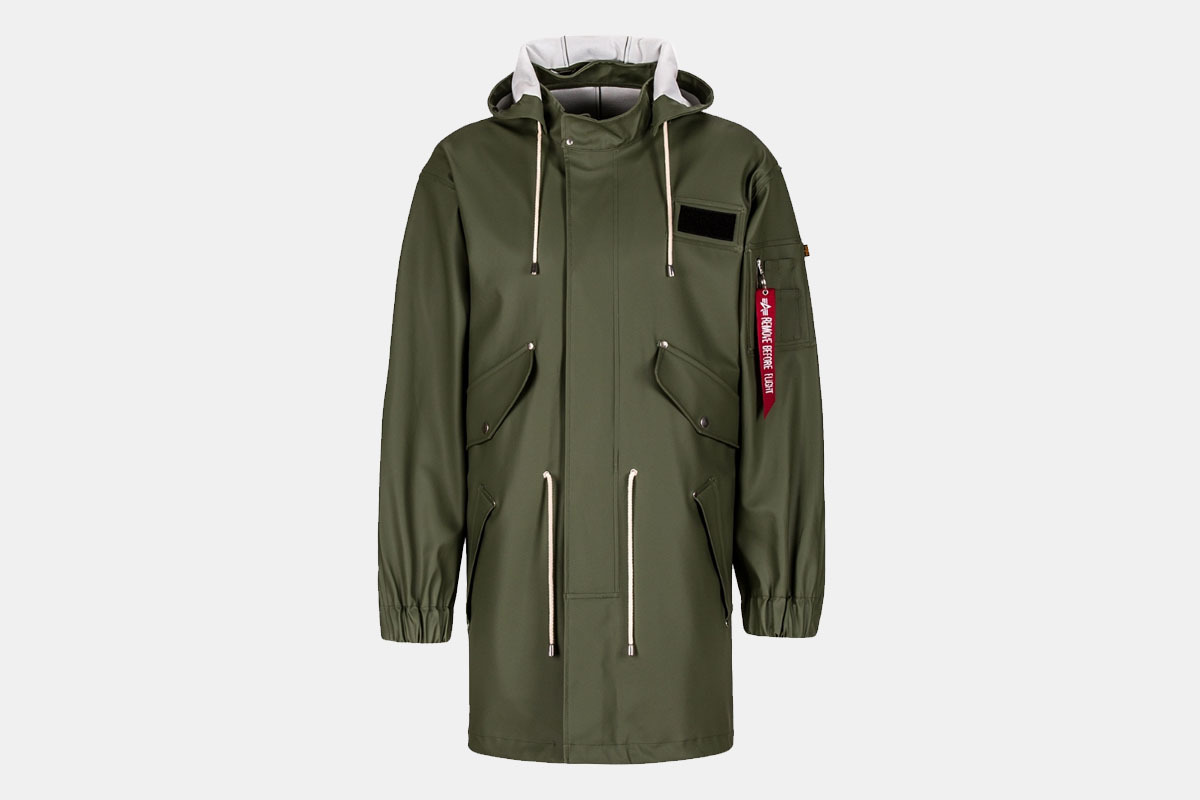 This mid-weight unisex jacket is just what you need for colder temperatures – and staying totally dry in your rainy escapades. Made with Stutterheim's trademark rubberized cotton, this all-weather rainproof jacket has an effortlessly structured silhouette, coming in a classic "Sage Green" or fisherman-style "Navy".
Shop it here for $595.
Converse Colorblock Women's Raincoat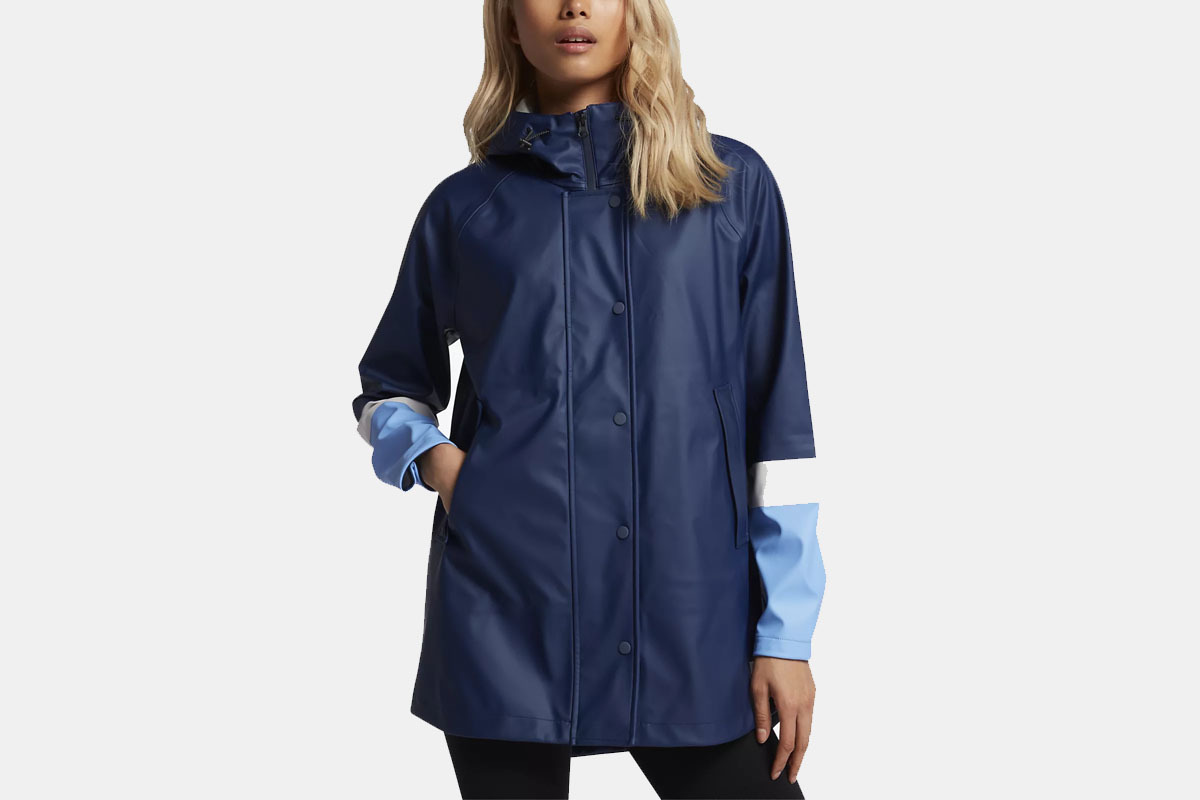 Converse's clothing collection mirrors the relaxed contemporary-cool vibe of its time-honored sneaker, and just like your trusty sneakers, this raincoat will go with pretty much any outfit. With a rubberized outer, and water-repellent design, it features a funnel neck to prevent even the most horizontal of raindrops sneaking inside. Choose between "Midnight Navy" or the nice-and-neutral "Grey" and "Pink" colorways.
Shop it here for $140 $80.
Obey Half Zip Pullover Rain Jacket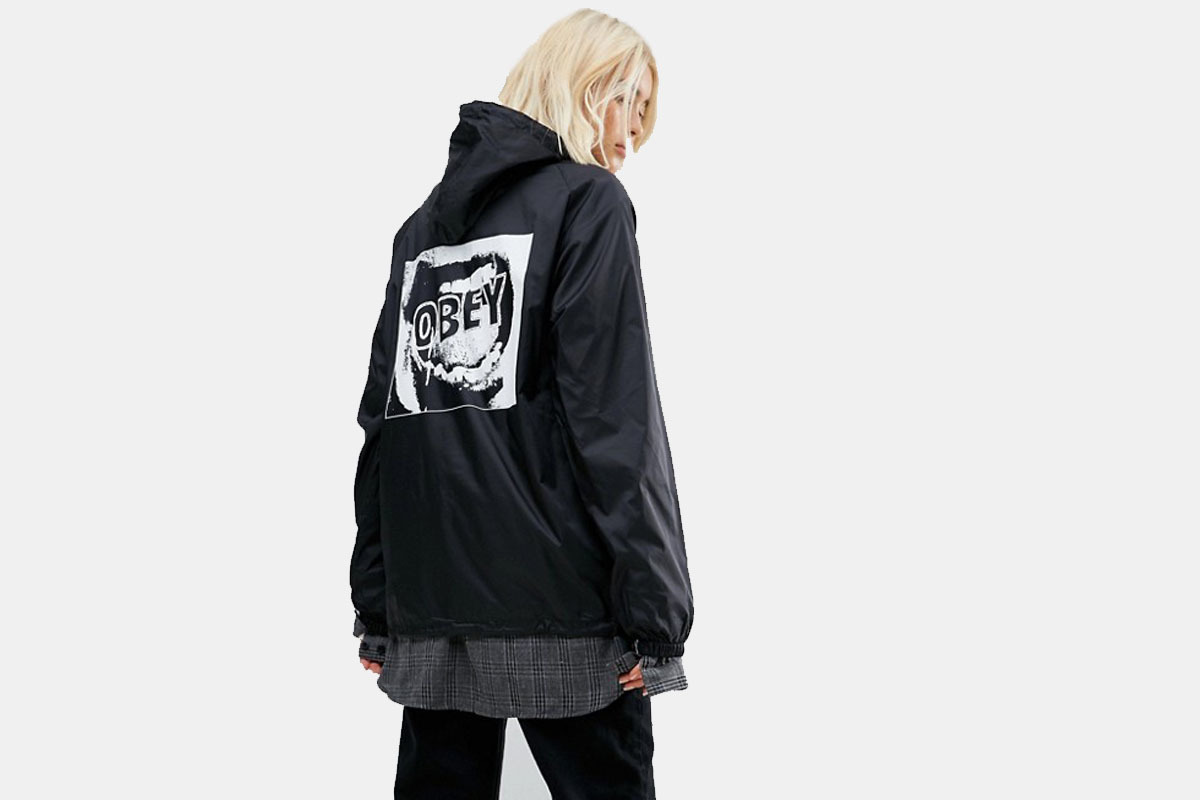 Obey's '90s-style pullover rain jacket is bound to give you a pang of nostalgia with it's half-zip and pouch pocket design – anyone else used to pretend they were a kangaroo in jackets like this? No? Okay, just us then. The raincoat is made in a water-resistant nylon with raglan sleeves and features a graphic Obey print to the back, reminding of the brand's graffiti art beginnings.
Shop it here for $103 $51.
Stutterheim Black Stenhamra Rain Jacket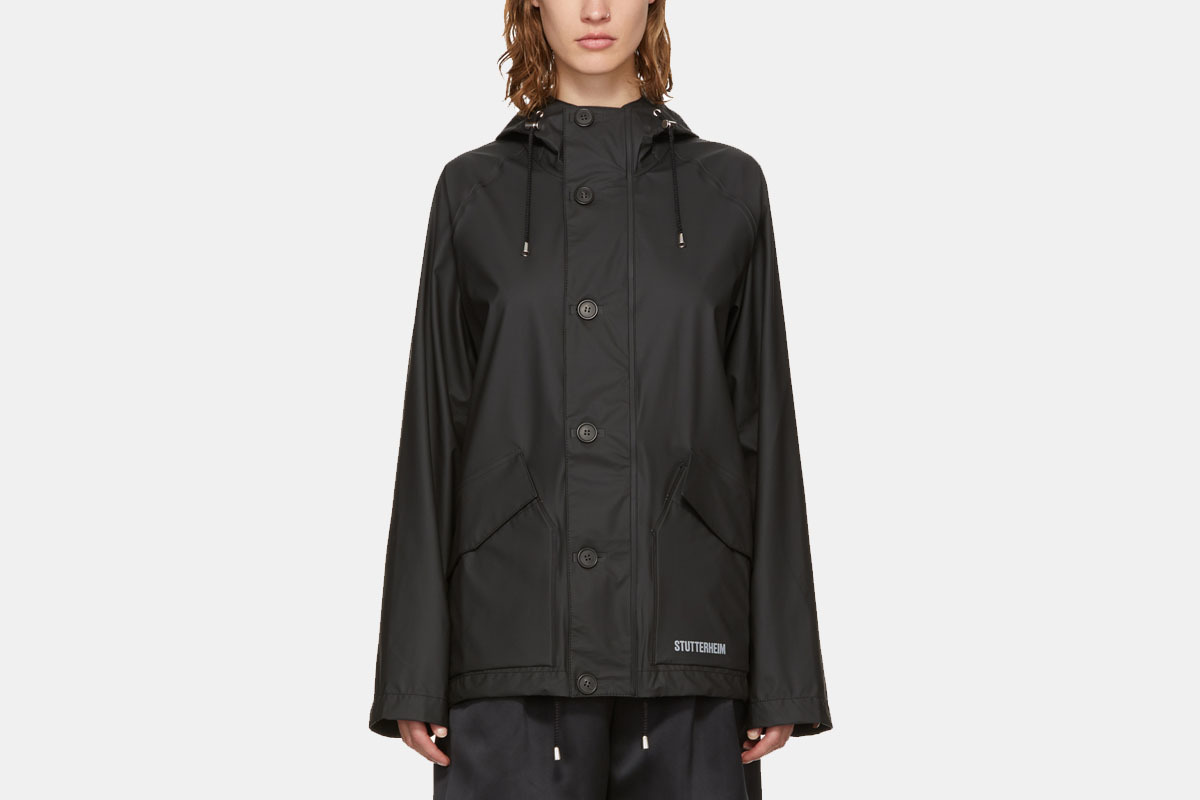 If you're into slightly shorter hemlines, this water-resistant polyurethane-coated jacket is for you. A high neck, concealed drawstrings on the hood and hem, long sleeves and slanted flap pockets will keep the rain at bay. There's even a reflective logo on the front – you know, so you can pretend you're completely visible when you decide to head out into the dark evenings in head-to-toe black.
Shop it here for $170.