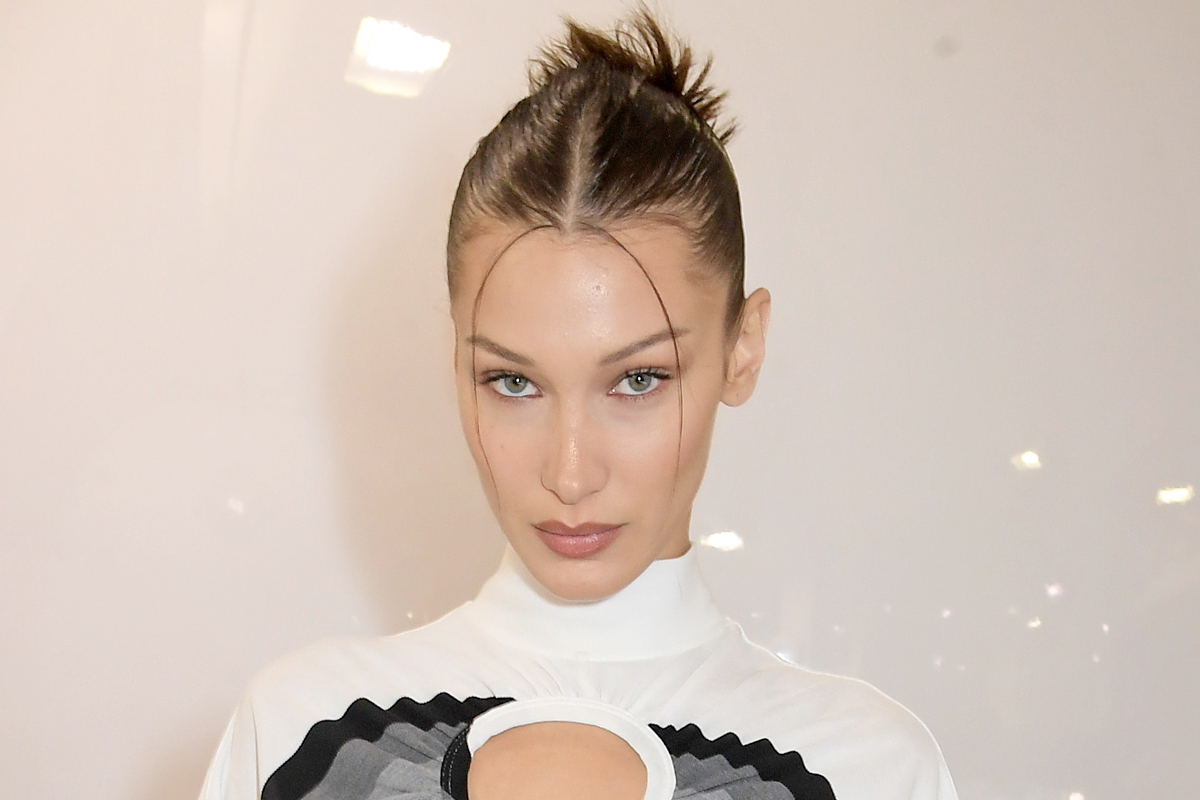 Bella Hadid's Glow-In-The-Dark French Manicure Is Anything But Basic
Bye Bye basic Mani Pedi.
Bella Hadid shows off her new nails on Instagram. These nails are not your usual French manicure. They have a shimmery white French tip and have cute little neon mushroom designs. Did we mention that they glow in the dark?
Mei Kawajiri is Bella's primary manicurist and is based in New York City. Bella Hadid happens to be just one of Kawajiri's celebrity clientele. She has also worked with Dua Lipa and Emily Ratajkowski. Mei Kawajiri truly is an artist. On her Instagram, she shows off your incredible work with next-level nails art. Kawajiri shared pictures of the beautiful work she did on Bella's nails on Instagram. Bella Hadid's unique nails are also celebratory. The nails seem to be pre-birthday nails for Hadid who celebrates her birthday October 9th.
Up Next, Megan Thee Stallion Addresses Breonna Taylor Shooting During Live SNL Performance