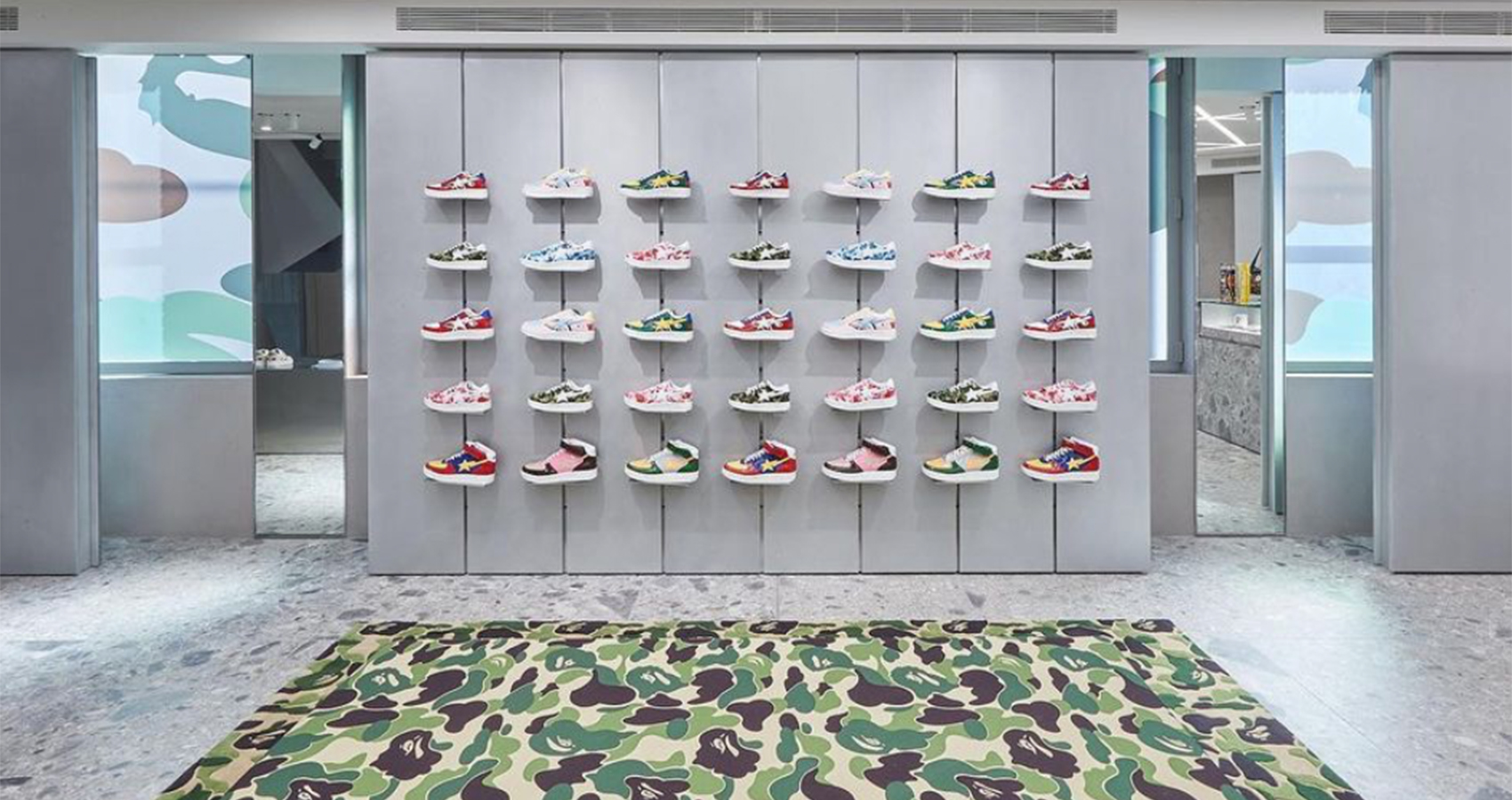 BAPE Has Opened The Doors To Their Largest Ever Store
Take a look inside the new London store.
A Bathing Ape needs no introduction. Founded in 1993 by Nigo, BAPE is iconic in the sphere of streetwear. The notorious brand has now opened their largest store on Conduit Street in Central London.
The store was opened last week after a delay due to the UK Covid restrictions. But now as non-essential shops are allowed to open in England the store has begun to welcome customers for the first time.
BAPE's store boasts four floors spreading across 7,000 square-feet. The large shop conveys the brand's evolution over the past 25 years. The prominent camo design is referenced throughout and signature logos are also reoccurring.
Several collections are available in the new flagship store including, BABY MILO, BAPY and BAPE BLACK. BAPE also released an exclusive new camo colorway exclusively for the UK.
The store is located on 24-25A Conduit Street, Mayfair, London. To see more of BAPE's collections visit their website.
Next up, Yaeji Has Released Exclusive Merch To Celebrate The Year Release Of Her Debut Mixtape