We Interviewed Ari AKA LaQuèfa St Laurent
A voguer bursting out the seams of the Berlin queer scene.
Ariclenes Garcia , AKA LaQuéfa is a Voguer/dancer originally from Angola, who carved out a love for voguing in Berlin – the beating heart of the queer world.
After setting up FutureV, a voguing project dedicated to queer refugees to express themselves through movement, Ari was able to draw from his own history to help people in similar situations today.
We got the chance to talk with Ari about being brought up in Angola, moving to Germany and how he's helped to put Berlin's voguing scene on the map.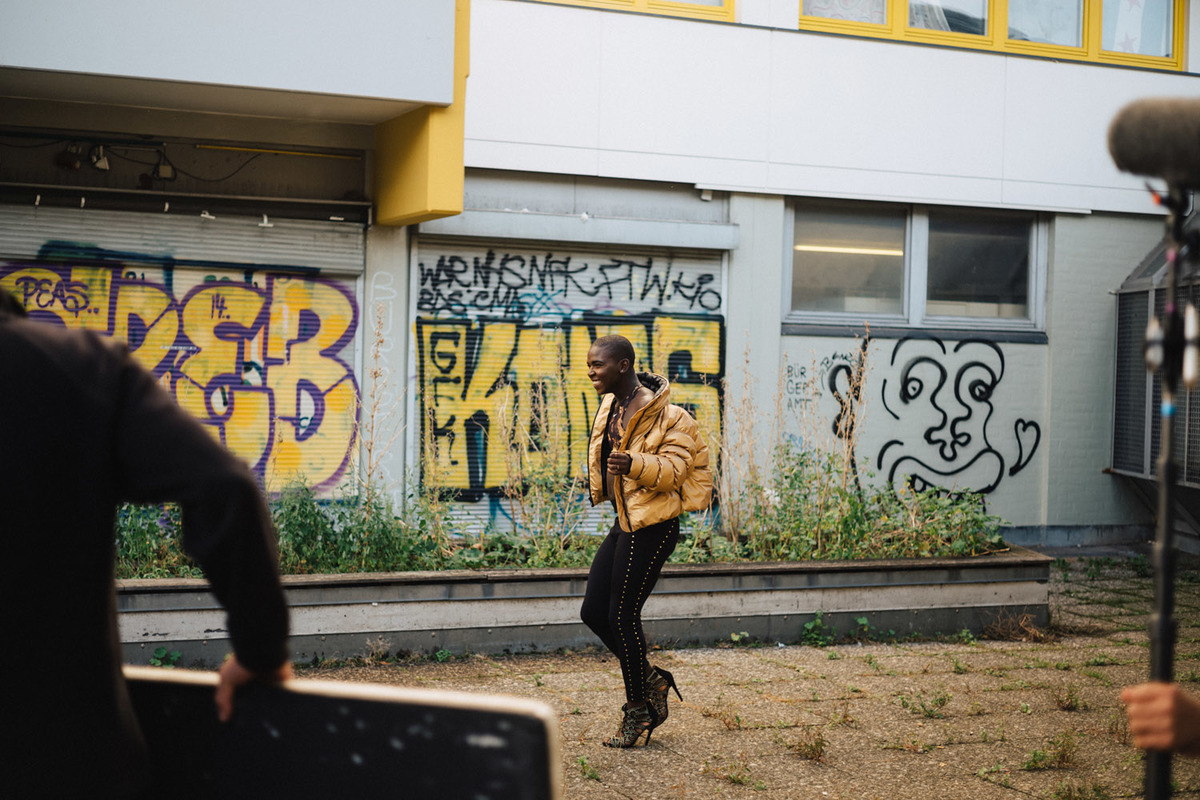 Hey Ari, thanks so much for talking with us! Could you start with introducing yourself?

Hello, my name is Ariclenes Garcia. But I'm also known by the name LaQuéfa St. Laurent, especially in the Voguing and Queer community.

How old were you when you came to Germany and what was the transition from Angola to Germany like?

I've been living in Germany for 16 years and I came directly from Angola to Berlin. I moved to live with my father who I didn't know at the time. In Angola, I played a lot with other children on the street and often did things with my family. That was unfortunately quite different in Berlin. I didn't know anybody but my father and I also didn't have a good relationship with him because he hardly spent any time with me and he worked a lot.
For some time, we tried to build a father-son relationship, but it never worked. When my father and his girlfriend then left me, I was lucky that the mother of his girlfriend took care of me. She made it possible for me to go to school and made sure that I finished it. In the end, she saved my life. She always supported me financially and was always there for me, she was my substitute mother.

You grew up in Angola, what was that like in comparison to life in Berlin?

I've danced on the street in Angola before. It is a very musical country and everything there is expressed more freely, much more relaxed. All kinds of different people played, danced and exchanged and shared their thoughts on the street. I didn't have that sense of community growing up in Germany and so I got bored very quickly.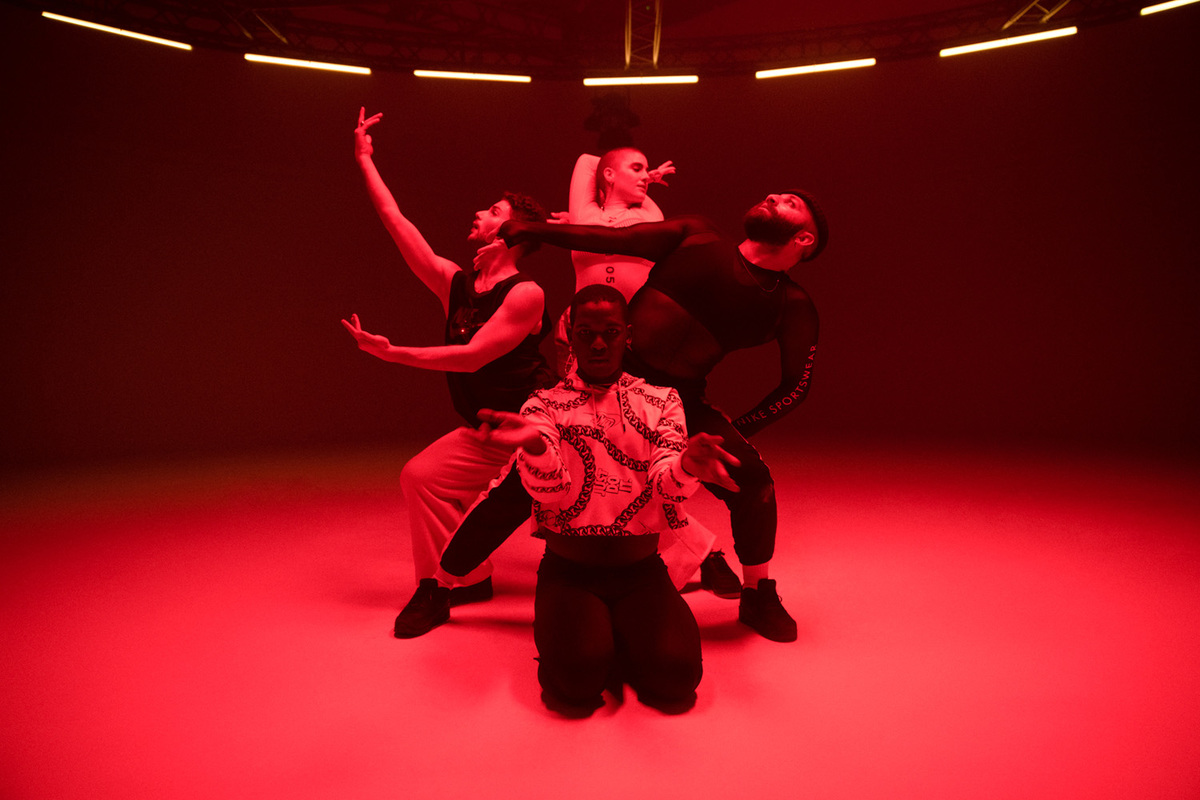 What is it about Voguing that was most appealing to you and how did you end up in this scene?
My substitute mother made it possible for me to dance Hip-Hop and Breakdance. At that time, I was already criticized for my feminine dance style. I ignored that at first, but when I was about to stop dancing, I discovered Voguing. I had seen this on MTV before, but I wasn't aware that I was queer or had never really engaged with the topic and therefore couldn't identify with the style at the time. Then I watched Voguing on TV for a second time and at that moment I learned a lot more about myself and so I decided to try it out. Then got in touch with the instructor, went to workshops and classes and eventually joined the Voguing Community.

You shouldn't think too much about starting a movement, you should just do it and see what happens
How has dance empowered you and impacted your journey through life?
Through Voguing, I discovered my sexuality and came to terms with myself. I could simply identify more with myself through this style of dancing. It definitely helped me a lot and showed me what I really want in life. So, I continued dancing, but in a completely different way.
How would you describe yourself in three words?
If I had to describe myself in three words, that would be "big-hearted", I am a person full of love. The second would be "justice," because I fight for it, and the third would be "adventurous". These are the three words that best describe me. For one thing, because I've always danced and been involved in the community, it helped me a lot psychologically. Especially at the time when I started Voguing, I felt very bad, but Georgina, the trainer through whom I discovered the dance style, helped me a lot.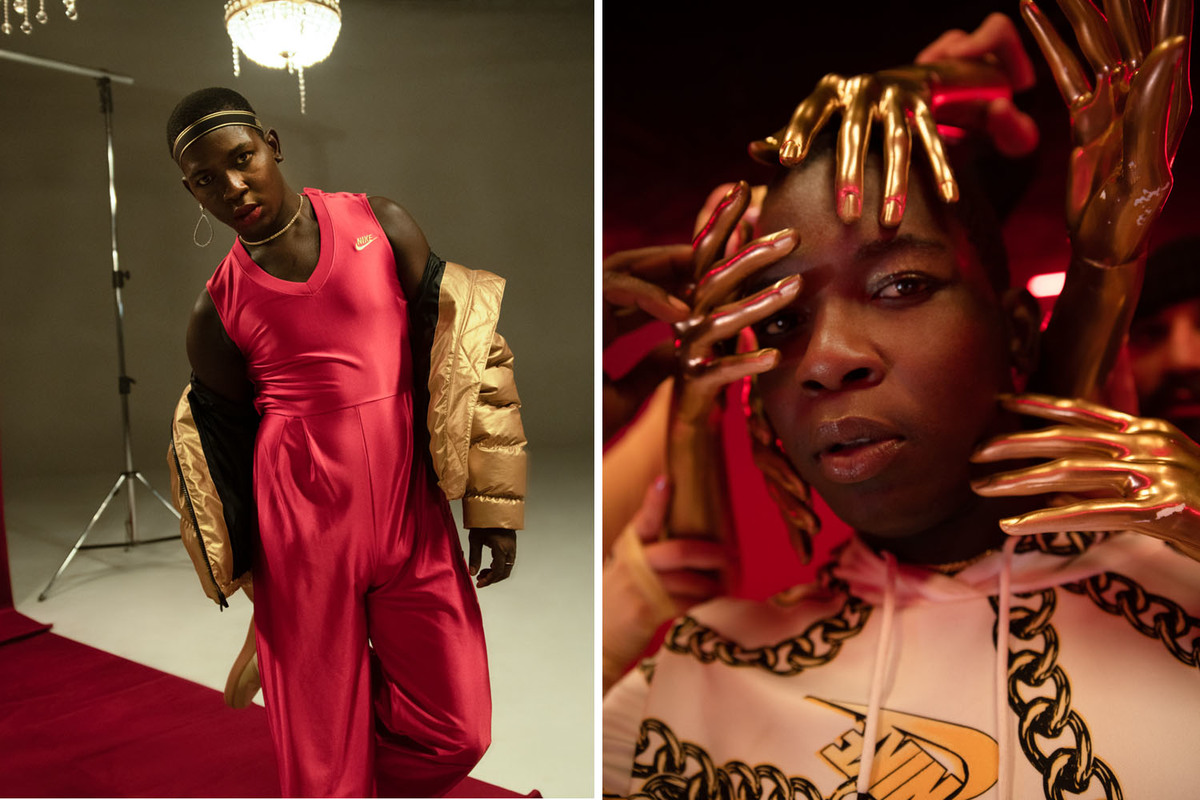 How does it feel to have a sense of belonging in Berlin, doing something you love?
Berlin has, I think, the biggest queer community there is. It's super beautiful, but I definitely live in a bubble here that I don't want to break out of. Everything only happens here in Berlin, which I think is a pity because nobody outside Berlin ever notices it. That's why I decided to give workshops elsewhere. I want to show people that there are opportunities everywhere to do something queer. You shouldn't think too much about starting a movement, you should just do it and see what happens.
You've played a huge part in motivating and helping queer refugees. What lead you to start FutureV and call you tell us a bit about it?
You can do a lot in Berlin, but for people who are new in Germany or Berlin, there is nothing. Of course, I was able to put myself in their position since I felt the same way at one point. Also, I didn't ponder too long about it, but simply created a space, a safe space, in which people can be themselves, express themselves and meet people who are similar to them, with who they can also start their own projects. There they have the chance to settle in and see what they want to do. That's why I started Future V.
To keep up to date with Ari and Future V follow: @laquefa_st_laurent, @voguing_futurev and @nikeberlin
Check out Nike's Just Do It for more inspiring stories.
And shop Ari's favorite Nike pieces here.

Next Up, Skate Sisters Mobina & Melika Talk Breaking the Mould & Never Giving Up