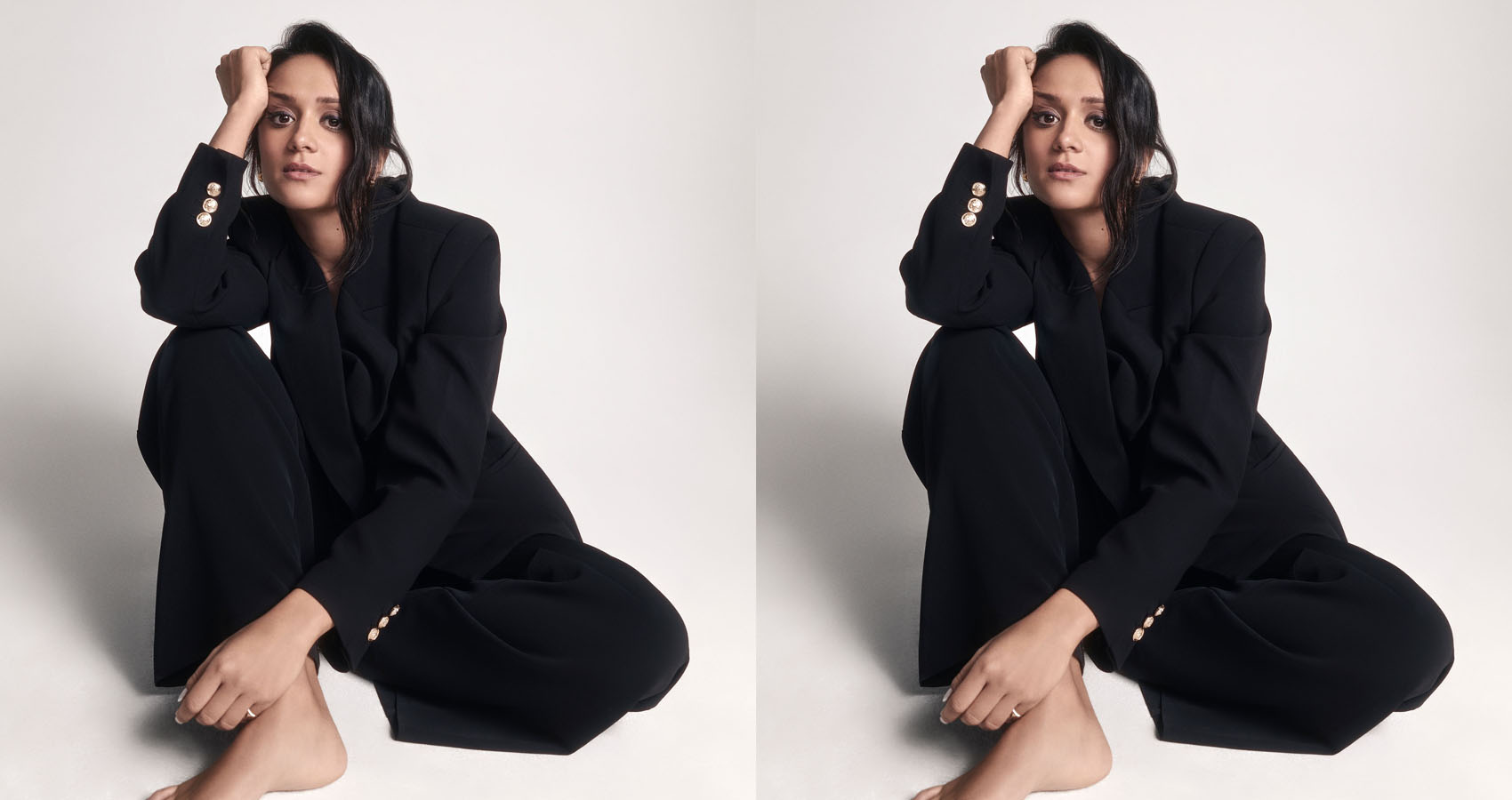 Amy-Leigh Hickman Stars As Joe's New Acolyte In You's New Season
Oh Nadia! If 'You' only knew.
Hello Amy-Leigh! From what we've gathered on you so far, you have quite the applaud-worthy resume.
From your career-launching roles on British televised programs, to an RTS Yorkshire Best Actor award, to your versatile background in theater, you've certainly come a long way.
You've single-handedly secured a role on one of the most talked about serial dramas on Netflix, cast in what hopes to be its most blood-shedding season yet. We would say 'Welcome you!' but you're not a 'You', are you?
No, you're Nadia, whom Professor Jonathan Moore (A.K.A Joe Goldberg) describes as his 'star pupil', his academic protégé, and most likely the Watson to his Sherlock.
One fleeting second from the 'You' season 4 teaser trailer suggests that Joe will be picking your brain to help him unmask the 'Eat The Rich Killer' in a table-turning game of hide, run, stalk, and kill!
After taking a brief dive into your Instagram account, you and Nadia certainly have something in common in terms of being very work-focused, but what we and the rest of the 'You' fans really crave is more deets on your character and the upcoming season.
To fans at home, if you're eager to know more about the show before the first part drops, then scroll down to read our interview with the one and only Amy-Leigh Hickman:


Photography: Joseph Sinclair
Hair: Narad Kutowaroo
Makeup: Nathalie Eleni
Styling: Harriet Byczok
How did you end up securing your role on 'You'?
I did a self-tape from my bedroom at first! After that, I met the team on zoom and then found out I got the part two days later. It's so strange to think I ended up getting the job from my flat!
How did you feel when you got the part?
I was so thrilled, and also very shocked. You never really have time to process in the moment when things like that happen. It's usually after the fact is when it all sinks in. That evening I went out for dinner with a bunch of my closest friends, including Tilly (Keeper), who plays Lady Phoebe, so it was amazing we could celebrate together.
Would you say that this is the biggest opportunity you've ever gotten?
I guess so. I haven't really thought about it like that! I never try and look too far forward. I just try to focus on what is happening right now. It definitely feels exciting as I loved 'You' before auditioning, so I feel very grateful to be a part of it.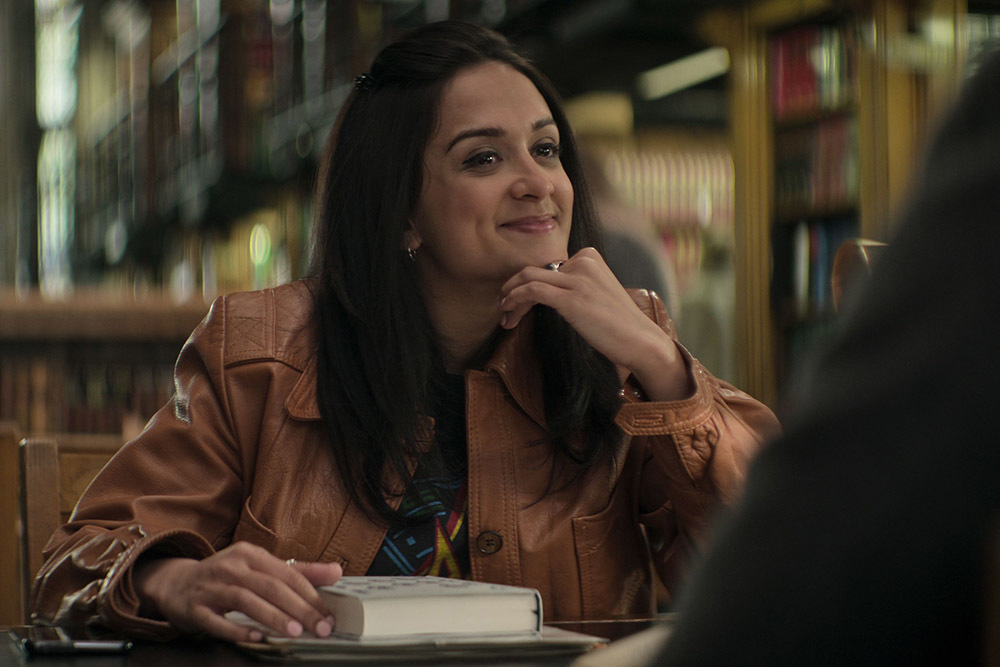 What's it been like shooting this upcoming season?
It was actually the first time I had been able to come back to my own home at the end of the day on a job, which was such a luxury for me. Usually, I relocate or move away for the duration of filming.
It was also great being able to work with such brilliant people. Both the cast and crew had such a brilliant energy. It felt like everyone was really excited to have the show in London.
Were you a fan of the show before you got the role?
Absolutely. I had seen all 3 seasons!
Can you tell us a little about what to expect from season 4 and the character you play?
I think the great thing about this season is that you have Joe in a completely different scenario. Usually, Joe is the one with all the power and doing all of these terrible things, but now the power is out of his hands as it's all happening around him.
People will definitely be surprised by Nadia and what she is capable of. But, without giving too much away, I think it's important to remember how smart Nadia and, to some extent, Joe has met his match in terms of intelligence. They just use it in very different ways.