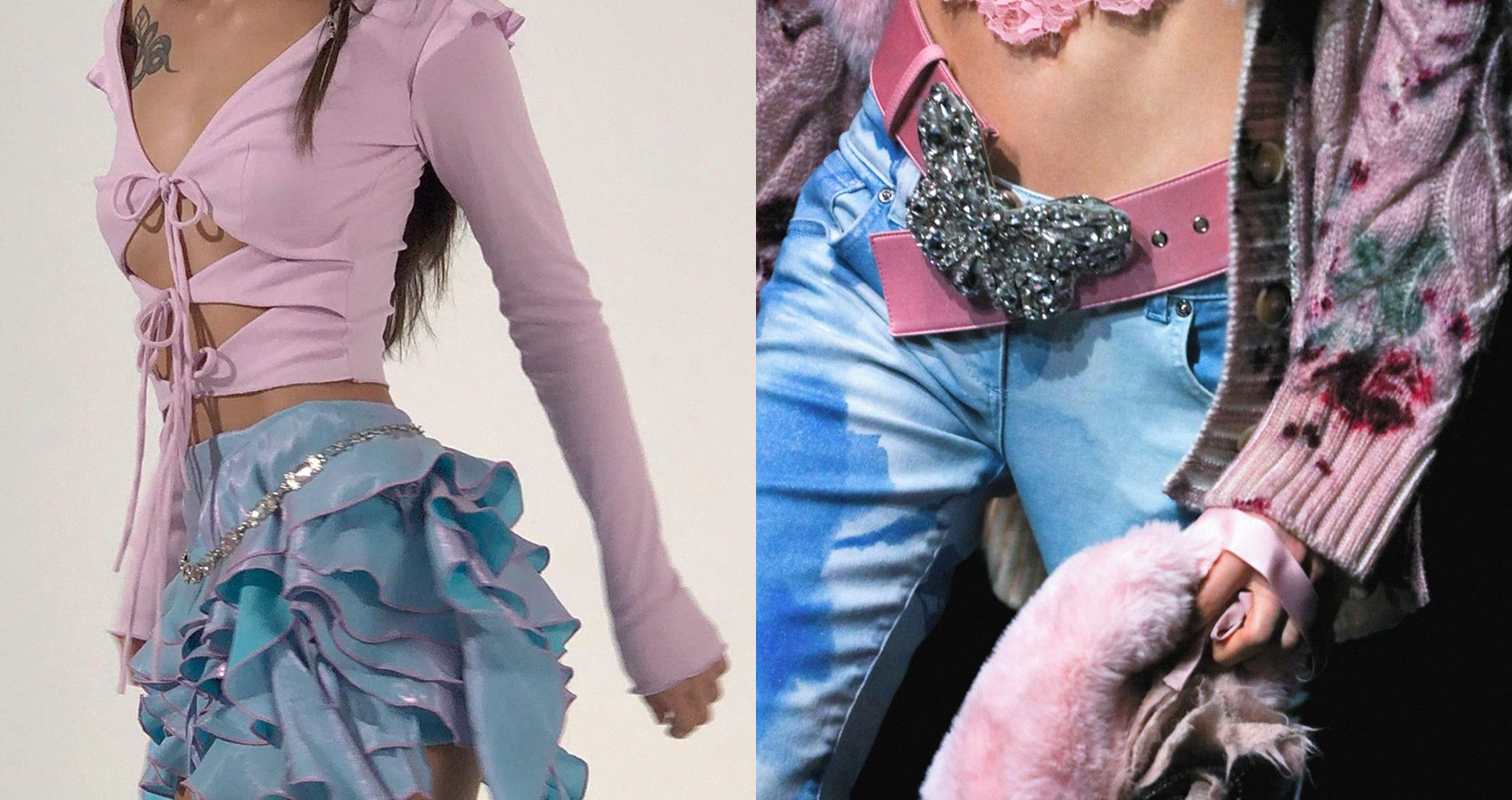 Alternative Fashion Trends For 2022 And Beyond
Going big with the style.
The world of fashion and style has been stuck in the same place for the last few years while the world was under lockdown. But now that everyone can get out again, they are going big with the style. There is no such thing as going out anymore, everyone is going out out.
Glitter of the Future
The year is 2021, so why are we not dressing like something out of a sci-fi movie? Wonder no more as the futurist vibes of glitter and shine are coming back to brighten up your life. This is not just glitter, this is sequins and silver, as well as any fabric that will reflect the light. If you want to make the best of this trend, you should dress head to toe in silver. It doesn't have quite the same effect if you pair a silver shirt with jeans but it still looks good.
Goth Gang
Black has always been in fashion but now it is back in a different way. The trend might say "goth" but this is not the goth that you know. When it comes to this trend, think Morticia Addams rather than big hair from the Scene. Suits, dresses, and formal wear are the go-to with plenty of tight vegan leather and hardcore eyeliner. If you are going to break out the stuff that you have stashed at the back of your wardrobe, be sure to pair it with something a bit more formal to make it more grown-up and modern.
Barbie Pink
In the early noughties, pink was a big thing thanks to Paris Hilton and Playboy bunnies. Pink was hot. tiny dogs were hot, and girly stuff was everywhere. Isn't it great that we are embracing this trend again just as Britney was freed? Even the Juicy Couture tracksuits are back again to make comfort clothes sexy again. Just remember, Pink is not just for girly girls, even punks and grunge bands of the 90s embraced the pretty hue of pink to the maximum. And, it was around this time that the slogan "real men wear pink" reared its ugly head.
Pastel Passion
Pastel colours have been hidden away since the 80s but this is another colour scheme that is having a moment. Maybe it is because of the 80s nostalgia shows, or maybe we just miss those soft florals. Whatever the reason, they are making their way into places that you never would have thought. With AHDLONDON Abayas showcasing pastel pieces as part of their new line, they really are everywhere for every wear. If you would like to make pastels your thing, you should team them up with floaty fabrics and soft layers.
Logo Loco
Another flashback to the 90s comes in the form of large logos on our clothes. This was a huge trend with Destiny's Child being one of the biggest lovers of the trend. Now a lot of the big brand designers are getting back to the love of logos. This is a trend that is not of the fainthearted because it is a bold move to wear logos *that* big. One of the firm favourites from back then was the Tommy Hilfiger hoodies (which we have noticed are making a big comeback). If you want to take on this trend, it is perfectly acceptable to team up one of the logo hoodies with a plain pair of jeans.
Monochrome Minx
The monochrome mix of black and white has never really gone out of fashion because it has always been possible to pick up a piece or two in this mix. However, there is a huge amount of monochrome hitting the shelves this winter and they are expected to keep coming. This is more of a 1960s revival than anything else with blocks of black and white. Hemlines will rise and so will some eyebrows at the stunning pieces that are hitting the catwalks this year. If you need some inspiration on how to wear these dresses, you can team them up with boots and a cute hat to make it a style statement.
Rainbow Blocks
Rainbows and unicorns got a lot of love over the last few years but it is only now that we are seeing them make their way into the fashion world. The best way to wear colour blocks is with baggy shapes. Think of oversized knitted jumpers with boyfriend jeans. Jester hats that have been made of velvet paired with a pair of DM boots. This is the comfy style of the year and it is one that is definitely being embraced.