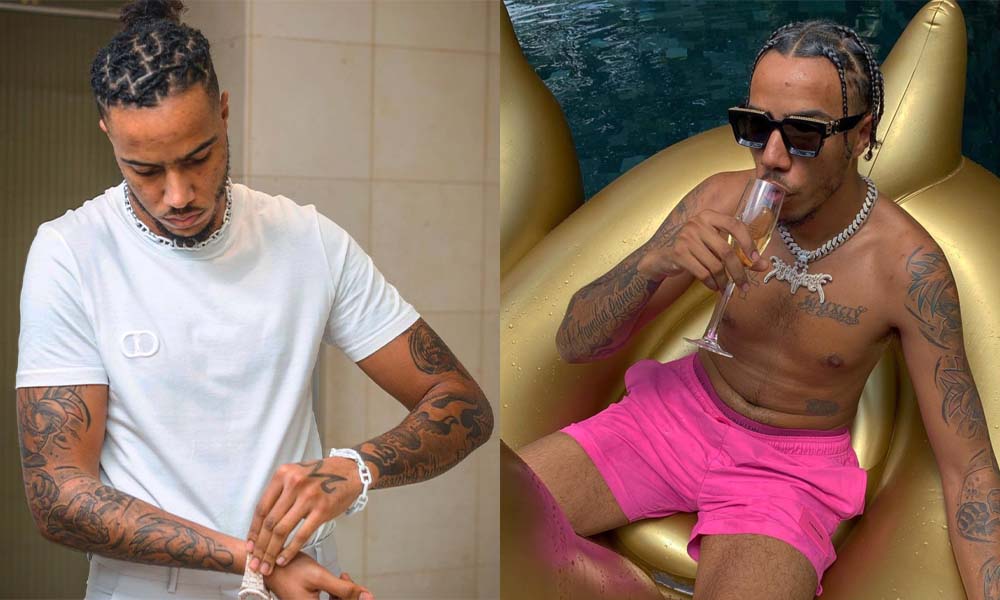 AJ Tracey Fined £10k For Organizing A Surprise Gig
When the promotion of the new album goes wrong.
AJ Tracey and organizers of a spontaneous gig in Manchester have been fined £10k for breaching Covid rules on Sunday.
The event, which took place in Platt Fields Park in the afternoon of April 18th, was canceled shortly before the rapper turned up due to the high volume of his fans.
The West London artist later apologized on Twitter and called off the follow-up Bristol concert that had been on a plan before, but promised he would be back when 'it's safe to do so'. He already had been to Birmingham, though.
"Big love Manny and Brum. Thank you for coming out," he said in a video apology.
"I didn't expect that many people to turn up in Manny and genuinely it's just not OK for me to go ahead," he added.
I'll be back when it's safe to do so, sorry guys 🙏🏽♥️ pic.twitter.com/XpLcEyXt7J

— aj (@ajtracey) April 18, 2021
According to Manchester Evening News, Greater Manchester Police issued a £10,000 fixed penalty to AJ's manager, who took the responsibility for organizing the gig. Superintendent Graeme Openshaw, who spoke for GMP, said it was 'incredibly disappointing' and that he 'would expect his management to be switched on to his popularity'.
GMP also reminded the public that the recent easing of restrictions did not mean the pandemic is over and that it is still important to follow the remaining rules.
Earlier on Saturday, AJT dropped into hmv store at Westfield London to sign CD copies of his new album 'Flu Game', which went out at 12 AM on 16th April.
Besides the release of the album, he also announced an upcoming 2021 tour with the tickets presale starting tomorrow at 10 AM on his official website. And before rushing there to buy a ticket, give a listen to the AJ's 'Flu Game' down bellow first :
FLU GAME MY 2ND ALBUM OUT NOW ! https://t.co/v726jxXKsx pic.twitter.com/zN1LS672lJ

— aj (@ajtracey) April 15, 2021