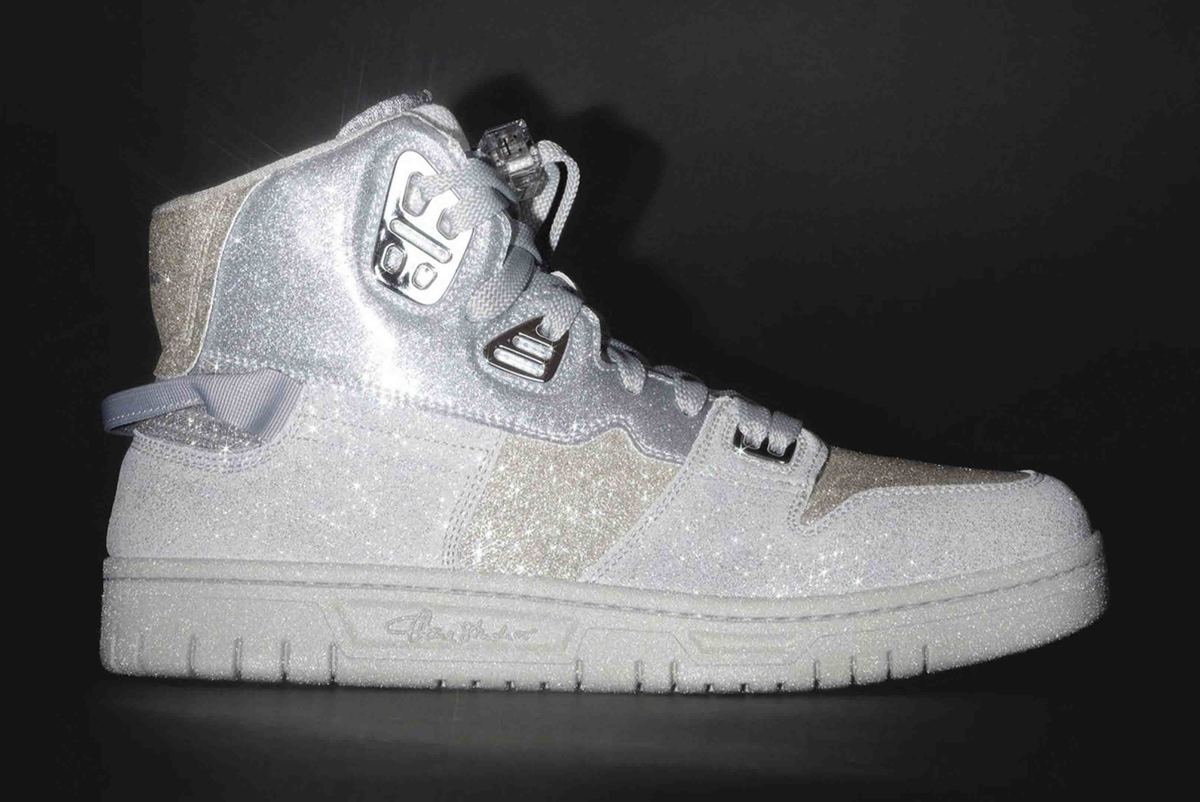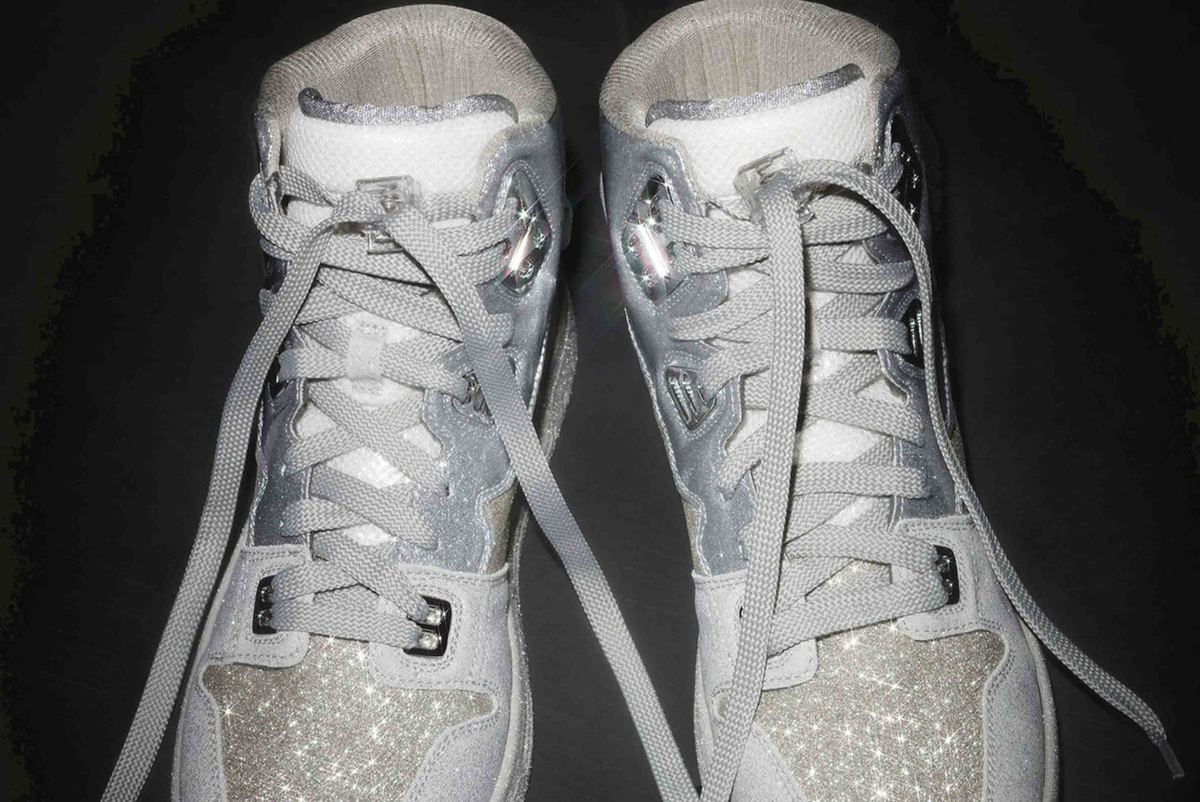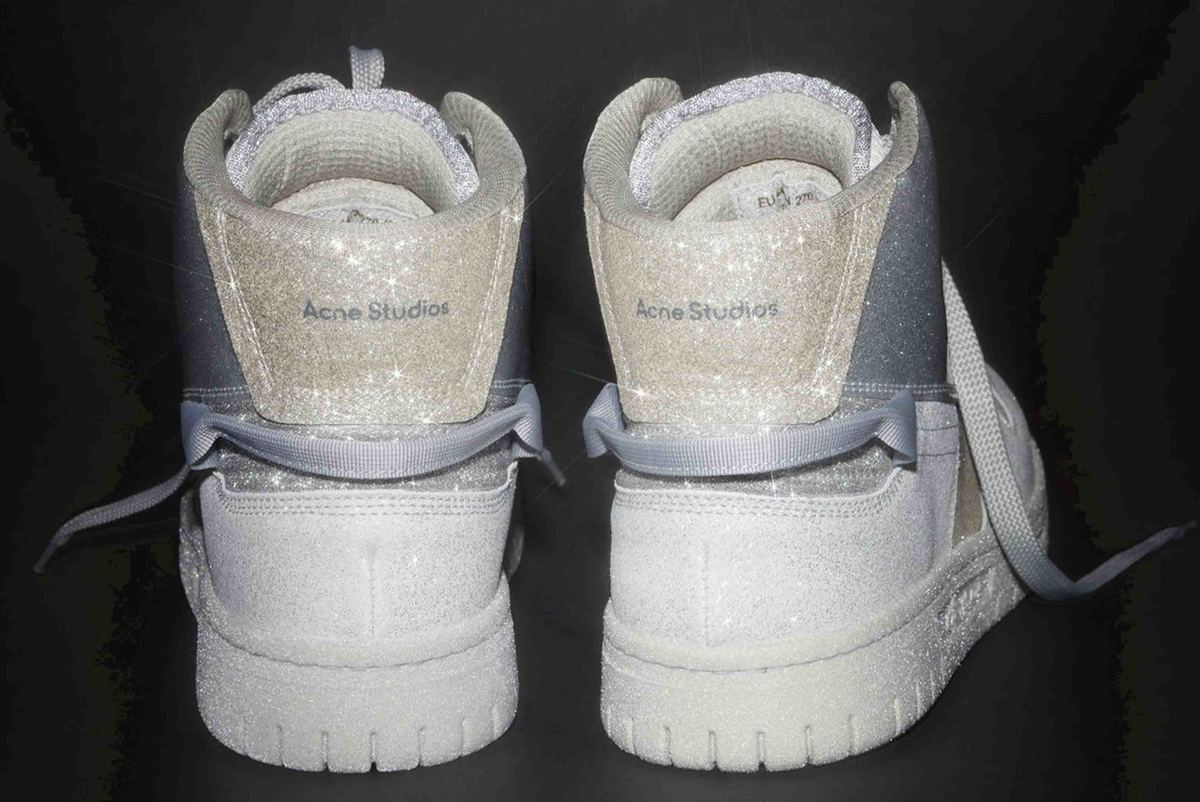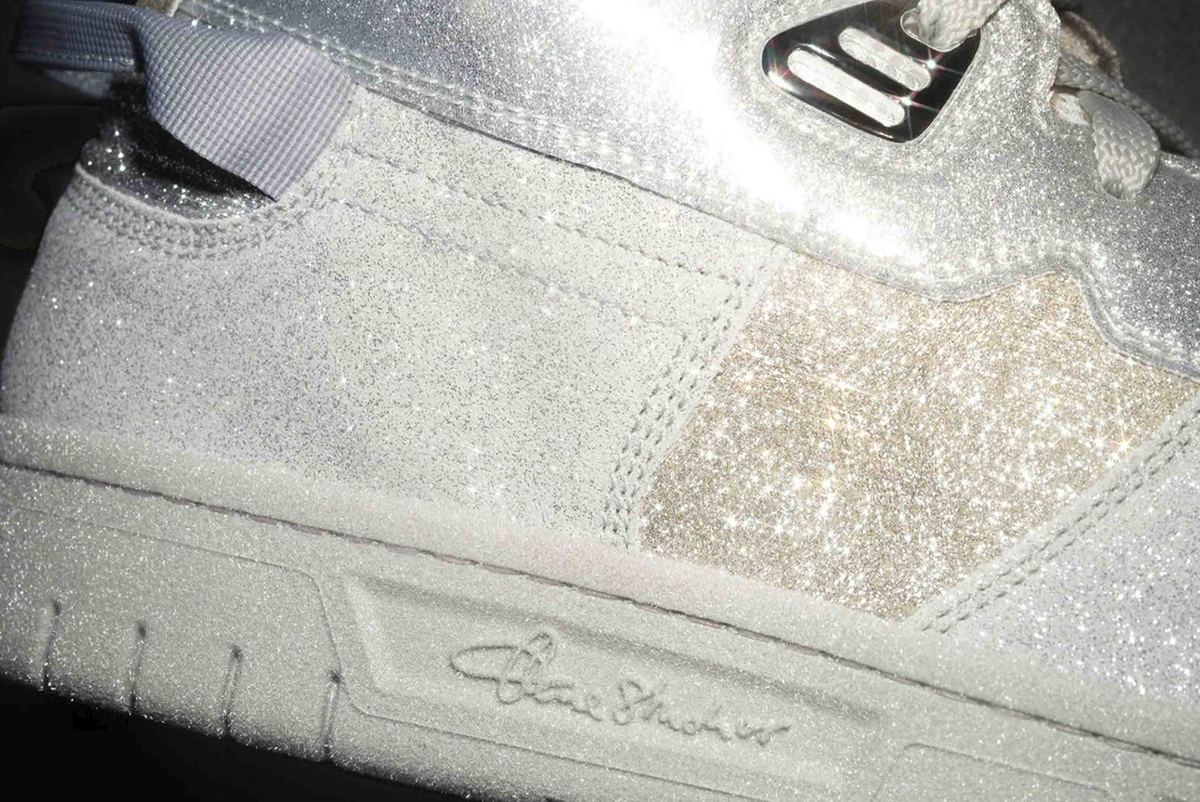 Acne Studio's 08STHLM Sneaker Has Been Given A Shiny New Makeover
You will definitely stand out from the crowd with these sneakers...
Some people assume Jonny Johansson's Acne Studios is a minimalistic brand, and to others, the attraction to the brand comes from the array of daring garments and accessories- and to those who fall into this category, Acne Studios reveal to you the 08STHLM High Glitter.
Limited to only 300 pairs worldwide, the 08STHLM High Glitter has minimal shades of white, silver and gray. The sneaker takes the historic basketball silhouette and is refined under the Acne Studio shapes. From top to bottom, the sneaker is decorated in glitter across every millimeter. Working your way down the shoe, there is a padded tongue with Acne Studio's face logo on the translucent lace stopper and chrome-effect eyelets. The panels come in a chic gold hue, for a touch of luxury. Acne Studios branding is on the heel and midsoles.
What's more is Acne Studios add a sheer, sock-like lining and also packs the 08STHLM in a holographic box that comes with extra glittery laces, knee-high socks, chrome deodorizer balls and holographic stickers.
The 08STHLM High Glitter sneakers are available to buy for $700 USD a pair in-store or from Acne Studios' now.