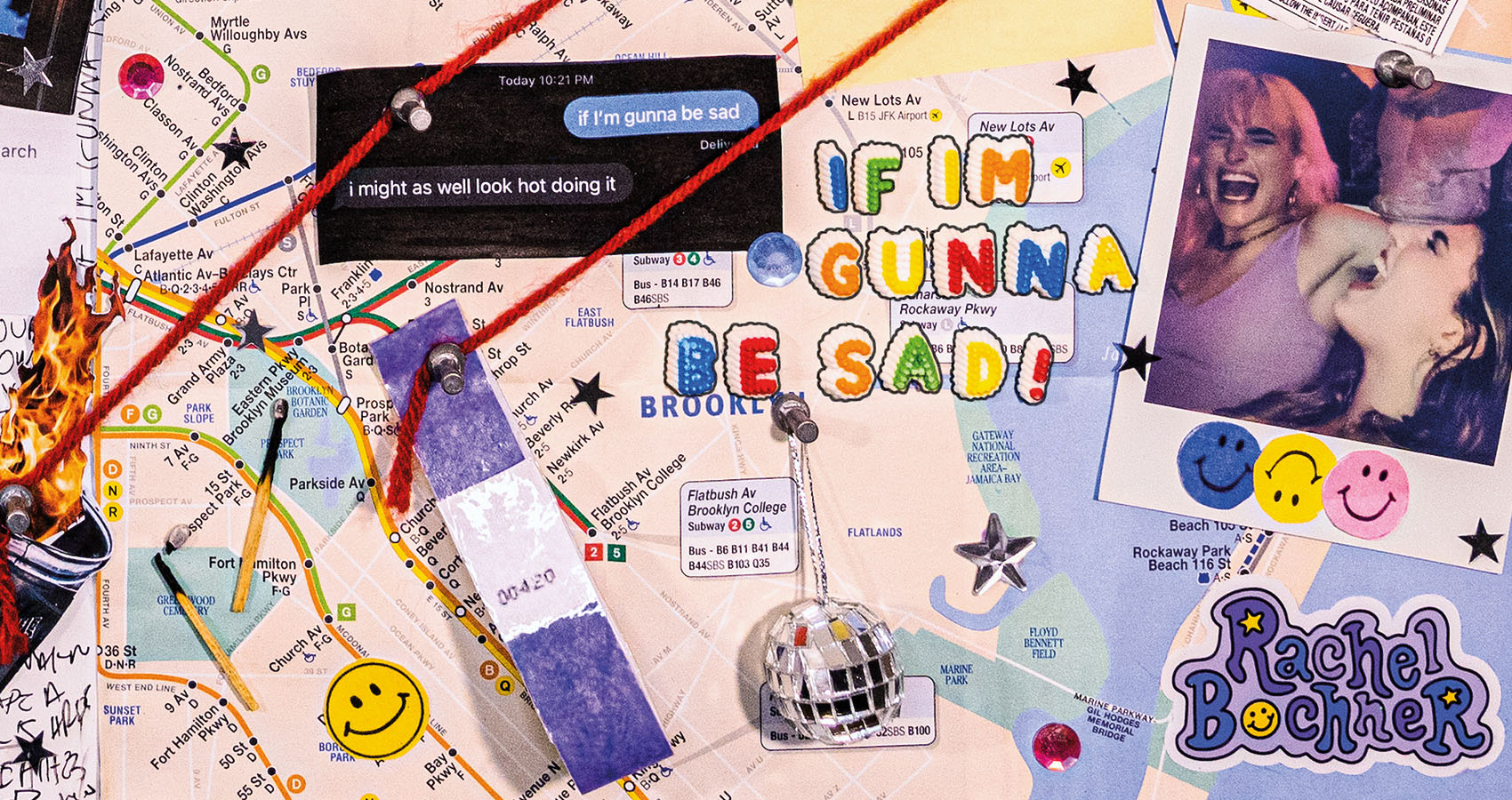 Rachel Bochner: Looking Hot While Being Sad
The emerging pop singer and songwriter shares a single for her upcoming EP.
Today, emerging pop singer and songwriter Rachel Bochner shares her new single, "If I'm Gunna Be Sad (I Might As Well Look Hot Doing It)," from her upcoming EP due out this Summer.
"If I'm Gunna Be Sad (I Might As Well Look Hot Doing It)" follows the EP's lead single, "Sucker Punch." Produced by and co-written with her frequent collaborator Tiger Darrow, "If I'm Gunna Be Sad (I Might As Well Look Hot Doing It)" is the ultimate breakup anthem. Over moody, distorted alt-pop production, Rachel delivers relatable truth bombs about coping with a broken heart: "Cuz if I'm gunna be… sad / I'm gunna look… bad / Might as well feel hot tonight."
Rachel elaborates on the sentiment behind the single: "When I showed up at Tiger's studio the day we wrote this single, all I knew is that I wanted to make a song we could strut to. We started off writing something that embodied more of an IDGAF attitude, but after a while we realized it just didn't feel super authentic. There was a moment when we were working on it when we realized, okay, maybe we do kind of give a f*ck… but if we're going to be sad, we might as well look hot doing it."
Setting the tone for the rest of the EP, the narrative behind "Sucker Punch" and "If I'm Gunna Be Sad (I Might As Well Look Hot Doing It)" sees Rachel emerging from the ashes of heartbreak. Across the EP, she delivers a concoction of songs that dance between vulnerable, melancholic, energetic, and playful, providing us with soundtracks to listen to when we want to get in our feels, vent our frustrations, and straight up party to. "When people hear these songs, I want them to know it's okay to feel their feelings, to find humor even in the darkness, and to remember that we have the power to define our own self worth," she adds.
Since making her debut in 2020, the New York-based artist has gone on to make some serious waves with her fiery, playful pop sound and whip-smart lyricism. Giving grit to vulnerability, she is unafraid to own the thoughts, mistakes, and emotions we tend to shy away from. With her new EP set for release later this year, Rachel Bochner is poised to set the pop world ablaze.
Up Next, IMMI DASH: You Got A Cold Heart But I Can Be Colder