#Girlsquad Support For That Summer Breeze Drink
Bad & Boozie
Summer is coming, and while you and the squad are getting lit outside in the sun, all you need is a drink in your hand! We found 5 recipes for girly drinks to sip on when you're out there buzzin'. There really isn't much else to say than: Enjoy!
1 | 5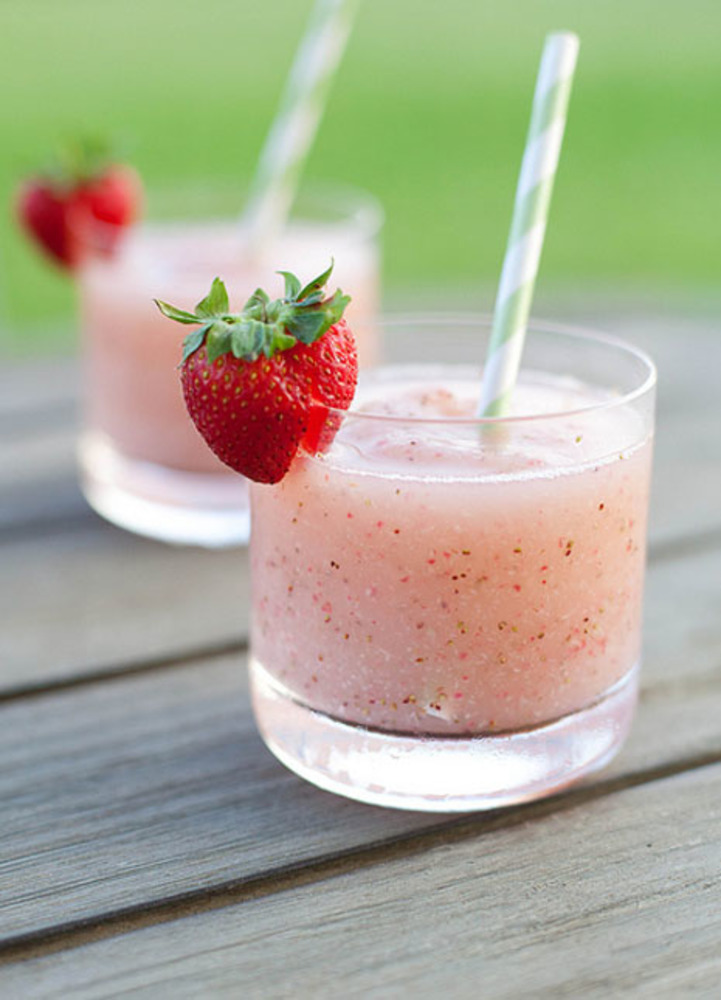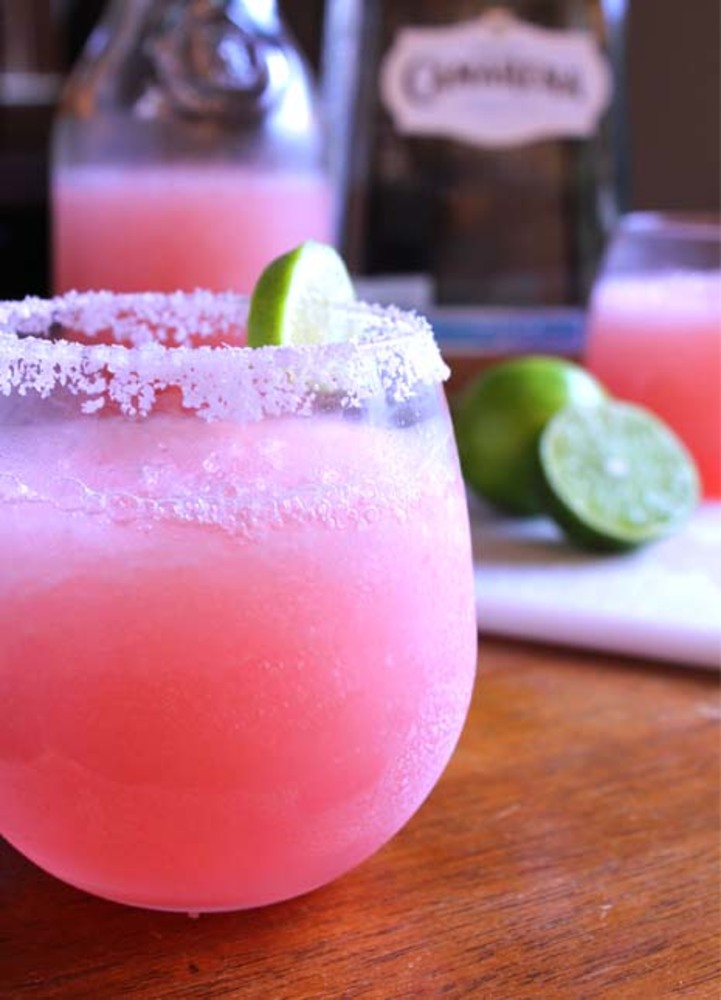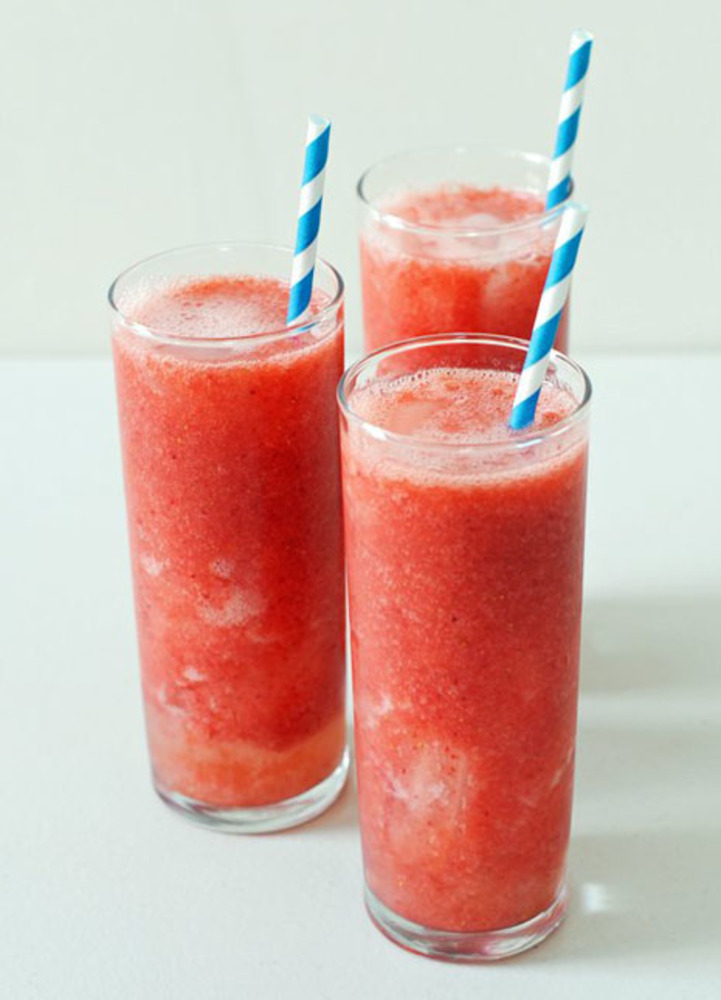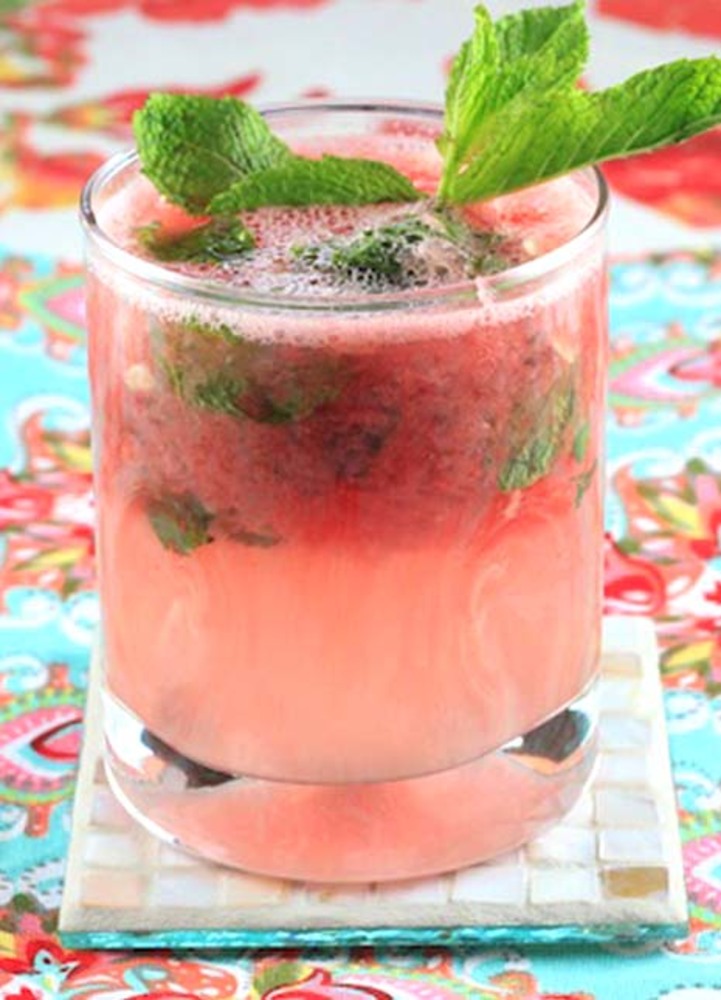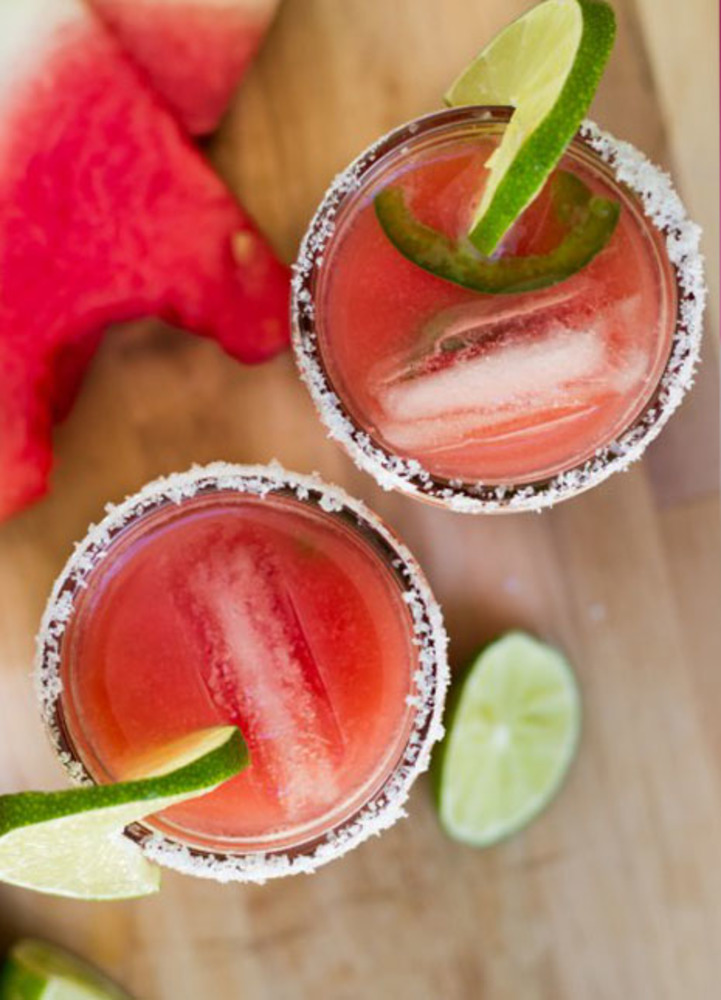 Okay ladies! Cool down and turn up at the same time with a refreshing Strawberry Riesling Slushie! Nothing screams summer more than strawberries and no one can deny to crave these little fellas whenever temperature rises. Take your time and enjoy a super girly drink with the squad.
Yield: 3-4 servings
INGREDIENTS
2 cups of chopped strawberries
1(750 ml) bottle Riesling, chilled
2 tbsp. sugar
1 tbsp. freshly squeezed lemon juice
DIRECTIONS
Combine strawberries, Riesling, sugar and lemon juice in a blender and mix it all up! Put it in the freezer, stir it every 15 minutes until it gets the slushy mixture! Garnish with a la strawberry on top and serve immediately - enjoy!
Here's to the salty mamas who like their tequila! A pink grapefruit margarita will definitely set fire to you and your squad at the pool party and it'll stay with you until you hit the club later on. Struttin!
Yield: 4 servings
INGREDIENTS:
1 cup of red grapefruit juice
1/2 cup freshly squeezed lime juice (ca 4 limes)
1 cup of triple sec orange liqueur
3 cups of ice
1 cup of silver tequila
1 lime cut in wedges
DIRECTIONS:
Rim the edge of the glass with a slice of lime and dip it in salt.
Mix grapefruit juice, lime juice, triple sec and ice in a blender. Add tequila and stir it together! Drinks are served!
Here's a sister to the Strawberry Riesling Slushie: get groovy with Readhead In Bed! A celebration drink to the read heads in the girls gangs all over the world. Don't let the title fool ya, there's gonna be dancing and singing when this drink gets on the table - and what happens later on the night only the red heads can tell...
Yield: 10 servings
INGREDIENTS
3 pounds of chopped strawberries
2/3 cup of granulated sugar
1/2 cup + 2 tbsp citrus vodka
1/4 cup freshly squeezed lime juice
1/3 cup chilled Riesling

Aaaand ice!
DIRECTIONS

Mix the strawberries with sugar in a bowl and stir it occasionally for about 10 minutes. Combine half of each the strawberry/sugar mix with vodka, lime juice and a cup of ice and start blending! Do the same with the next half.
Fill glasses halfway with ice and pour the dirty drink into 'em, top with a lil' Riesling and start drinking!
Here's a drink for the good girls gone bad! Add a little sweetness to your evening get together and before you know it you'll be the best kind of buzzed you could possibly imagine! Cheers gals!
Yield: 2 servings
INGREDIENTS:

10-15 mint leaves, torn in pieces, plus more for garnish
2 cups of watermelon (blend or smash it y'all)
6 ounces light rum
4 tbsp lime juice
2 tsp. sugar
DIRECTIONS:
Mix the mint leaves with one tsp. sugar in each glass and leave it there while preparing the drink. Puree the watermelon in a blender, add ice cubes to each glass, pour 2 tbsp. of lime juice in each glass and then top with rum and the watermelon juice mixture. Stir it all together and SIP!
There are basically two moods during summer vacay: hot n' spicy and sweet n' light. The one doesn't exclude the other so here's a drink to bring the devil and angel inside of you together with a Watermelon & Jalapeno Margarita!
Yield: 6 servings
INGREDIENTS:
4-5 cups of frozen watermelon chunks (cut and freeze the night before)
1/2 cup of freshly squeezed lime juice
1/4 cup Jalapño infused tequila
1/4 cup triple sec
1-2 tbsp. sugar
DIRECTIONS:
Rim the edge of the glass with a slice of lime and dip it in salt. Mix it all together in a blender and start partying!