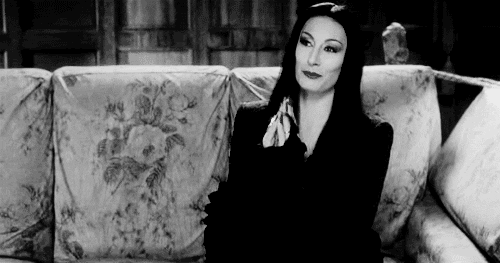 5 Feminist Horror Movies To Watch This Halloween
Get your scare on with these badass feminist flicks!
Nowadays typical horror movies are played out. It's always the same old energy. Storylines you've seen before that no longer scare you like they might have once. A lot of horror movies can be toxic as hell: damsel-in-distress female characters with no lines and only know how to scream. Then there's excessive nudity and slut-shaming tropes served to only please the male gaze.
While all of this is still true, thankfully there are some truly brilliant horror movies out there that are both feminist and scary. With Halloween fast approaching, now is the time to highlight and celebrate these movies. If you're someone who is itching for a good scare but want something that's unique and female-centric, these horror flicks will definitely scratch that itch!
AUDITION (1999)
Audition is a Japanese horror film about a widower who stages fake auditions to find the perfect submissive wife. He thinks he's found the perfect woman during this process, but little does he know that there is a lot more going on than meets the eye.
What follows is a series of crazy and downright frightening stuff that is sure to get your heart racing. This is one of the GOAT feminist horror movies that shows up in everyone's list time and time again. Definitely not to be missed this Halloween!
JENNIFER'S BODY (2009)
Jennifer's Body subverts the typical horror movie that only shows sexy but dumb female characters. Jennifer (played by Megan Fox) is exactly that type of character but only this time she's actually demonic and uses her seductive and beautiful ways to get what she wants in the most horrifying of ways.
But it's not just about that. The film is also a brilliant look into female friendships and camaraderie against the backdrop of the ever-oppressive patriarchy.

PREVENGE (2017)
Prevenge is a brilliant satirical look into motherhood and society's ridiculous notions on what makes the 'perfect mother'. This idea of women being pure, dressed in white and ready for rearing is hilariously subverted in this movie about a pregnant woman who is obliged to kill in order to satisfy the blood-thirsty baby growing inside her belly.
People often say that pregnant women are moody and scary, but they've seen nothing yet until they've witnessed what female hormones truly can do in Prevenge.
Director and writer, Alice Lowe, is also our main actress in the film and was actually pregnant the whole time. If that isn't both badass and frightening, we don't know what is!
THE BABADOOK (2014)
Another film that plays on the notions of motherhood, The Babadook focuses on the life of a very unhappy, very exhausted single mother who is stricken by grief and is having to raise a moody teenager at the same time. Things get worse, however. There is a dangerous entity, or some form of demonic presence termed the 'Babadook', that lays its claws into their house, putting both their lives in danger.
The Babadook is a courageous analysis of the demanding and overwhelming responsibility of being a single parent. Society often overlooks the worries that come with parenthood because of stigma and shame-culture but these worries exist and are very much real.
This movie explores all of this under the guise of demonic happenings and possession that is sure to make you cover your eyes in fear.
A GIRL WALKS HOME ALONE AT NIGHT (2014)
This black-and-white Iranian Vampire Western is one of a kind. It follows the love-story of a female vampire and a young man. Our female vampire is not someone we are meant to root against - rather, she is much like all of us in that she wears make-up, dabbles in some petty crimes and keeps a record of her victims (which is like keeping curse dolls of all our exes who hurt us).
Her duty above all is protecting her fellow women from the horrible men of Bad City. Move aside Avengers, this is the hero we truly need.