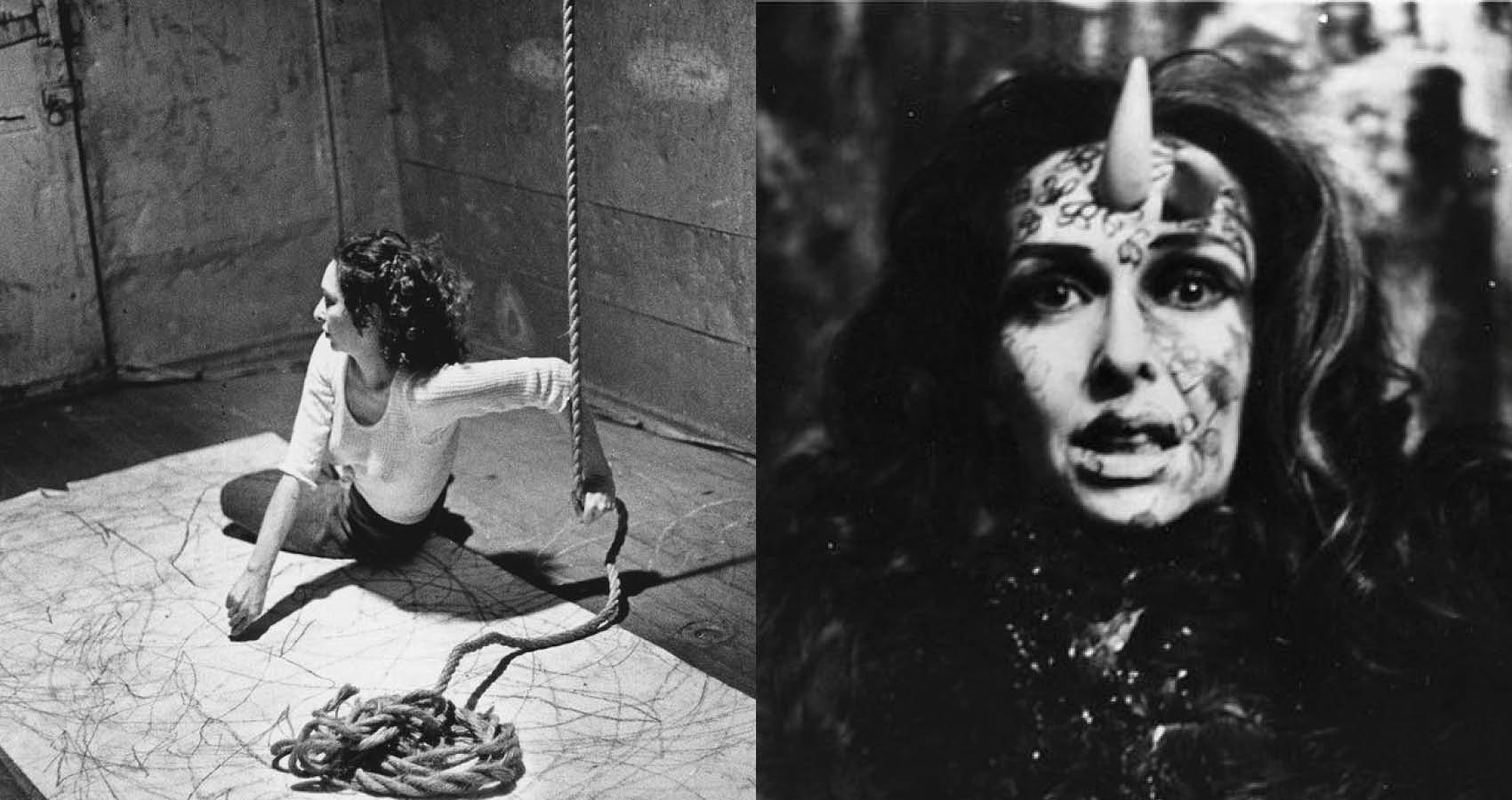 The Body As A Canvas: Carolee Schneeman's Sexually Explicit Show Opens In London
The artist is best known for her politically and erotically charged performances.
The Barbican Art Gallery in London has announced that it will be staging a survey of the late American performance artist, feminist icon and painter, Carolee Schneeman. The exhibition will feature more than 300 works, including an array of early paintings, film installations and sculptures.
Born in 1939, Schneeman initiated the interdisciplinary works of the feminist art movement. Her work addressed bodily autonomy, celebrated a woman's sexual desire, challenged the taboos surrounding menstruation and confronted the oppression and objectification which women face - themes which resonate till this day.
Meat Joy (1964), one of Schneeman's most prolific performance pieces involved nude performers writhing and twisting on the floor in paint, raw meat and paper. First performed at a festival in Paris, Schneeman described the performance as an "erotic rite," and had driven a particular audience member so wild that he attempted to strangle Schneeman midway. It's this kind of fervor in which her work extracts that has continued to stretch its influence through the rest of Schneeman's film documentaries. In Fuses (1964-67), Schneeman records a film spanning three years (in 30-second bursts) where she recorded her sex life, intimate moments, bodies and light - here she continues her dialogue about sexuality, the taboo surrounding women's bodies, and the experience of observing human intimacy through montaged footage that had been baked in the oven and dipped in acid.
Meat Joy and Fuses will be one of the star pieces in Carolee Schneemann: Body Politics, at the Barbican Art Gallery. It will run from 8 September 2022 – 8 January 2023. You can find out more information on the show at: Barbican.org.uk
Up next, Ella Costache's Intimate Photographs of Bucharest's Unseen