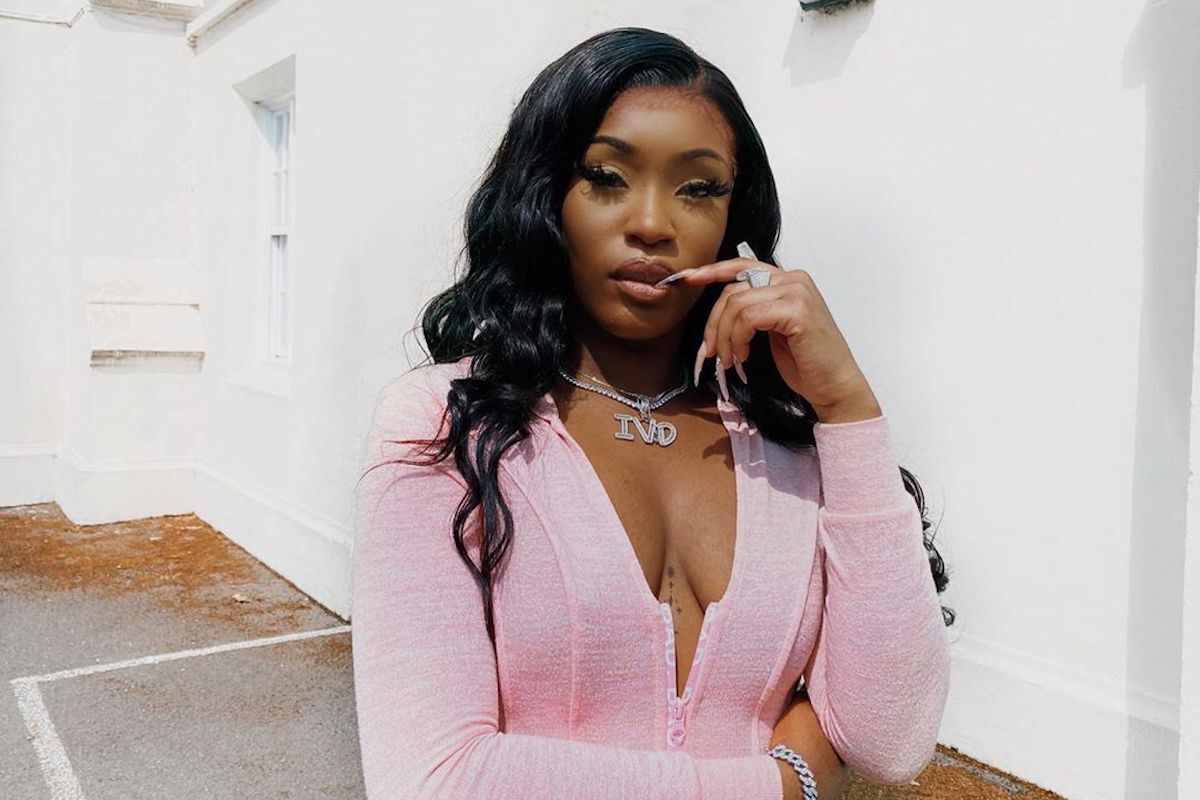 The Girls Are Fighting! How Renee And Abigail Are Clowning Themselves With Toxic Diss Tracks Towards Ivorian Doll
The UK influencers and "rappers" expose their damaging mentalities as they attack their former friend.
Currently on over half a million views, UK Drill rapper Ivorian Doll's Daily Duppy freestyle has sparked a fresh round of drama between her and former friends, Renee (Miss RFabulous) and Abigail Asante. The three are no strangers to drama, releasing a group video on Renee's YouTube channel in August 2019 titled "ADRESSING THE SITUATION," clearing up previous beef. But 2020, we go again.
Among bodacious bars about her come up and opulent lifestyle, Ivorian Doll addresses Abigail's jealousy after the two separated from their music duo, branding her as a snake and a pretender. Meanwhile, IVD also mentioned Renee's tune "Woyoii," and suggested that without Instagram, Renee would have no career. Both Abigail and Renee fired back with cheaply written tracks in an attempt to revive their egos (and rap careers), shaming Ivorian Doll for her sexual history and alleged abortions. This is where I'm gonna get mad.
Renee's track "Homerton Thot" (that trended #1 on YouTube) opens with her naming four UK rappers IVD allegedly had sexual relations with. But like, for what? Attempting to discredit IVD in this way not only exposes Renee's belief that a womxn's utilisation of her own sexual freedom makes her unworthy and undeserving, but damages the image of sex and sexual relationships for young and impressionable viewers.
It sends the message that monogamy is the only respectable path whilst burdening the idea of having multiple partners with disgust and humiliation, despite its ability to encourage healthy sexual relationships through exploring boundaries, discovering likes and dislikes and building self-esteem. Similarly, Abigail's tune "Big Facts (Dirty Girl)" opens with a body count chart covered in tally marks. Sis you're embarrassing me in front of my homegirls.
In the Halloween themed music video, Abigail also refers to IVD as a "walking cemetery," referencing her alleged abortions. Again, for what? Abigail shames IVD for having autonomy over her own body and making choices that she literally does not have to explain to anyone. I don't know if Abigail knows this, but womxn are allowed to have abortions. Throughout history, womxn have been taught that they must become slaves to maternity, with the life of their unborn child more valuable than their established life, their personal desires and their free will. These teachings stem from – you guessed it – men, and their obsession with the control and regulation of the female form.
Additionally, Abigail and IVD were once good friends, so if these allegations are true, IVD most likely told Abigail in confidence. And now it's all over the Internet. Friends or foes, if someone has trusted you with something, don't use it against them when it suits you. Although IVD also fired insults, her bars were nowhere near as offensive, as distasteful or as toxic as Renee and Abigail's.
To wrap it up, "Homerton Thot" is just all around a dead tune. She really said "hee hee, ha ha," like for real? Is that how you're coming? "Big Facts" is marginally better in terms of flow and delivery, but the content of both and the way they attempt to defame IVD by exposing not only details of her personal life, but using sex and female autonomy as reasons to poison her character, is weak as hell. I never want to hear either of these two calling themselves feminists. Renee and Abigail are upholders of the patriarchy. Goodnight.
Next Up, 8 Tips On How To Become A Positively Empowered Woman