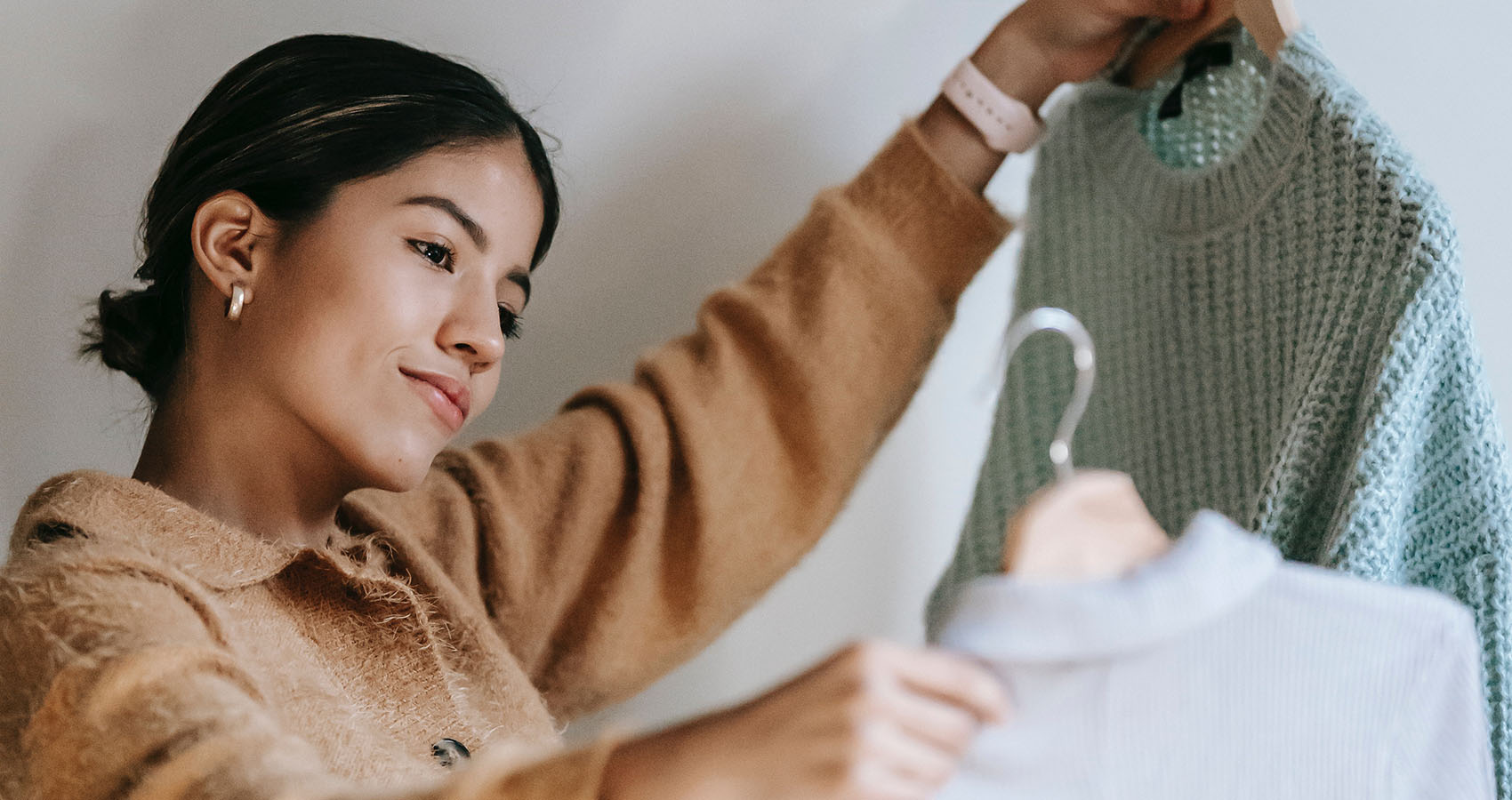 5 Steps to a More Comfortable and Functional Wardrobe in 2023
Upgrade your style and convenience.
Fashion and comfort don't often mix well. But this year is different - from sturdy denim to utilitarian cargo pants, and highly practical maxi skirts, fashion trends in 2023 have veered heavily in the direction of comfort and function.
There is no point in having a crowded wardrobe if you don't have clothes that make you feel relaxed and comfortable – outfits that you can pick for a warm spring or summer day without worrying about sweat stains, chafing, bruises, or worse.
If you have a wardrobe filled with clothes that don't give you joy, it is high time for a makeover. Here are five ways in which you can add some comfort and function to your wardrobe without compromising on style and looks.
1. Do a Marie Kondo Cleanout
Before you shop for new clothes and footwear, declutter your wardrobe. The first thing on your to-do list is the removal of any clothes that are an uncomfortable fit for your body.
Order all your remaining clothes into the following broad categories – formal, casual, workout/athleisure. This way, you will get a sense of is missing from your wardrobe.
2. Get the Basics Right
Jeans, shorts, t-shirts – these are must-haves in any functional wardrobe. You can think of them as the foundation. Invest in some well-fitting clothes in all three of these categories before you start experimenting with elaborate outfits and accessories.
Integrate body-shaping garments like leggings, skinny jeans, and butt lifters into your wardrobe to boost self-confidence and enhance your appearance. These items offer style and functional benefits by supporting and accentuating natural contours. Leggings flatter your legs, while skinny jeans create a sleek, slimming effect.
Additionally, butt lifters enhance your silhouette. Explore online stores like Colombiana Boutique for various sizes and styles. These garments provide functional support to the abdomen, hips, and thighs, making them suitable for everyday wear or special occasions, allowing you to exude confidence and feel your best. Incorporating body-shaping clothing into your wardrobe can significantly impact your confidence and comfort.
While there are no strict rules on color palettes, a selection of neutral colors works best with jeans and skirts. Think black, brown, white, navy, and cream – they are incredibly versatile and pair well with most other hues, like the in-vogue pastel shades that grabbed eyeballs at the recent Golden Globes.
3. Give Primacy to Fit
To find that perfect balance of comfort and looks, you need to start with the most important aspect of all – fit. Don't buy something based purely on how good it looks on a mannequin or the rack – wear it and make sure that you feel 100% comfortable.
You don't have to give up on an outfit (new or old) if it doesn't fit you well. You can always get it altered. Of course, this works well for more elaborate outfits like suits and blazers, not your regular t-shirts.
When assessing fit, pay attention to crucial details like the length of sleeves, the hemline, and how the garment drapes on your body. A well-fitted piece enhances your overall appearance and ensures comfort throughout the day. So, don't underestimate the power of tailoring or alterations to transform your clothing and make it truly yours.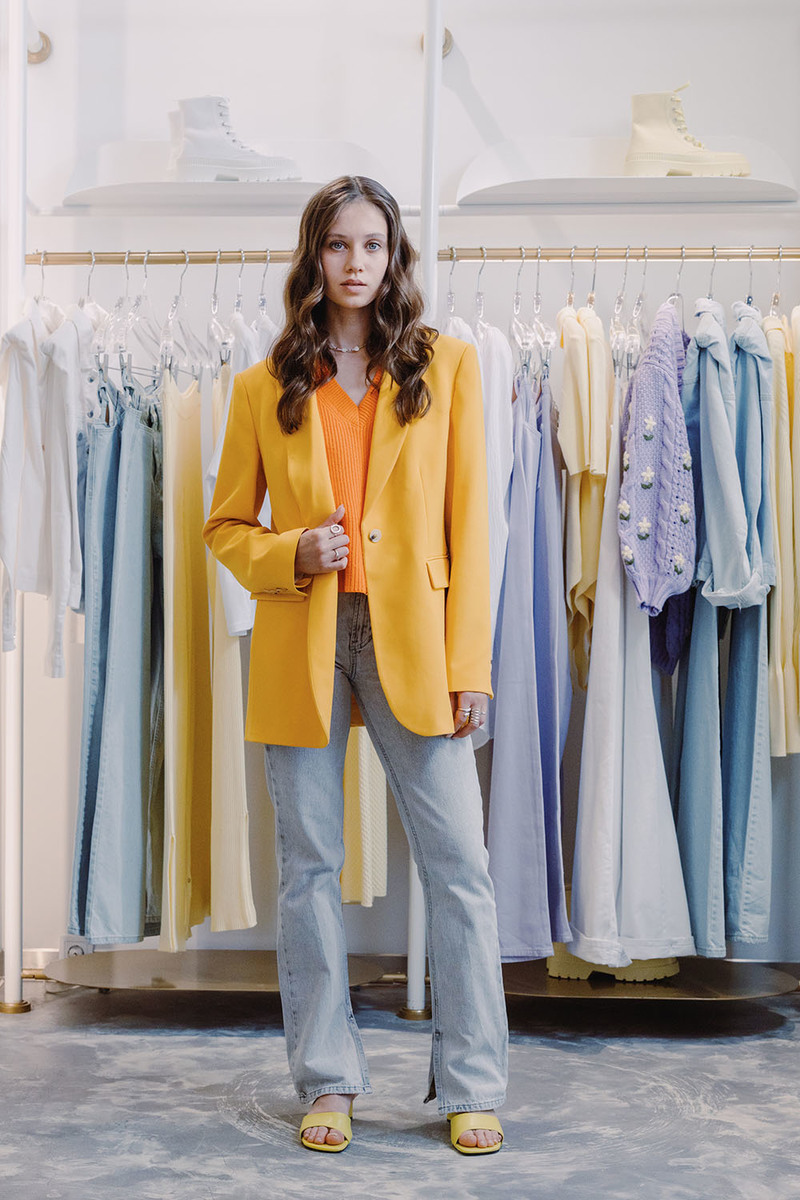 4. Be Selective
If buying jeans, go through various options like mid-rise or low-rise until you find the ones that best match your preferences in terms of looks and comfort. Pockets are often frowned upon when giving primacy to style – but having good pockets is essential if you want functionality.
Always think about how a particular outfit makes you feel when you try it out in the shop. Most people have a rather narrow color palette – two or three colors that they love and know they look good in. Stick to those colors, especially for your daily wear.
5. Pick Comfortable Footwear
Shoes are one area where it is notoriously hard to balance both style and comfort. High heels come with Pandora's box of long-term health problems. Crocs clogs, on the other hand, are the epitome of comfort and function over style.
If you want a functional wardrobe, don't hesitate to add Crocs shoes to your collection of high heels, boots, and sneakers. Gone are the days when they were considered anathema to fashion – celebrities like Justin Bieber and Ariana Grande have worn customized Croc sliders to the red carpet.
Additionally, sandals are a crucial addition to any functional wardrobe, particularly suited for warm weather or casual occasions. Available in a wide range of styles, from flip-flops to strappy designs, it's important to strike a balance between style and comfort when choosing the right pair. Opt for comfortable sandals with proper arch support and cushioning to keep your feet happy during hot summer days and relaxed outings. Look for adjustable straps to ensure a secure fit and adequate support.
It's All About Comfort
A well-functioning wardrobe is complete with clothing options that you can easily wear without any second thoughts. There are no strict rules about colors or types of outfits – it's all about comfort and practicality. Once you get the basics right, building a functional wardrobe is easy. And it will have a tremendous impact on your everyday life!